App Description Page
This Theme is compatible with
Community
Enterprise
Odoo.sh
Allure Backend theme
POS Allure Theme
More work area for POS users.
Flexibility for users to choose multiple views like Kanban, List & Barcode view.
Flexibility to manage multiple payment method & payment screen.
User can easily view order-line with their updated quantities a products.
Fully responsive and optimized view to work smoothly laptops, tablets and mobiles devices
Users can customize their own Color Combination.
Flexibility for Users to choose and customize function that they like.
Flexibility for users managed customized button easily.
Change left side bar view of pos screen.
Flexibility to choose from Regular view and Full screen view
Fully Responsive Modern Material Design.
Easy to menage Pos restaurant Floor and session.
Allure POS look & feel and user experience
Kanban view of Product Screen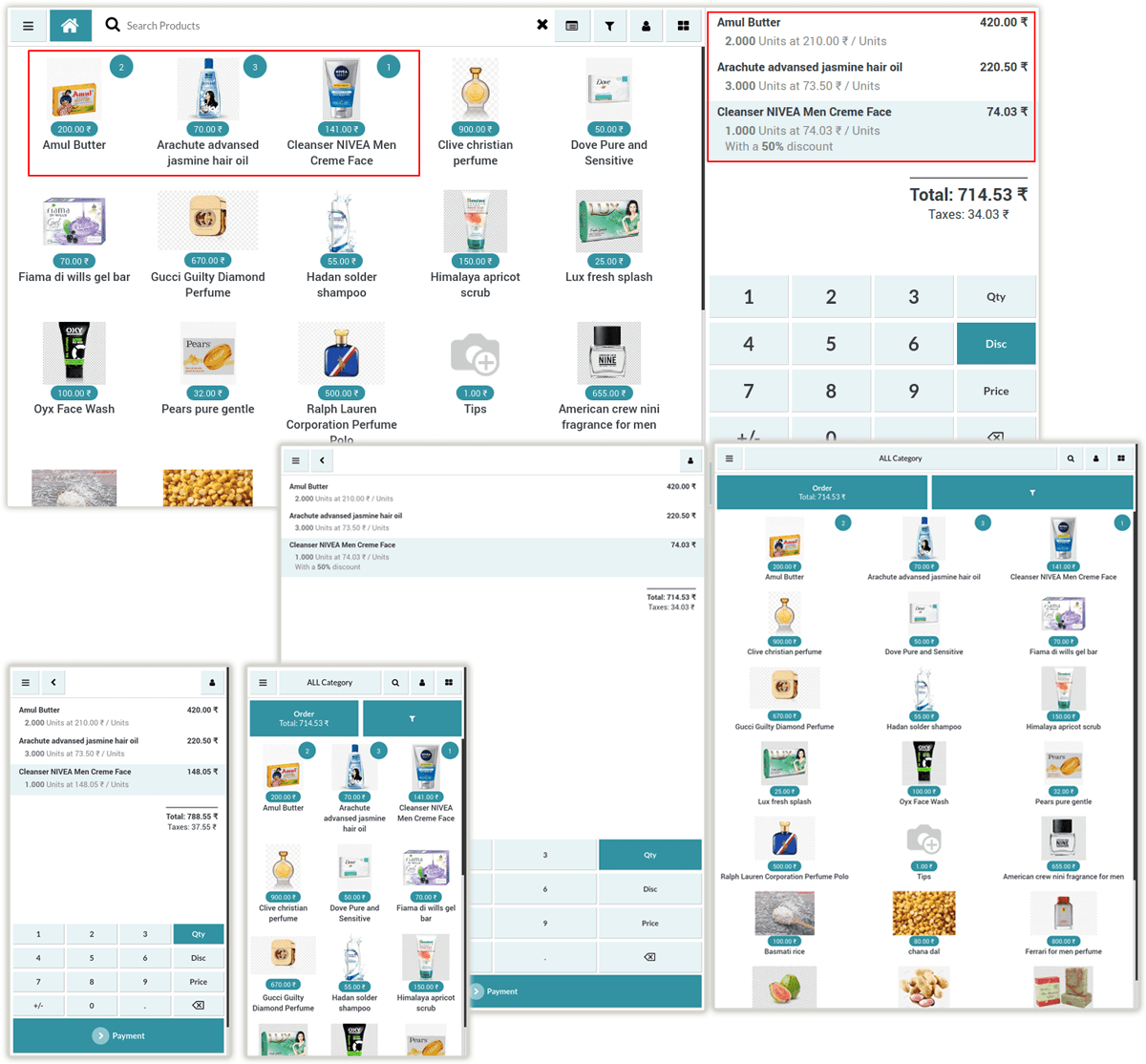 Change Kanban view to List view
Here User can change the view of Kanban view to List view and visa versa.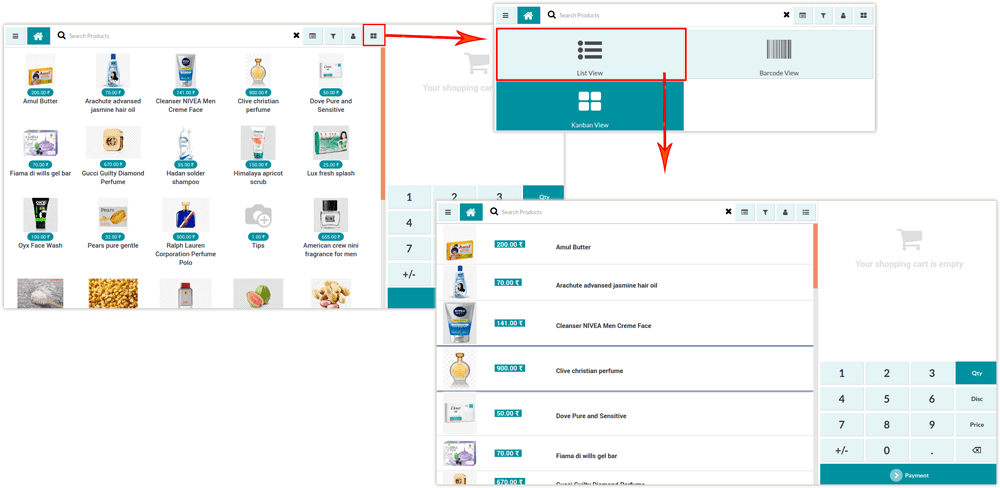 Ipad view
Here User can change the view of Kanban view to List view and visa versa.
We have optimized the view and made it Ipad responsive.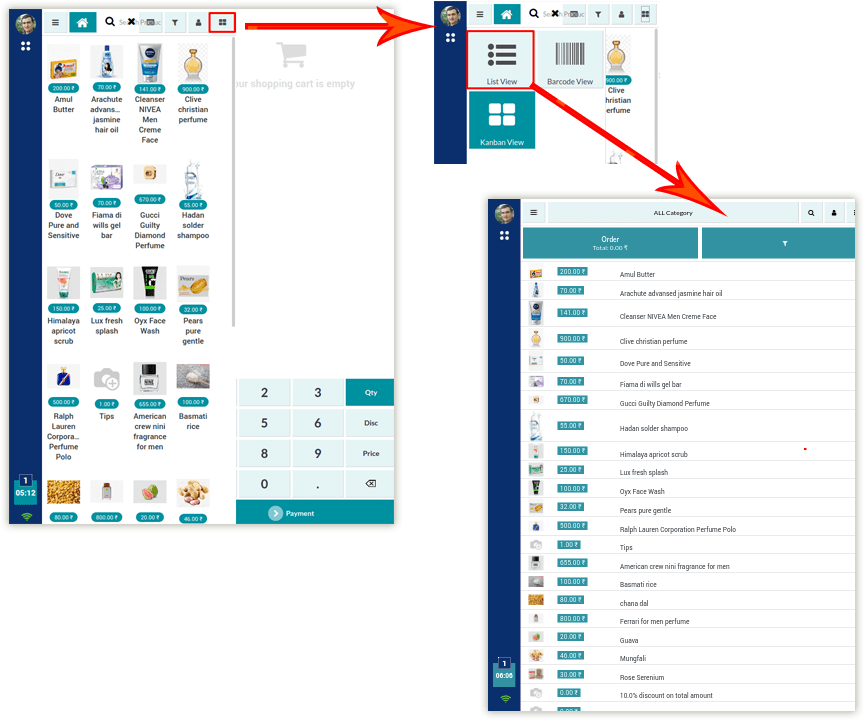 Mobile View
Here User can change the view of Kanban view to List view and visa versa.
We have optimized the view and made it Mobile responsive.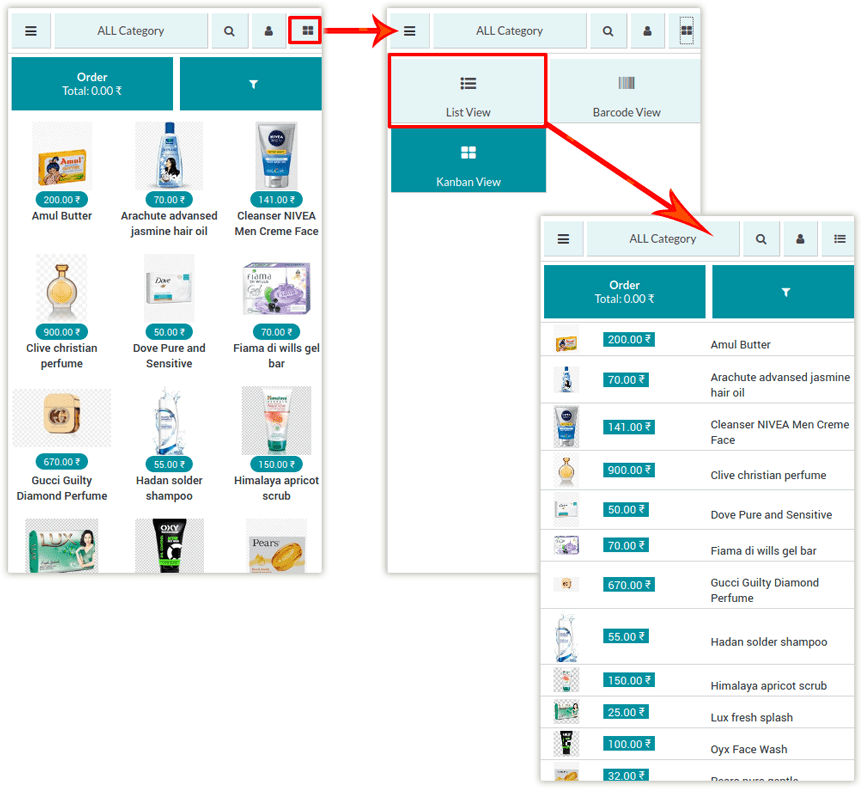 Barcode View of POS Product Screen
Here User can view Bar code view of POS product screen.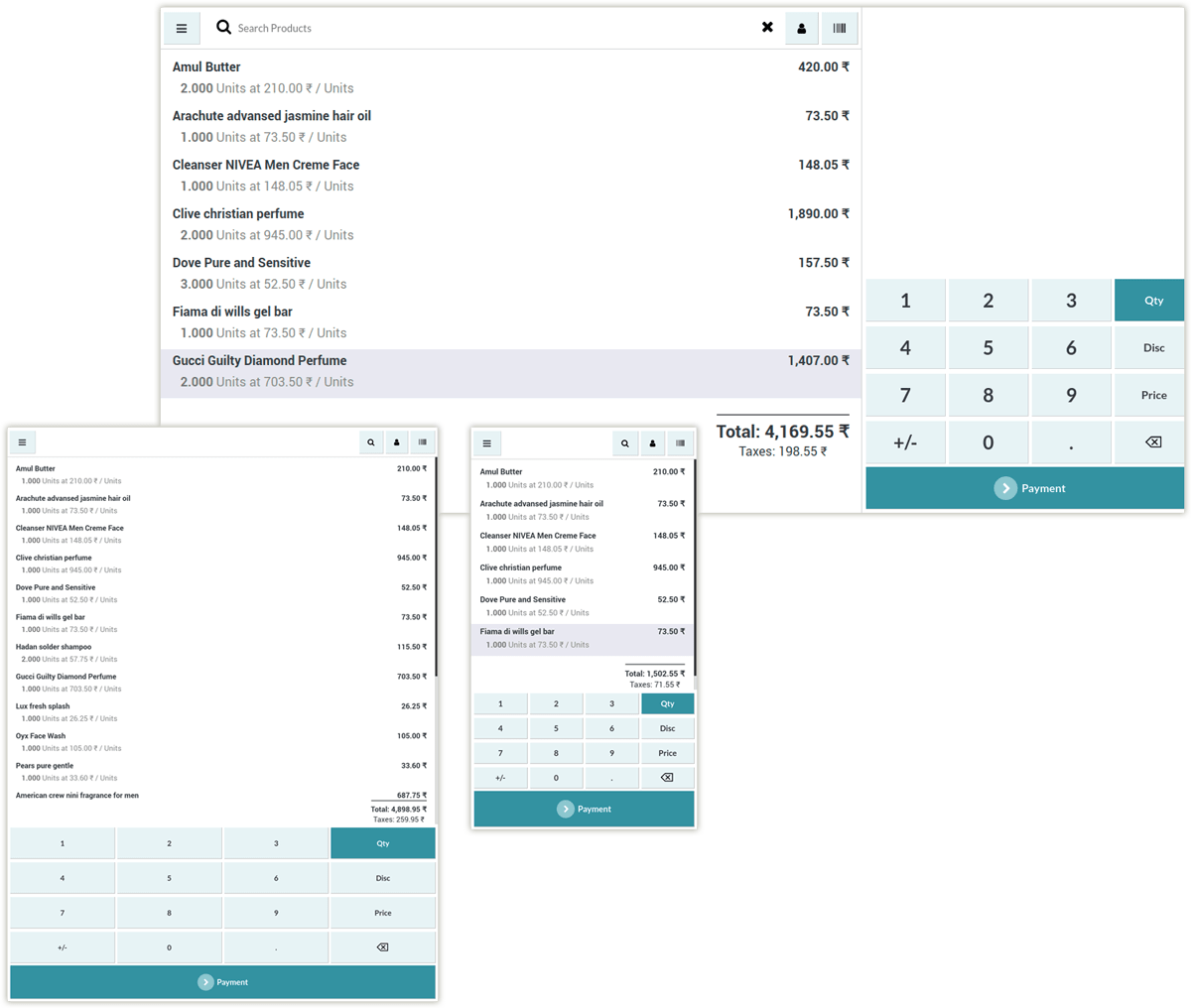 User SideBar POS
- Here user can lock POS screen, close session, and view POS order reference.
Fully Responsive Modern Material Design.
View Photo of user with their name.
Easy to open & close this sidebar & it helps to reduce extra space of POS screen.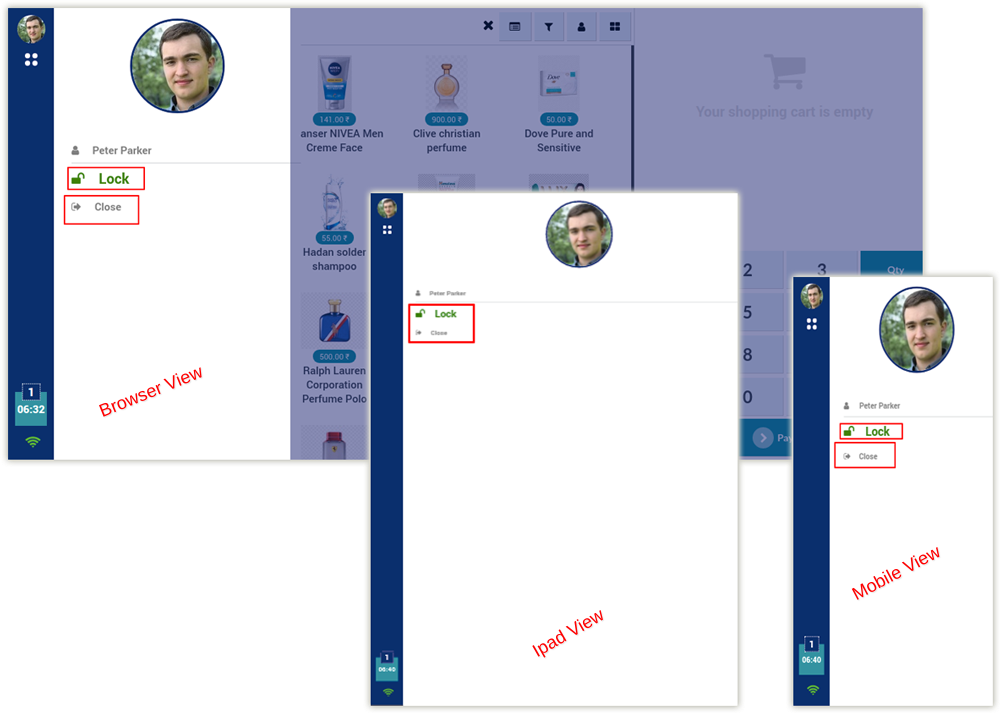 Change Order Screen
Here user can manage and skip between two orders.
Multiple number of orders can be easily managed using this screen.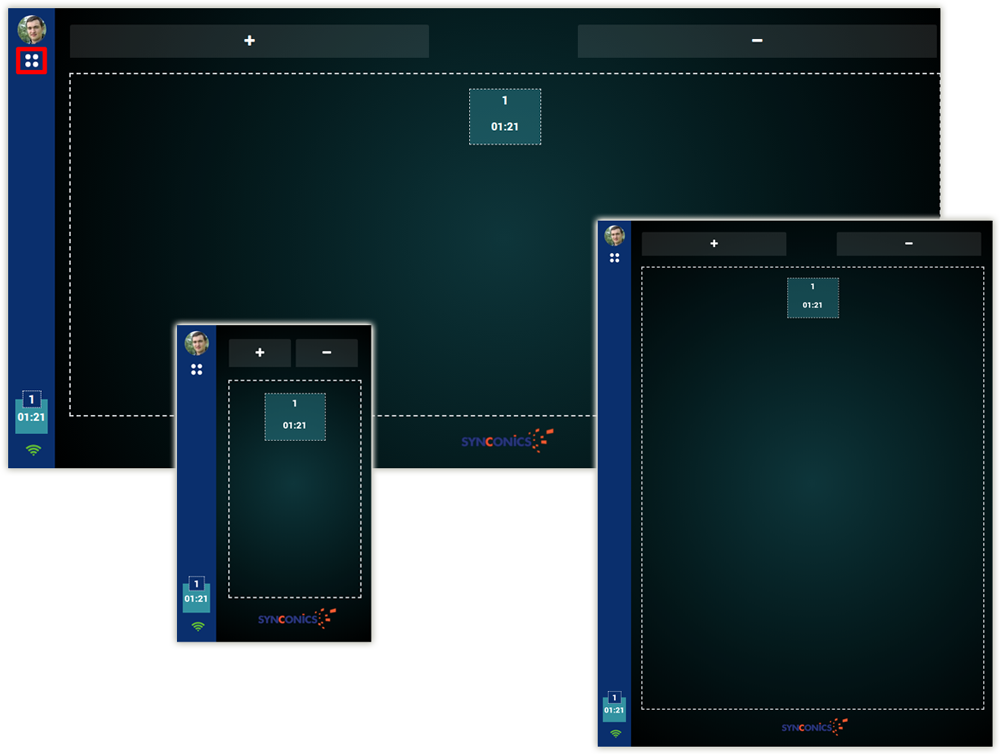 Category Manage Screen
Here we have managed a separate screen for POS category.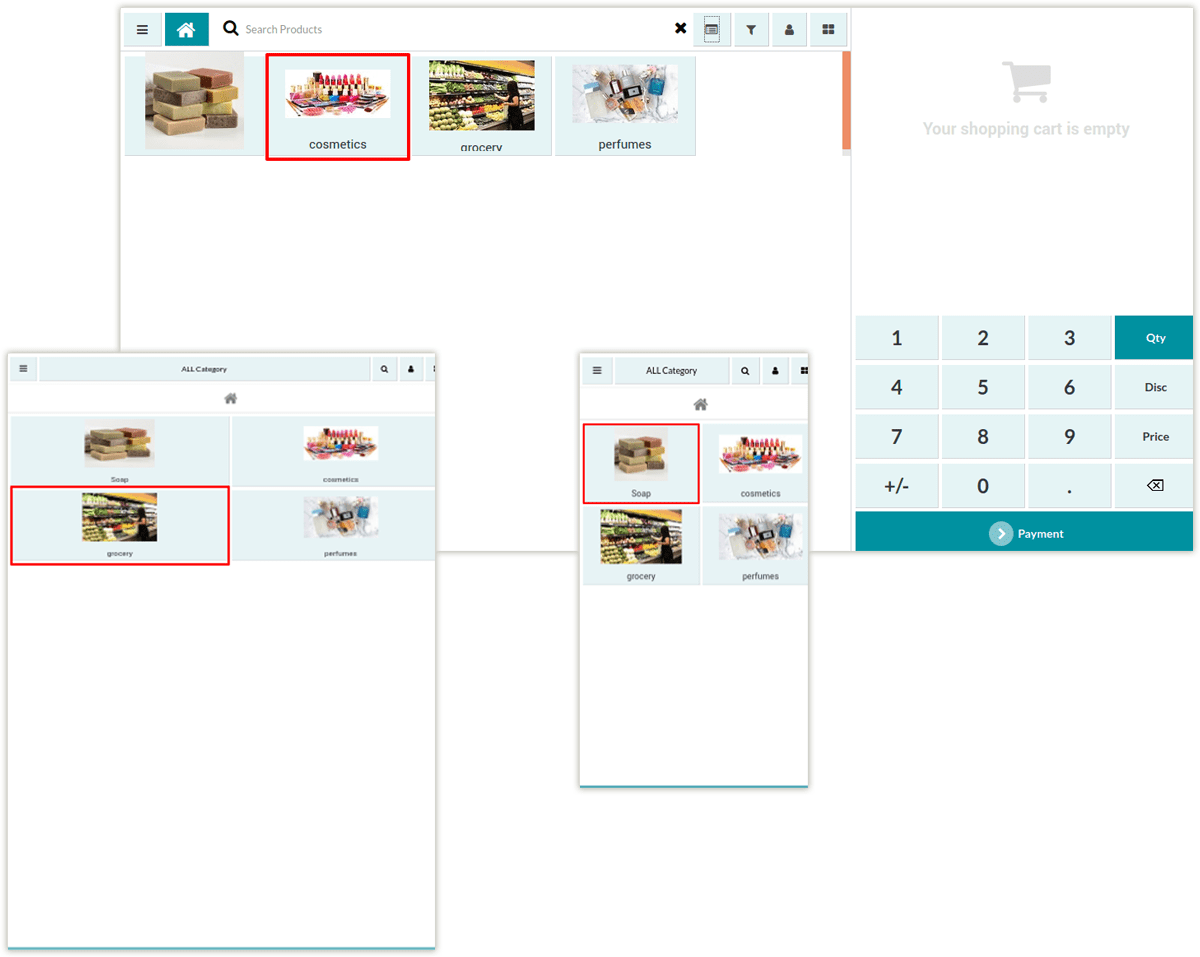 Add Product in Order
POS user can easily add product & view updated quantities on the product image.
On mobile & tablet view, a user has to first, click on the order button then after he can view Point Of Sale order screen.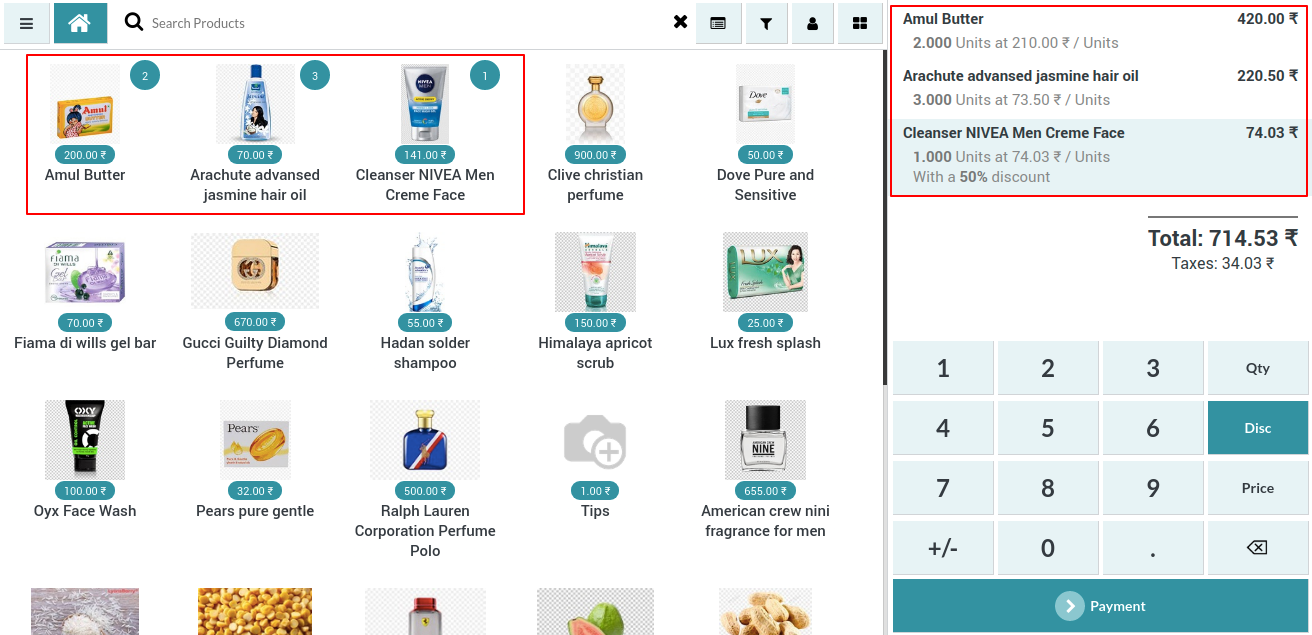 View Customised POS Button
Here user will find buttons for each and every functionality for ex bill, discount, split etc.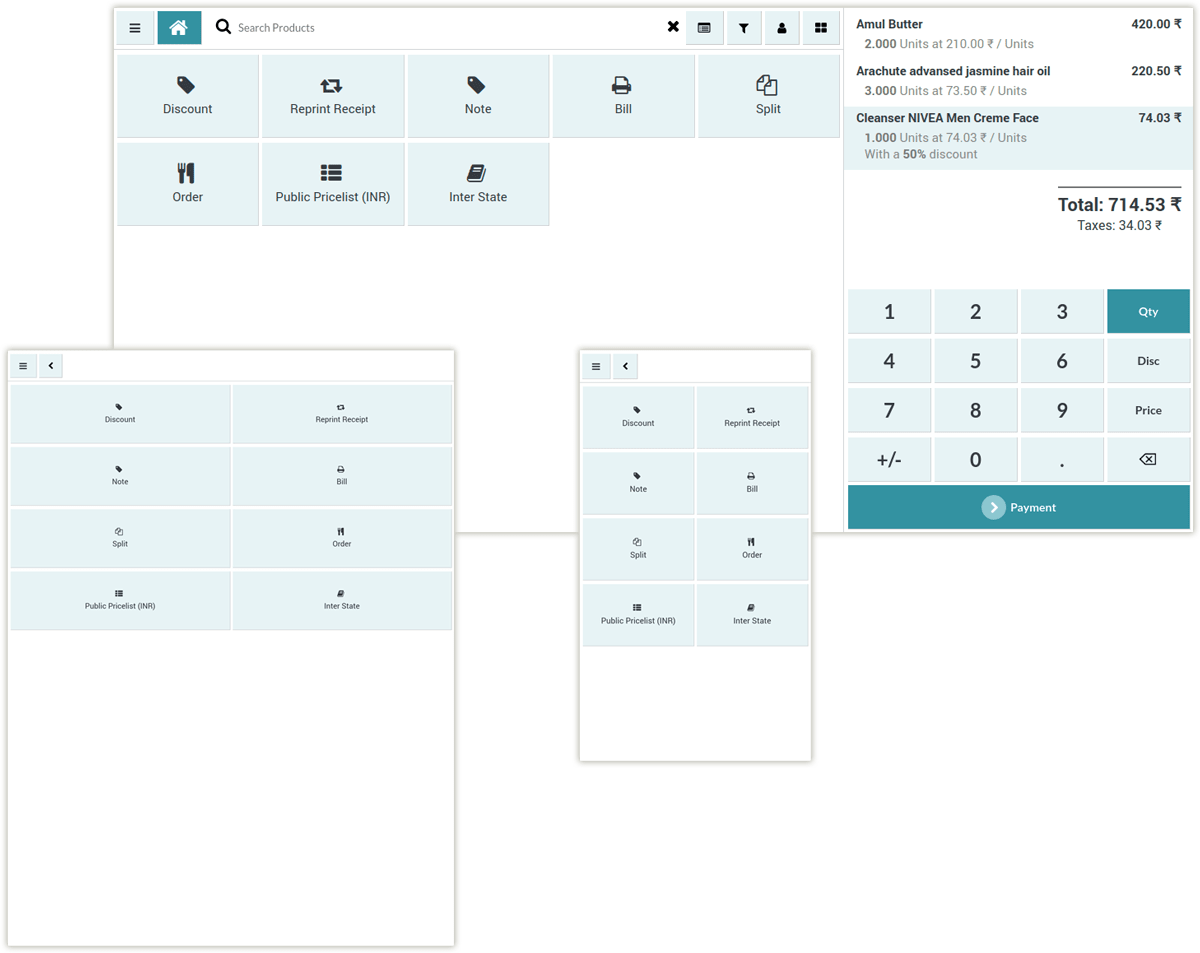 Add Payment Line
Here user can view changes of payment with proper format & add multiple payment line easily.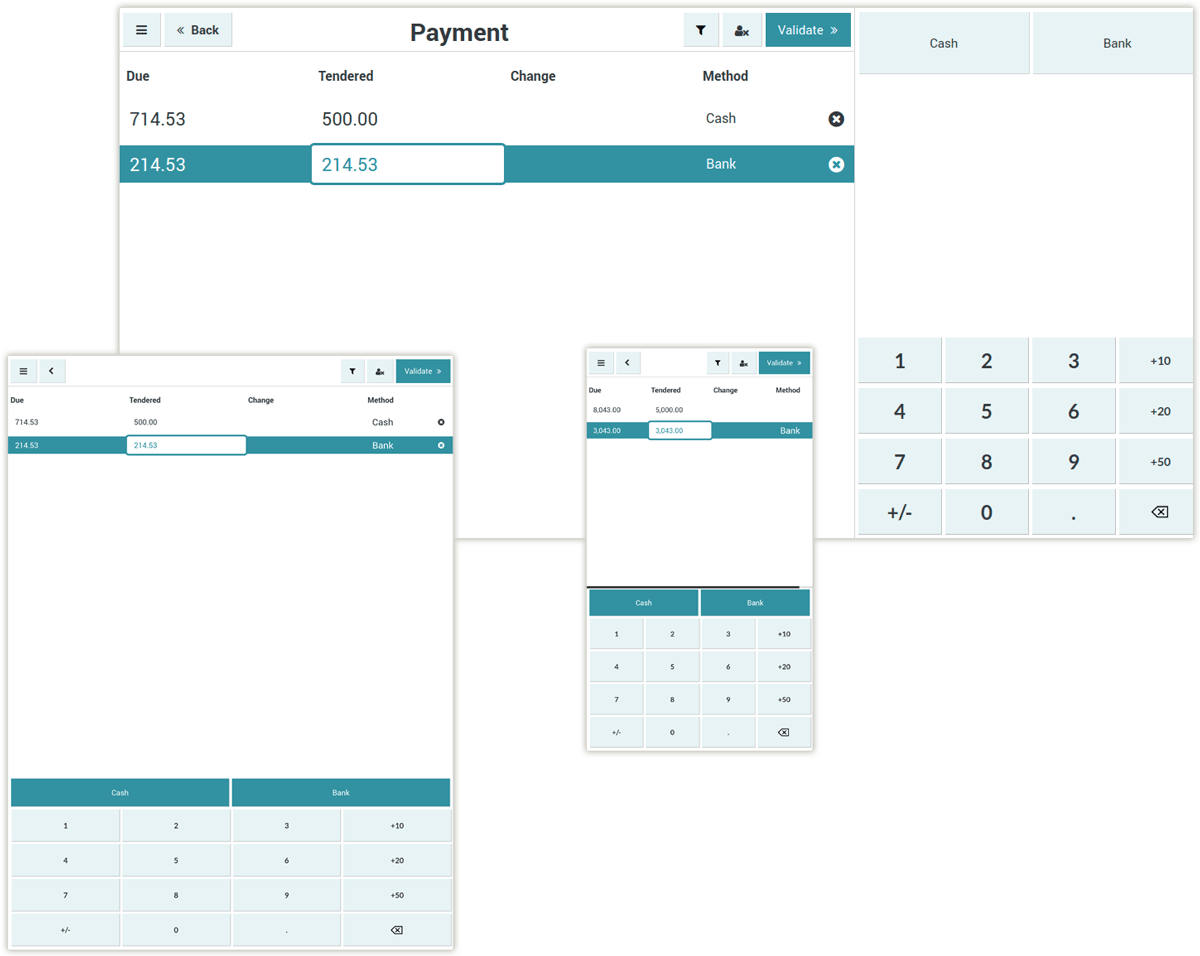 View Customized Button
Users can manage customized payment screen buttons on a single screen like Invoice, Email, Tip, etc.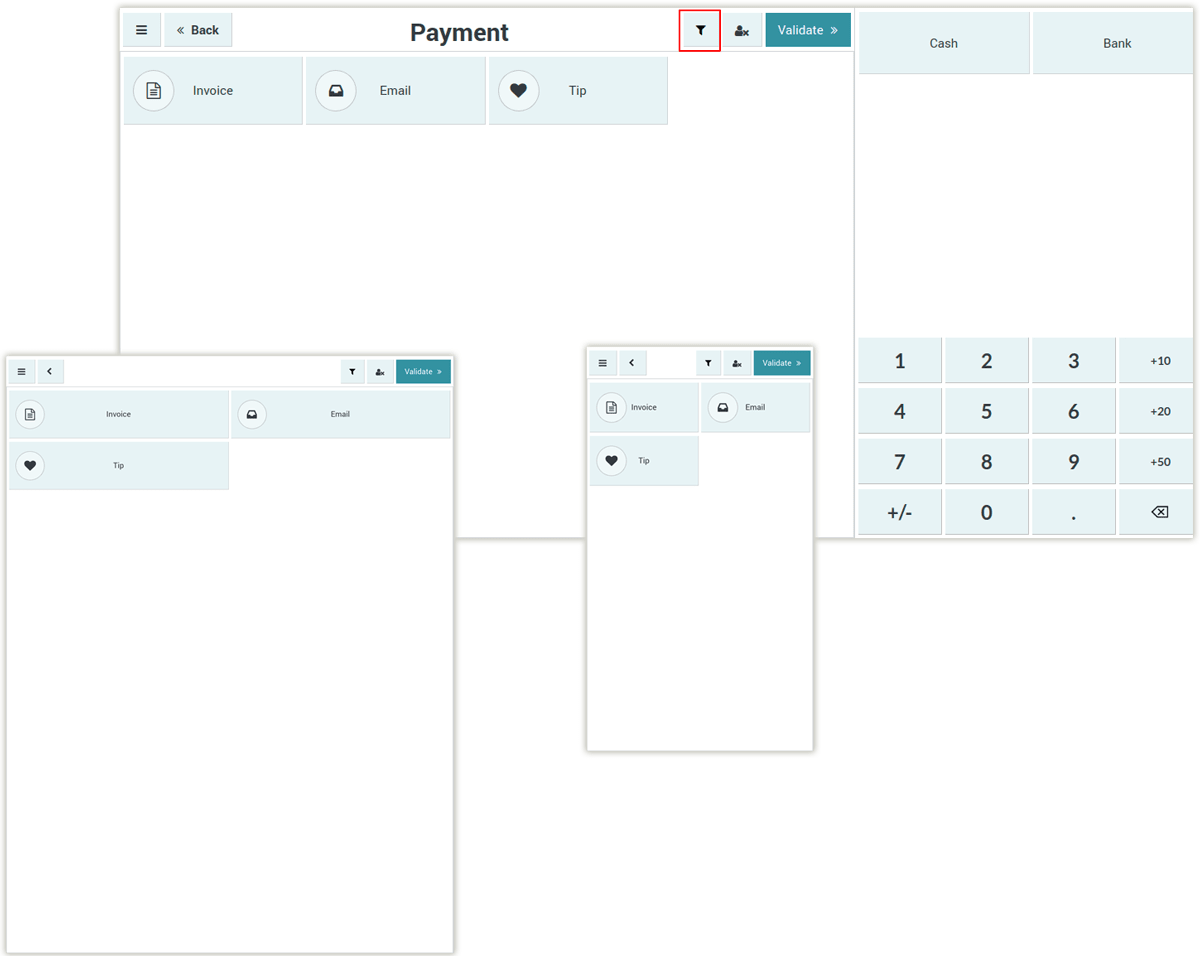 View Receipt Screen
Users can view receipt of POS order with proper format fully responsive.
Users can differentiate between base receipt & our receipt.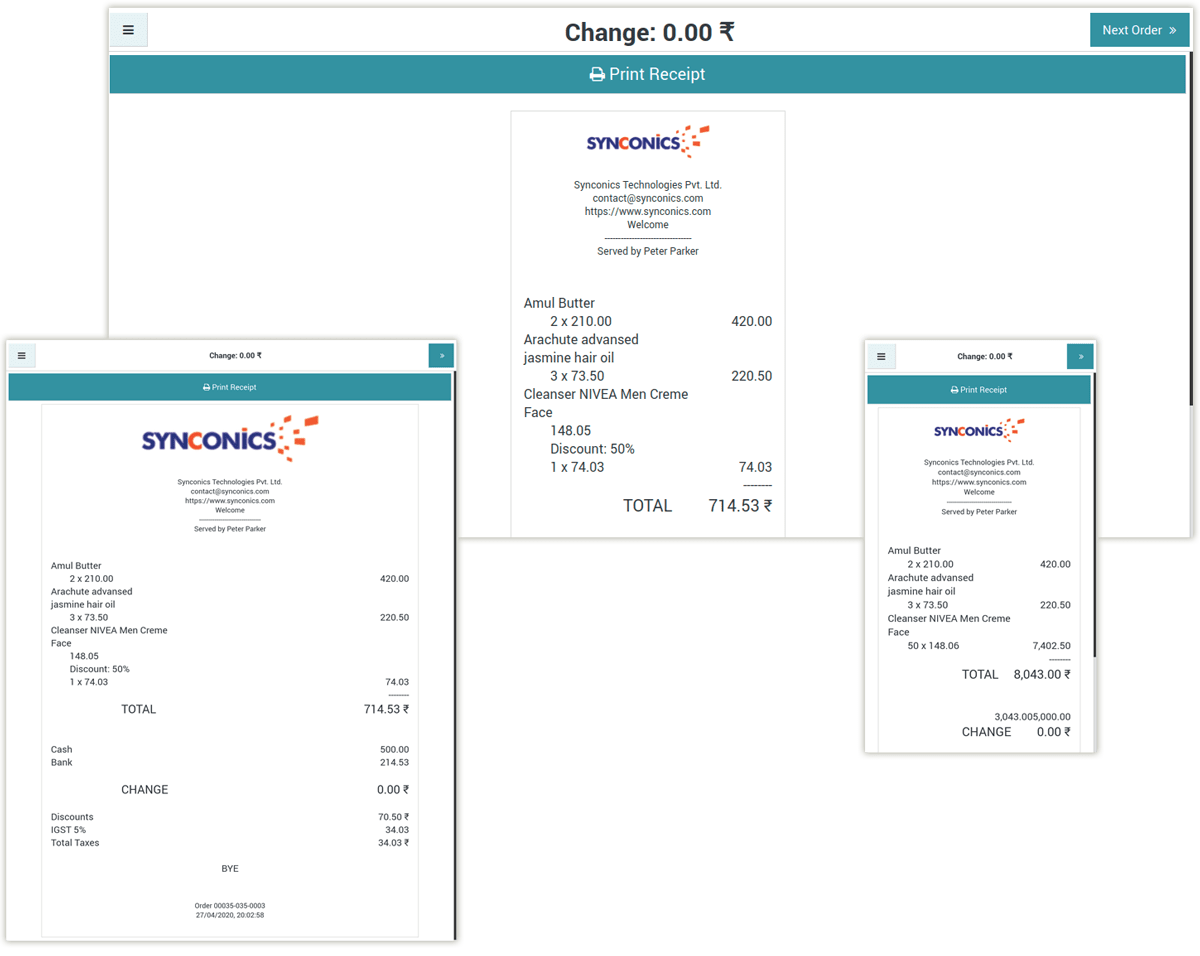 Restaurant Screen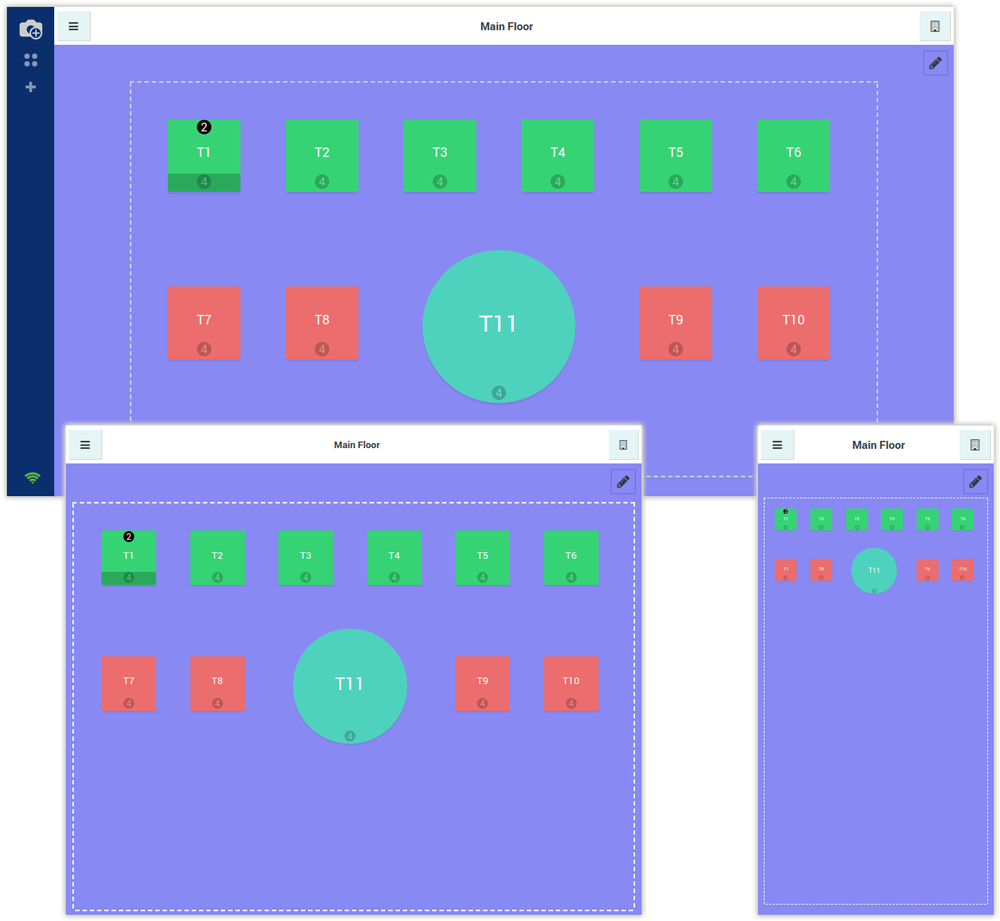 Notes:

All the apps are to be purchased separately, for individual versions and individual edition.
One month free bug support period will be offered pertaining to any one server used, testing or live.
Synconics is only responsible for providing the module zip file on your registered email, purchased from our app store or directly through our company.
Synconics is not responsible for installation or updating of the module on any of your server.
If an error appears in our app due to other custom modules installed in your system or if Odoo base source code is not updated on your system, to make it compatible with your source code, we'll charge you for our efforts to resolve those errors and make the module compatible with your source code.
Please refer the document for configuration. If any support is needed for module configuration, installation, updating or any help is needed, it will be considered in paid support.
Please note that you are not allowed to distribute or resell this module after purchase.
This module is tested and working on Odoo vanilla with Ubuntu OS.
Support services will be provided from Monday to Friday, 10:30 AM to 7:30 PM IST (Indian Standard Time).
Support will not be provided during Indian public holidays or company holidays.
---
This is a preview of the recently viewed products by the user.
Once the user has seen at least one product this snippet will be visible.
Recently viewed Apps