Point of Sale Fix Discount
App Description Page
Point of Sale Fixed Discount Amount
Customers are inherently drawn towards items on sale. Given two products that are practically similar in terms of features, consumers would almost always choose the item that costs less. 

This application will allow to apply fixed amount discount on Point of sale order line. 

Advantages of Offering Discounts : 
1) Attracting New and Repeat Customers.
2) Increase Sales Across the Board.
3) Stronger Client Relationships. 
4) Monetized Inventory. 

Features
Allow POS user to apply Fixed amount discount on pos order line.
Discount details will be available in POS Receipt, POS order, POS order analysis report and POS sales report.
Configurations
Need to set checkbox 'Fixed Discount Amount' on POS session configuration.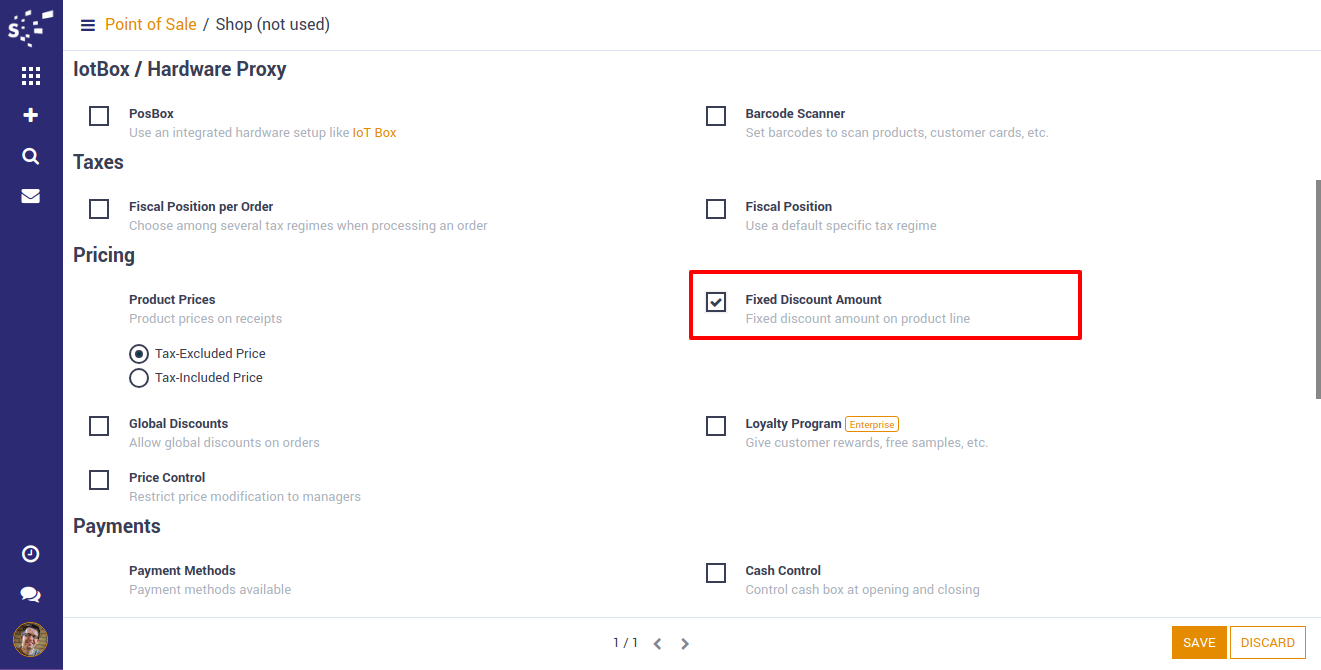 Apply Fix Discount
Once POS user will apply discount amount, it will be deducted from product's total price.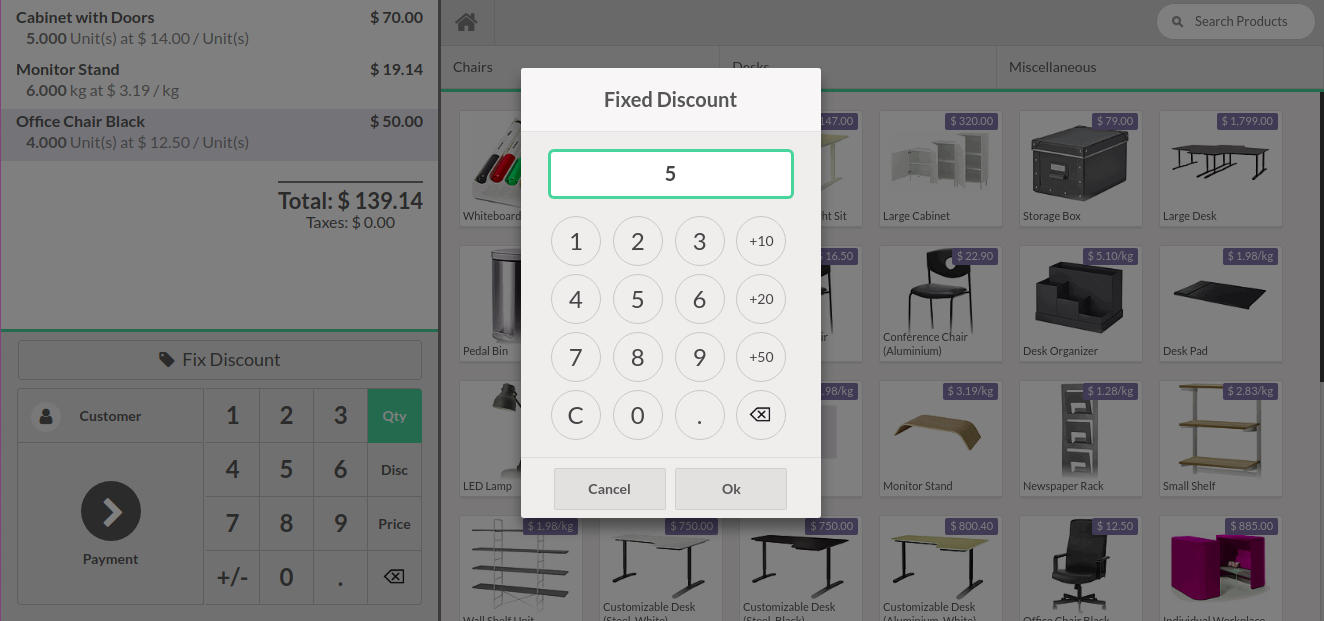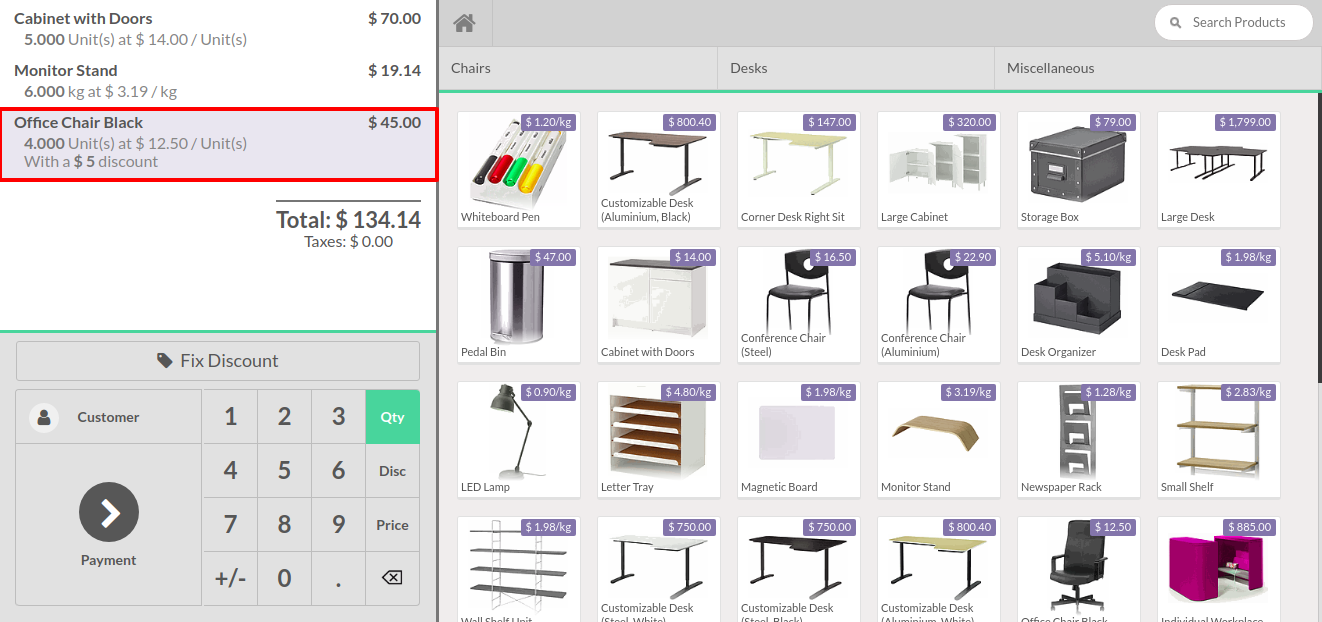 POS Receipt
Discount amount is printed on pos receipt.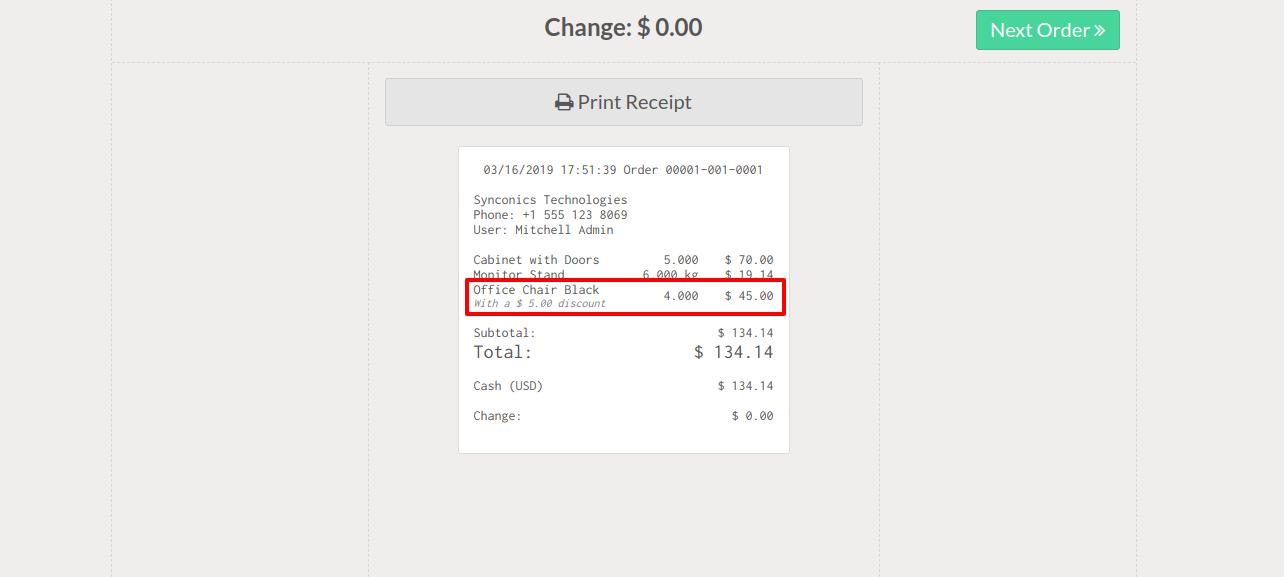 POS Order
Discount amount details on POS Order.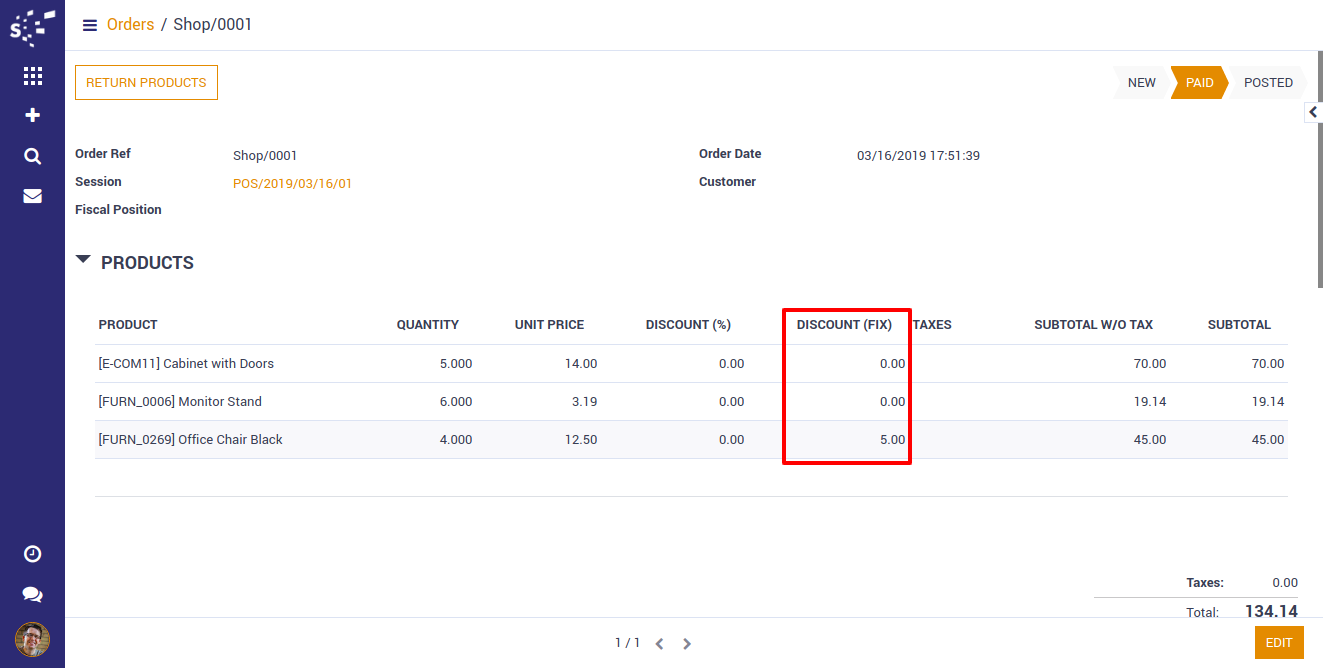 POS Order Analysis Report
Discount amount details on POS Order Analysis Report.



POS Sales Report
Discount amount details on POS Sales Report.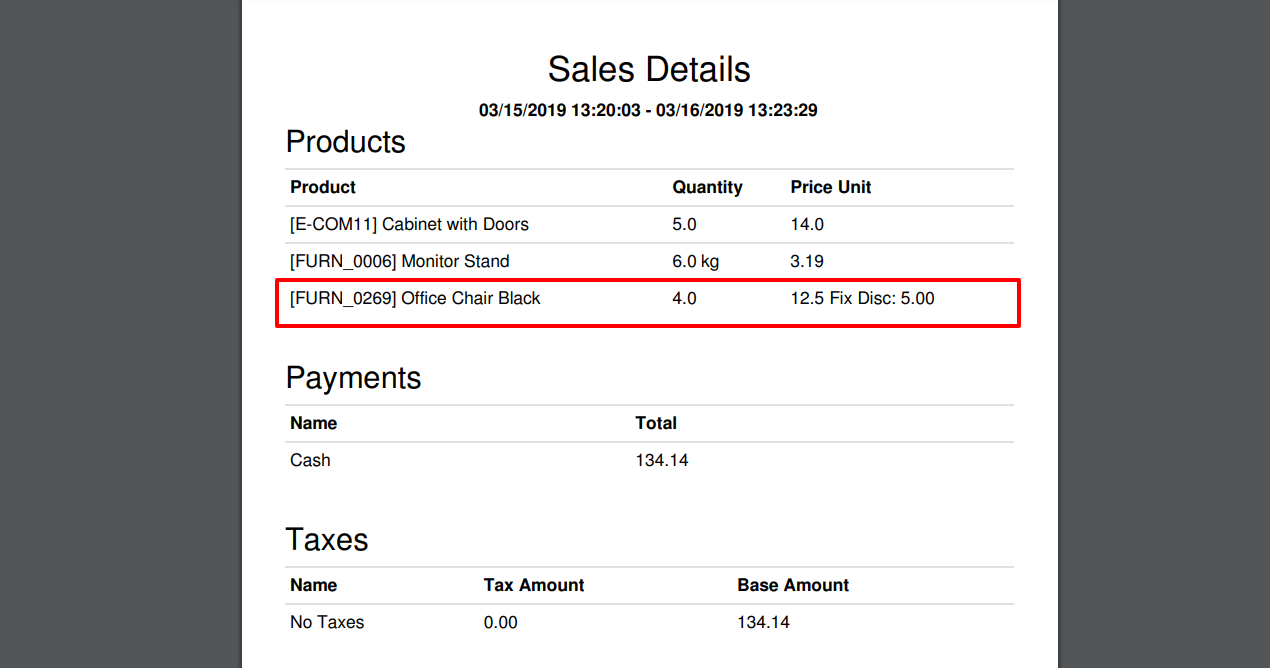 Notes:

All the apps are to be purchased separately, for individual versions and individual edition.
One month free bug support period will be offered pertaining to any one server used, testing or live.
Synconics is only responsible for providing the module zip file on your registered email, purchased from our app store or directly through our company.
Synconics is not responsible for installation or updating of the module on any of your server.
If an error appears in our app due to other custom modules installed in your system or if Odoo base source code is not updated on your system, to make it compatible with your source code, we'll charge you for our efforts to resolve those errors and make the module compatible with your source code.
Please refer the document for configuration. If any support is needed for module configuration, installation, updating or any help is needed, it will be considered in paid support.
Please note that you are not allowed to distribute or resell this module after purchase.
This module is tested and working on Odoo vanilla with Ubuntu OS.
Support services will be provided from Monday to Friday, 10:30 AM to 7:30 PM IST (Indian Standard Time).
Support will not be provided during Indian public holidays or company holidays.
---
This is a preview of the recently viewed products by the user.
Once the user has seen at least one product this snippet will be visible.
Recently viewed Apps