Portal Leaves With Calendar Holidays
App Description Page
Portal Users Leaves Calendar View
This application provides functionality for the portal user to create a new leave request according to his/her leave balance on directly from the calendar.
Portal users can update their leaves as well as can see their leave status and summary.
Calendar view defines batter visibility and less confliction for portal users requesting for their leaves.
 Key Features
 Create, Edit and Delete Leaves.

 Easily reset their leaves at draft stage again and confirm.

 Employee can Summary of Leaves.

 Better visibility and Display.

 Search Leaves by Month, Week, Day and List.

 No need to create any extra access level rights. Only by portal user you can manage leaves.                 

 Holidays will be displayed with grey color on a calendar view.

 Each Leaves status will have a difrent color like approved = green color.
 Configuration
Menu Sequence:
Settings -> Users & Companies -> Users
At the time of users creation portal user rights will be given to them.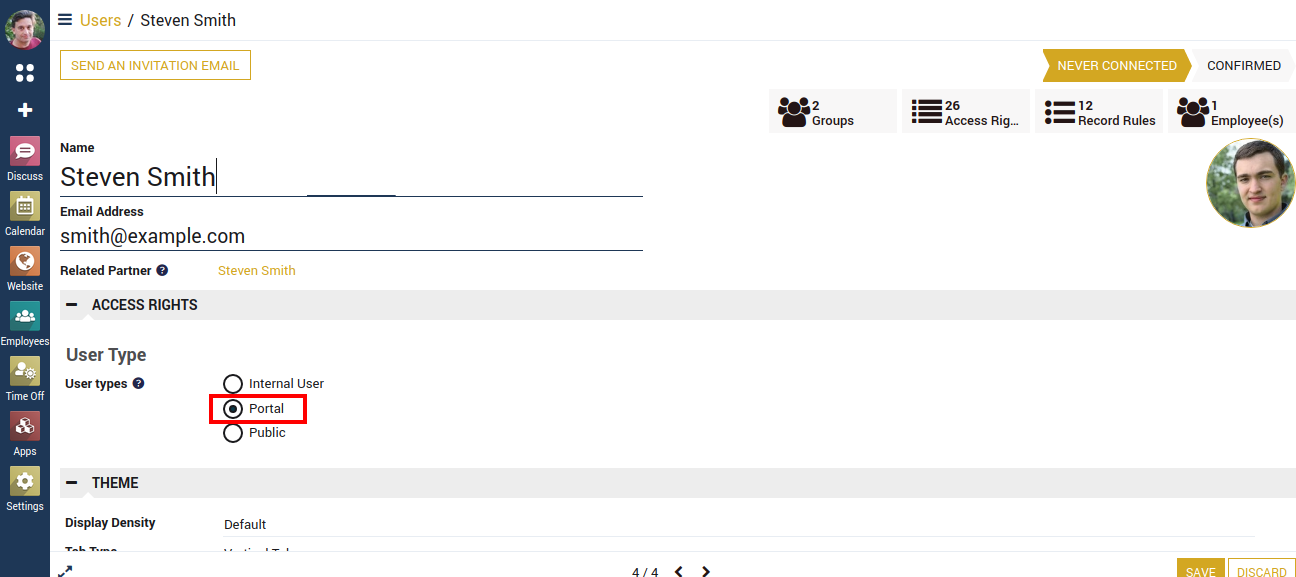 User Assignation to an Employee
After users creation related users will be assigned to their respected employees.
Leaves Calendar View Screen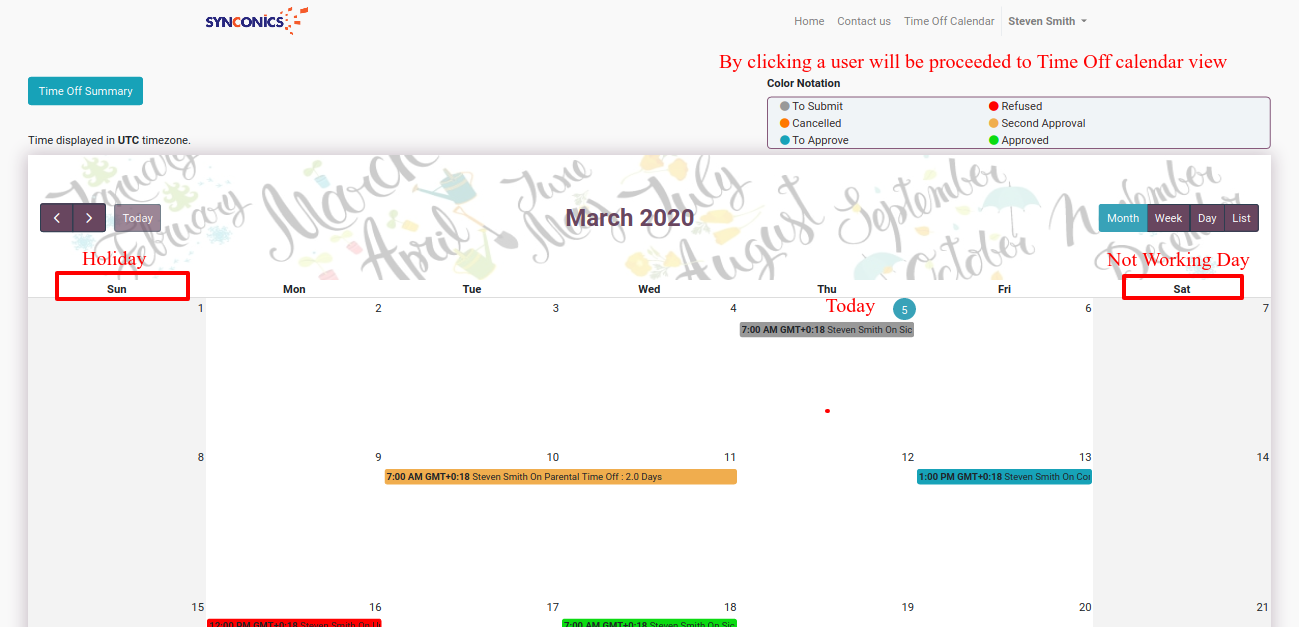 Create a New Leave
Portal users can create a new Leave by clicking on any day of a calendar.
To take multiple days leave at once portal users have to just drag & drop according to those days.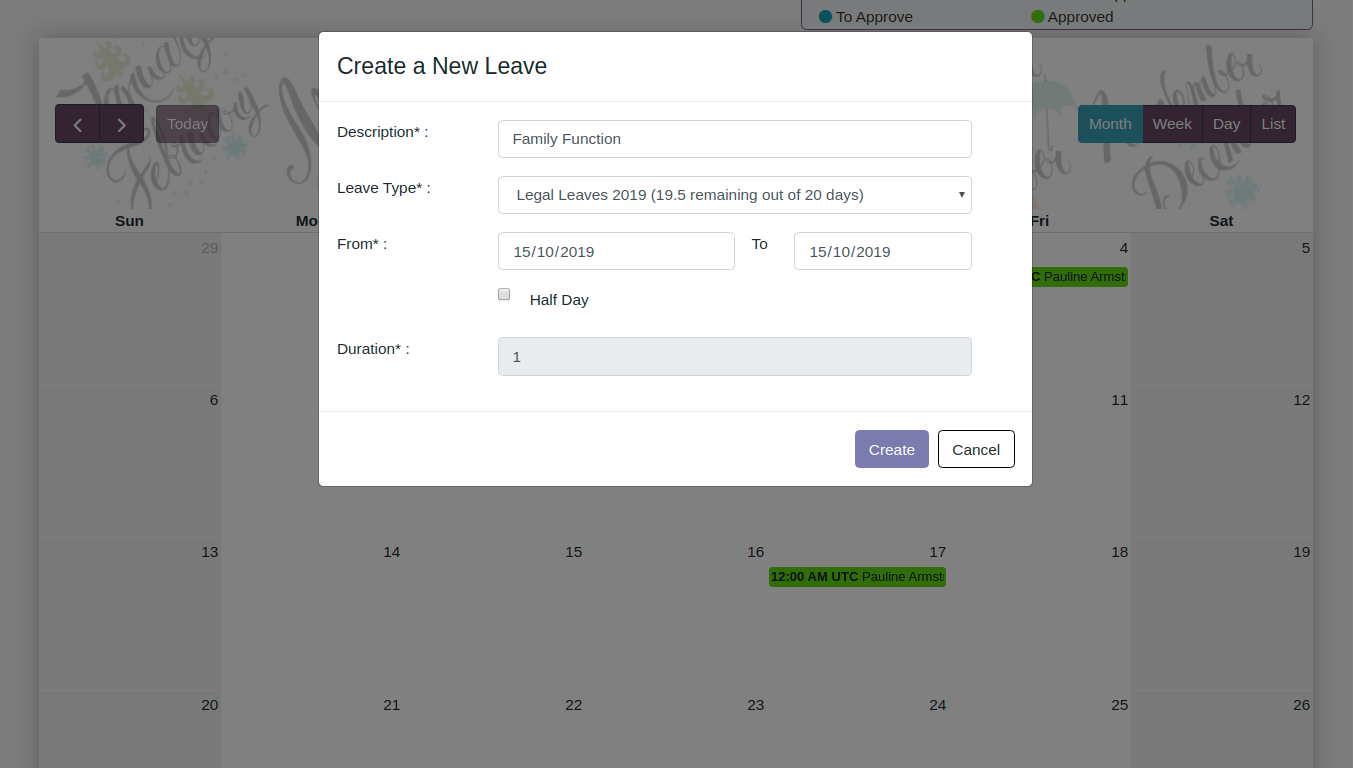 Leaves Summary from leaves calendar view
By clicking on 'Leaves Summary' button portal users will be able to see their leaves summary as following
1. leaves type : defines type of leaves for example Legal leaves, Sick leaves etc.
2. Total allocated leaves : defines allocated number of days according to leave types.
3. Taken leaves : defines how many leaves are taken from allocated leaves.
4. Remianing leaves : defines numbers of remaining leaves from allocated leaves.
5. Virtual remaining leaves : defines count for leaves which are in process but yet not approved.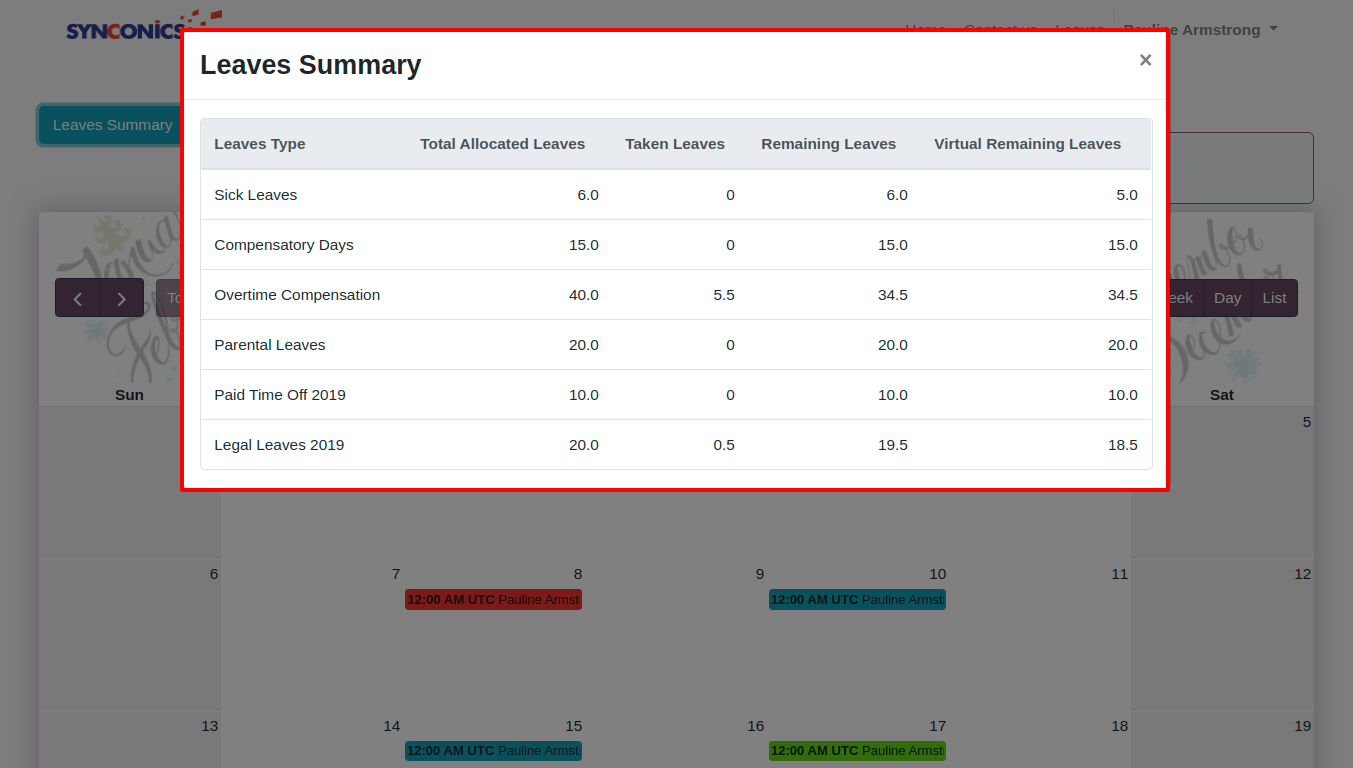 Applying group by filter
Leaves group by Weeks.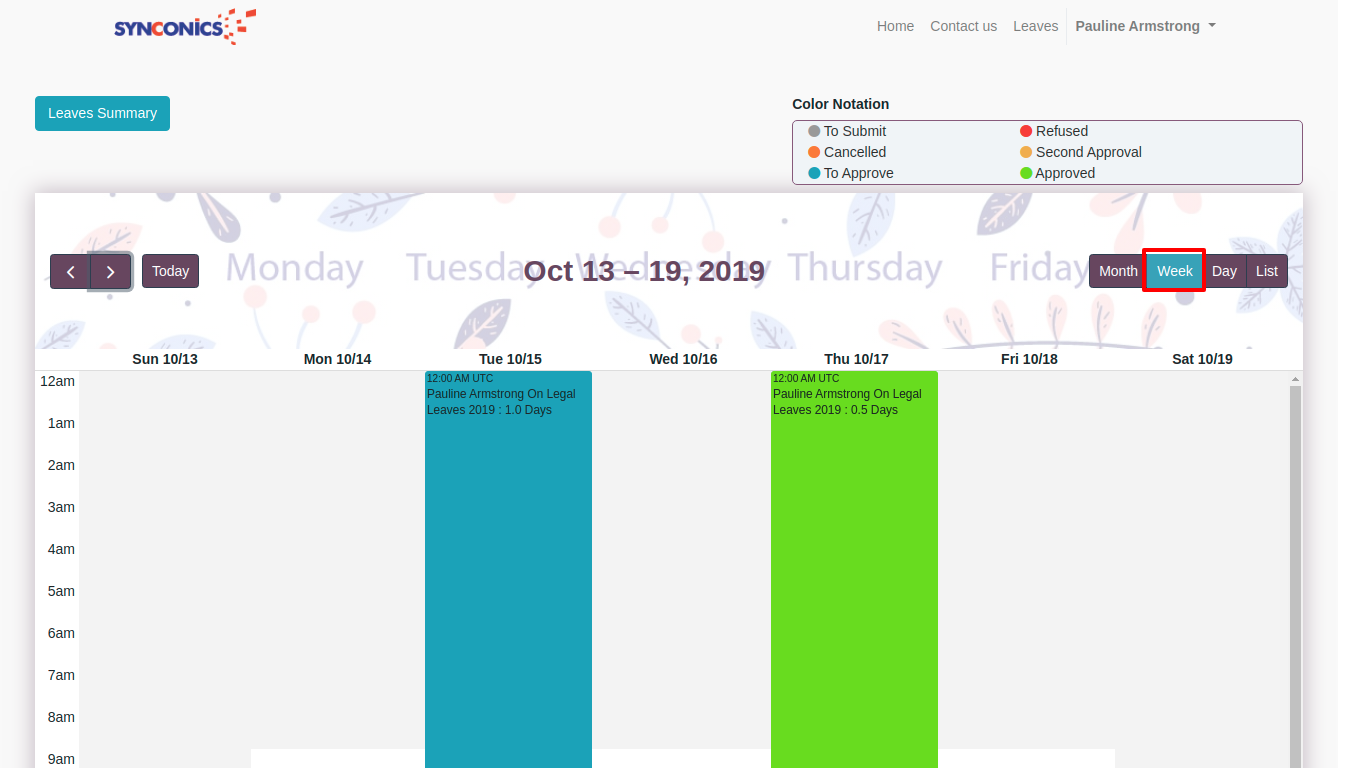 Notes:

All the apps are to be purchased separately, for individual versions and individual edition.
One month free bug support period will be offered pertaining to any one server used, testing or live.
If an error appears in our app due to other custom modules installed in your system, we will charge for our efforts to resolve those errors.
Please refer the document for configuration. If you need our support for configuration, please request our paid support.
Please note that you are not allowed to distribute or resell this module after purchase.
This module is tested and working on Odoo vanilla with Ubuntu OS.
Support services will be provided from Monday to Friday, 10:30 AM to 7:30 PM IST (Indian Standard Time).
---
This is a preview of the recently viewed products by the user.
Once the user has seen at least one product this snippet will be visible.
Recently viewed Apps