Sales Warranty Management
App Description Page
Sales Warranty Management
Sales Warranty module maintain the warranty details of the products sold. It also maintains the service information details for the product.
The warranty record's of the product are created automatically on confirmation of the sales order with reference to the invoice.The Running stage of the warranty lifecycle starts when the invoice and delivery order is done.
The automatic stage transition of the warranty record is managed with the help of cron job (Scheduler), so the warranty will expire automatically after the validity date.
Key Features
 Warranty records are created automatically on confirmation of sales order.

 Warranty renewable indicator is visible on warranty template.

 The product warranty can be configure on warranty template, available on product.                 
Warranty Template
To configure Warranty Template, go to Sales/Warranty/Warranty Templates.
Fill required information for warranty template like name, Term Months, Renew Months and renewable cost, etc.
Warranty renewable indicator is visible on warranty template.
Fields Description
| | |
| --- | --- |
| Name: | Name of warranty template. |
| Is Renewable: | Warranty template is renewable or not. |
| Term Months: | Define number of months for running warranty.                      |
| Renew Months: | Define number of months for warranty renew. |
| Renew Cost: | Warranty renewal cost. |
| Warranty Information: | Information related to warranty. |
Product configuration
1. Product type: Storable Product.
2. Product Tracking: By Unique Serial Number.
3. Select warranty template on product.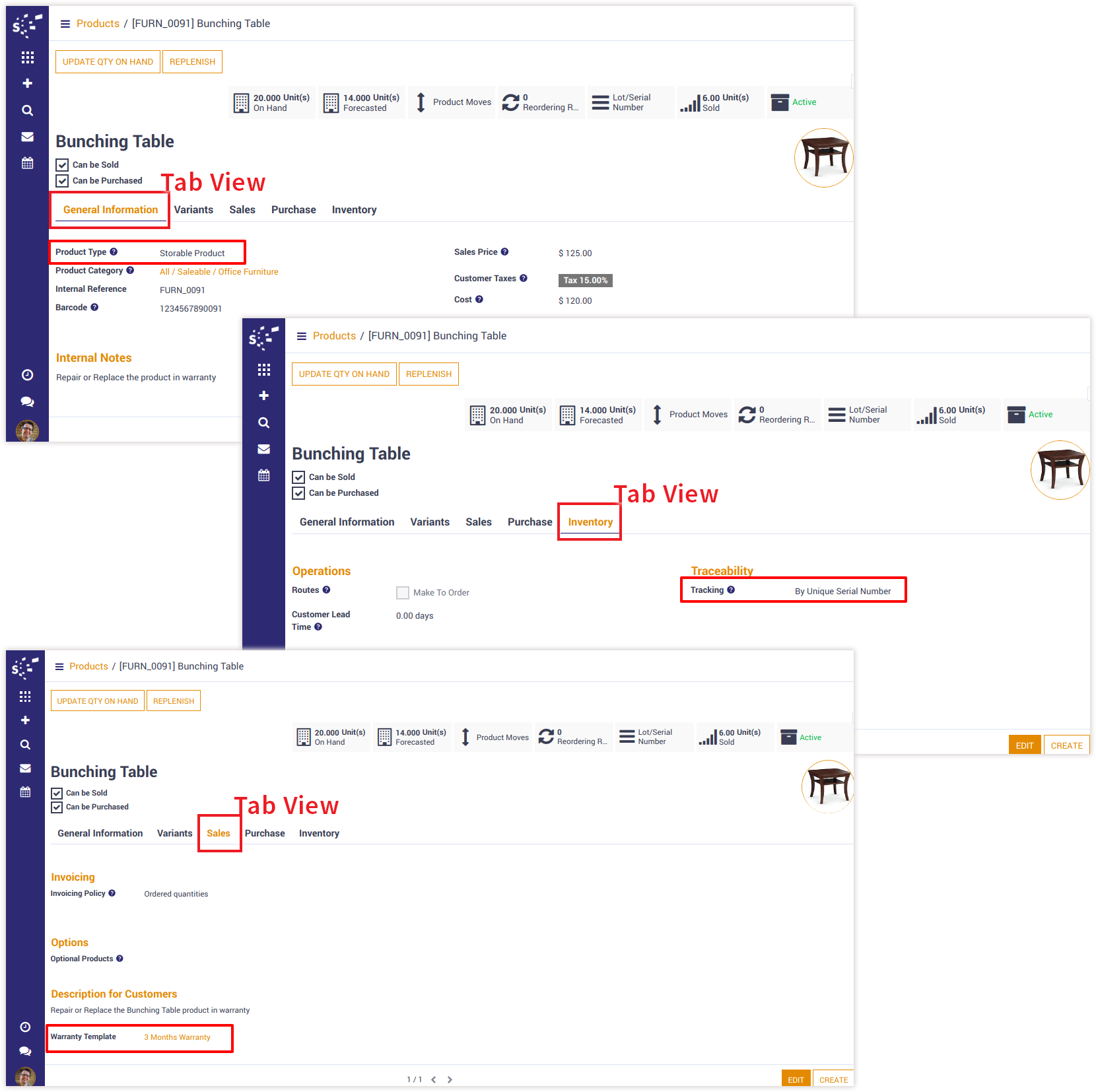 Create sales order
1. Create a new sales quotation and select products with warranty type.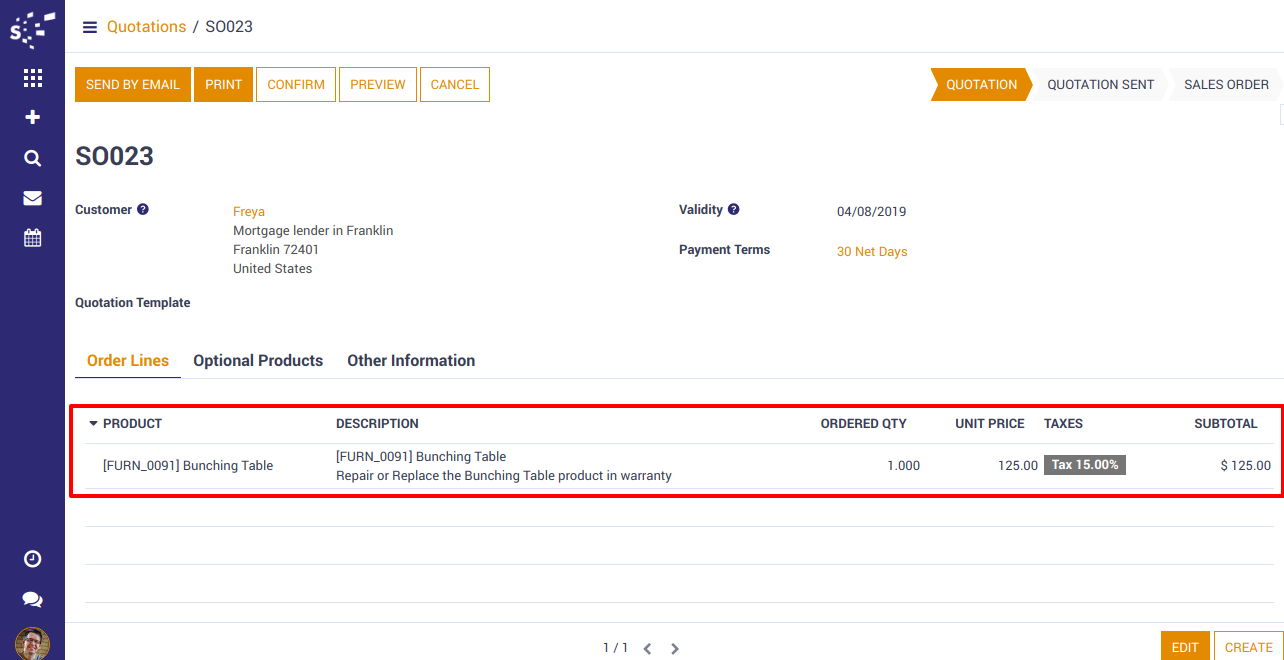 2. Once invoice and delivery process are completed, then warranty details will be created with unique serial number.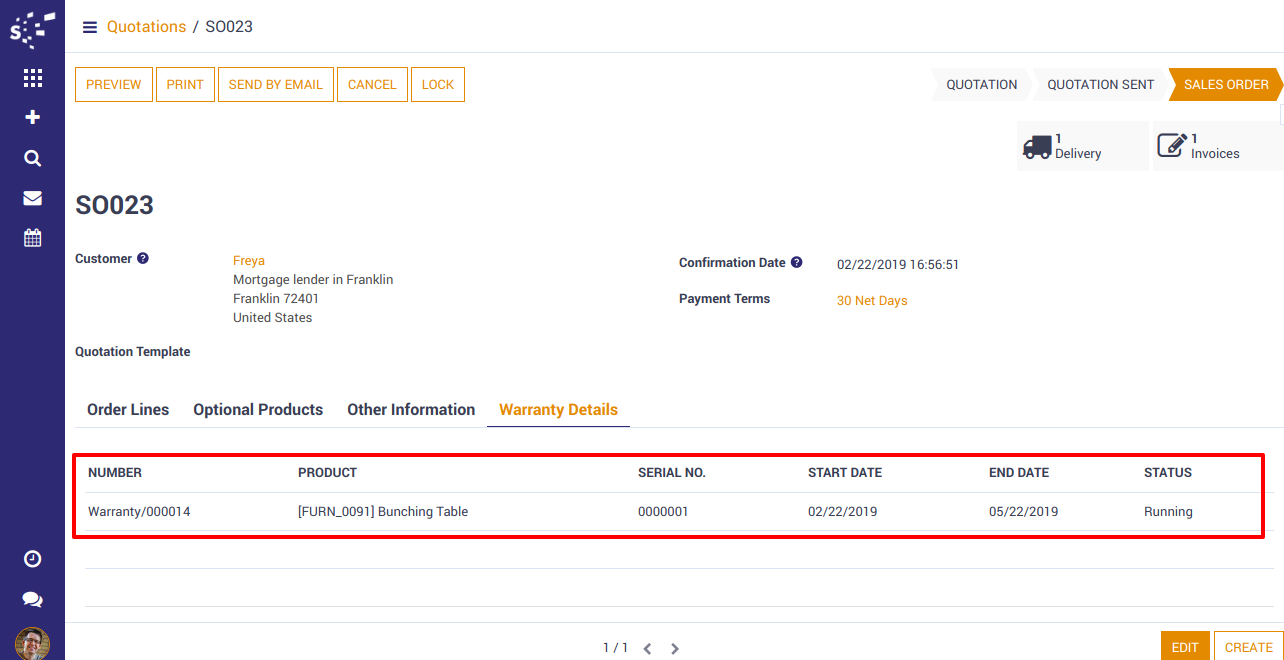 Warranty details
The warranty details like product and customer information with warranty date can be viewed on 'Warranty Details' menu.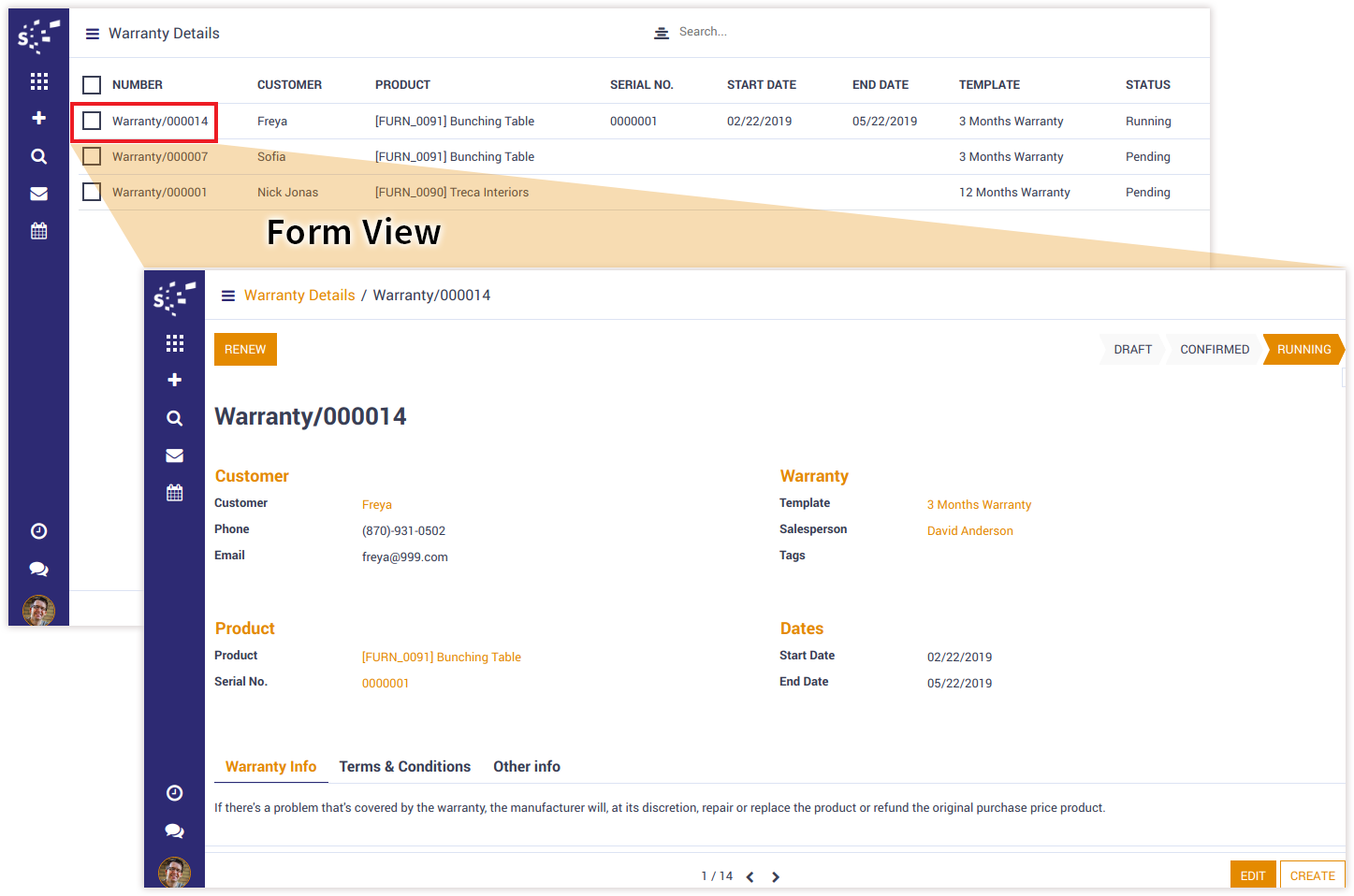 Warranty analysis view
Go to Sales/Reporting/Warranty.
In-depth analysis of the product warranty through pivot view.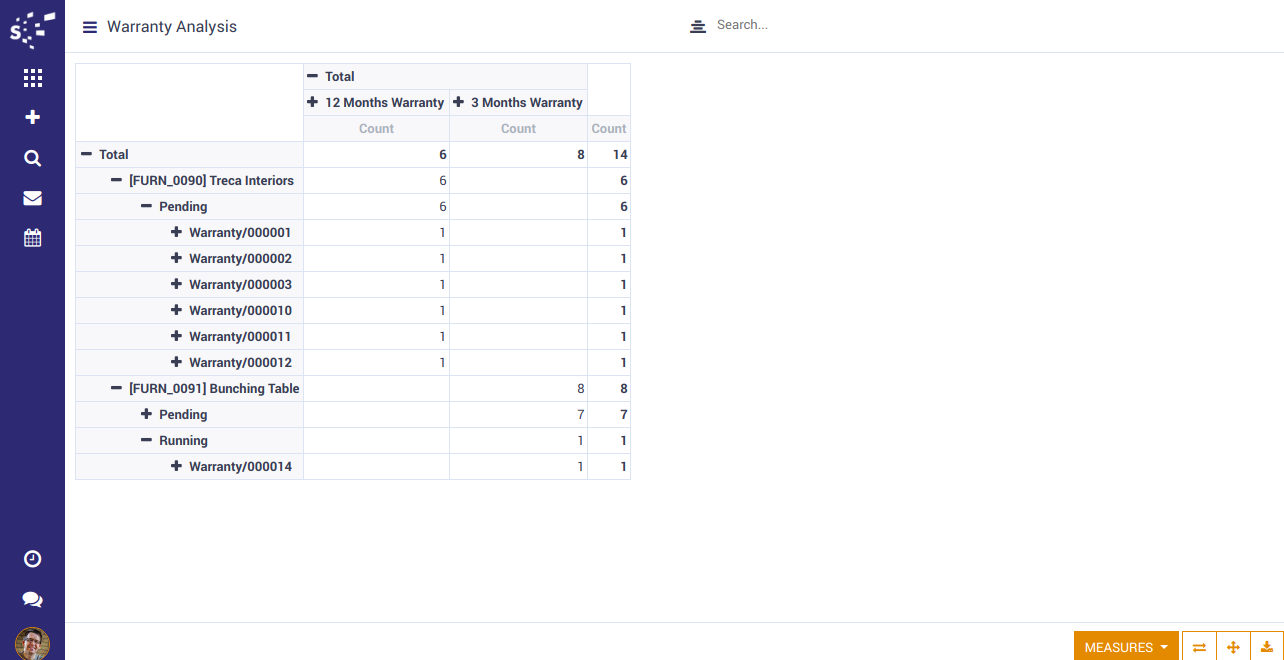 Notes:

All the apps are to be purchased separately, for individual versions and individual edition.
One month free bug support period will be offered pertaining to any one server used, testing or live.
If an error appears in our app due to other custom modules installed in your system, we will charge for our efforts to resolve those errors.
Please refer the document for configuration. If you need our support for configuration, please request our paid support.
Please note that you are not allowed to distribute or resell this module after purchase.
This module is tested and working on Odoo vanilla with Ubuntu OS.
Support services will be provided from Monday to Friday, 10:30 AM to 7:30 PM IST (Indian Standard Time).
---
This is a preview of the recently viewed products by the user.
Once the user has seen at least one product this snippet will be visible.
Recently viewed Apps