Google Contact Synchronization
App Description Page
Google contacts synchronization
This application facilitates users and managers to synchronize their Google account related contacts with Odoo.
Users can import, export, update and delete contacts between Google contacts and Odoo.
Synchronization facilitates users to keep their Google contacts updated in their Odoo account.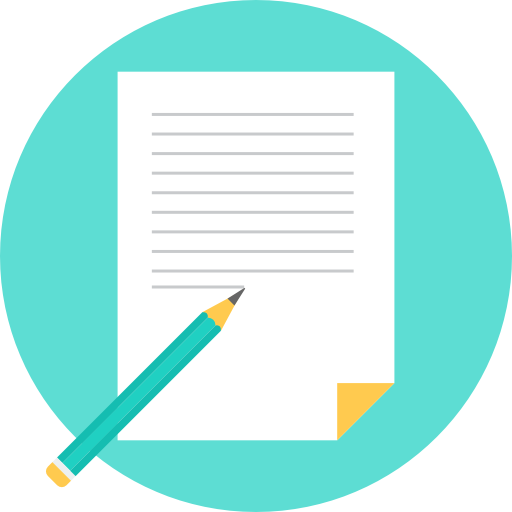 Note: please check file 'README.rst' for required python package installation.             

 Key Features
 Import Google contacts in Odoo

 Export Odoo contacts to Google

 Update contacts while import from Google to Odoo                 

 Update contacts while export from Odoo to Google                 

 Delete Contacts functionality
 Setup in Google
To use Google contacts API users need to generate Google Client ID and Google Client Secret.
Steps are as following
Go to https://console.developers.google.com
Sign In with your Google account.
Create New Project

Enable Contacts API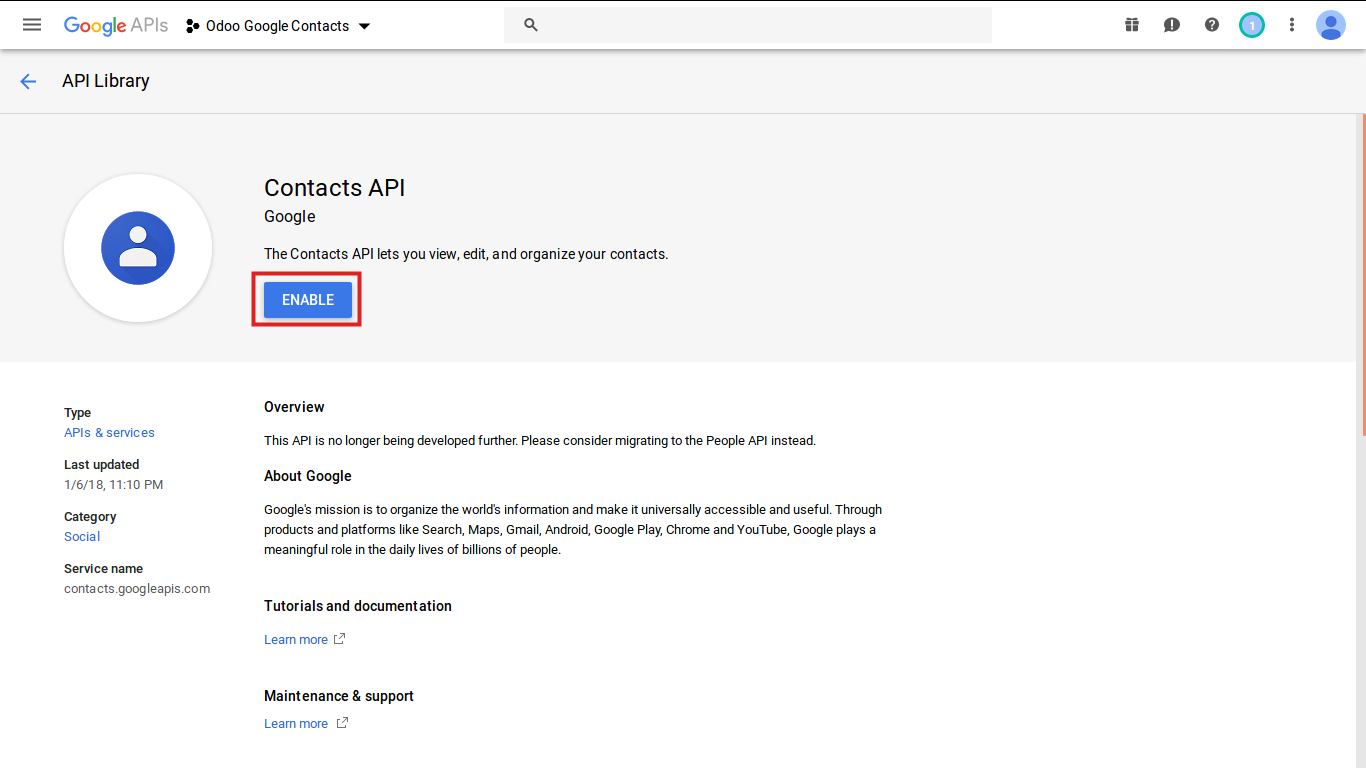 Create Credentials and select 'Oauth client ID'.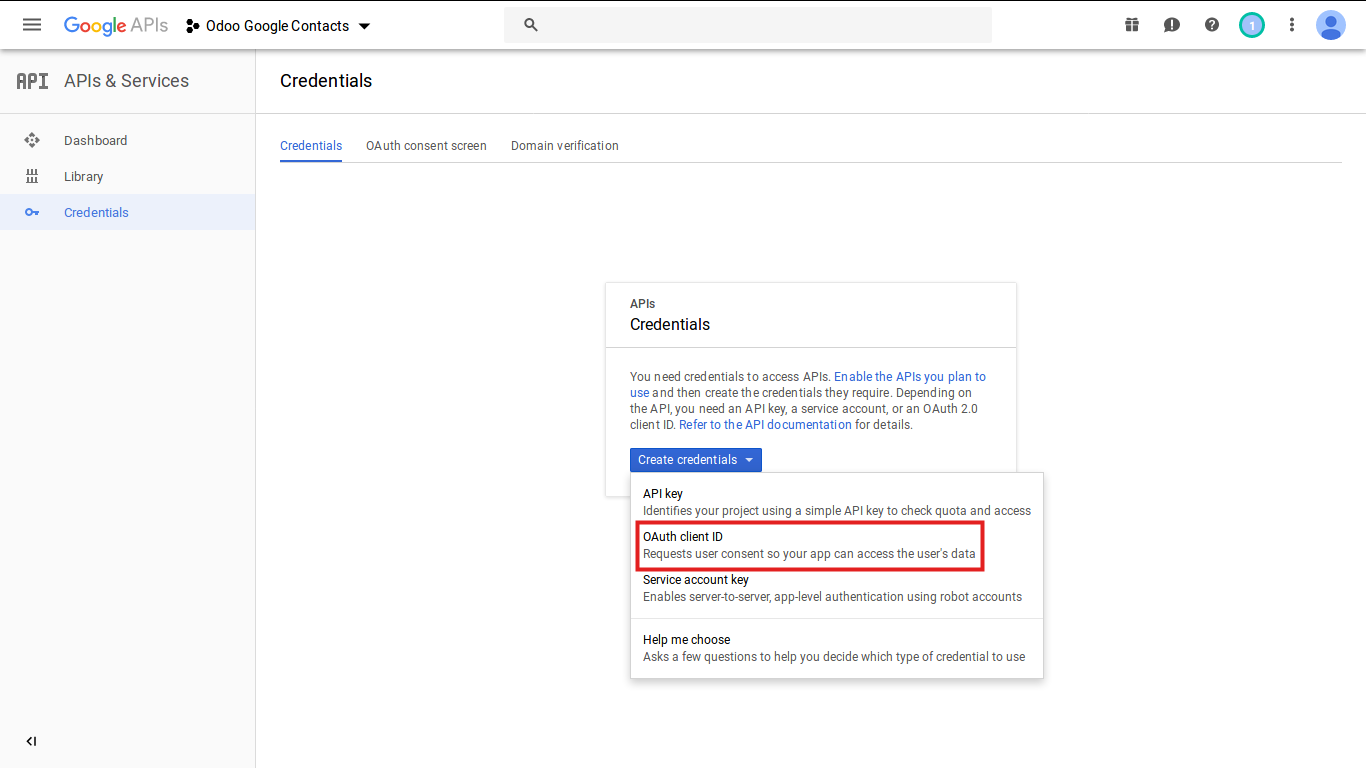 Configure Consent Screen.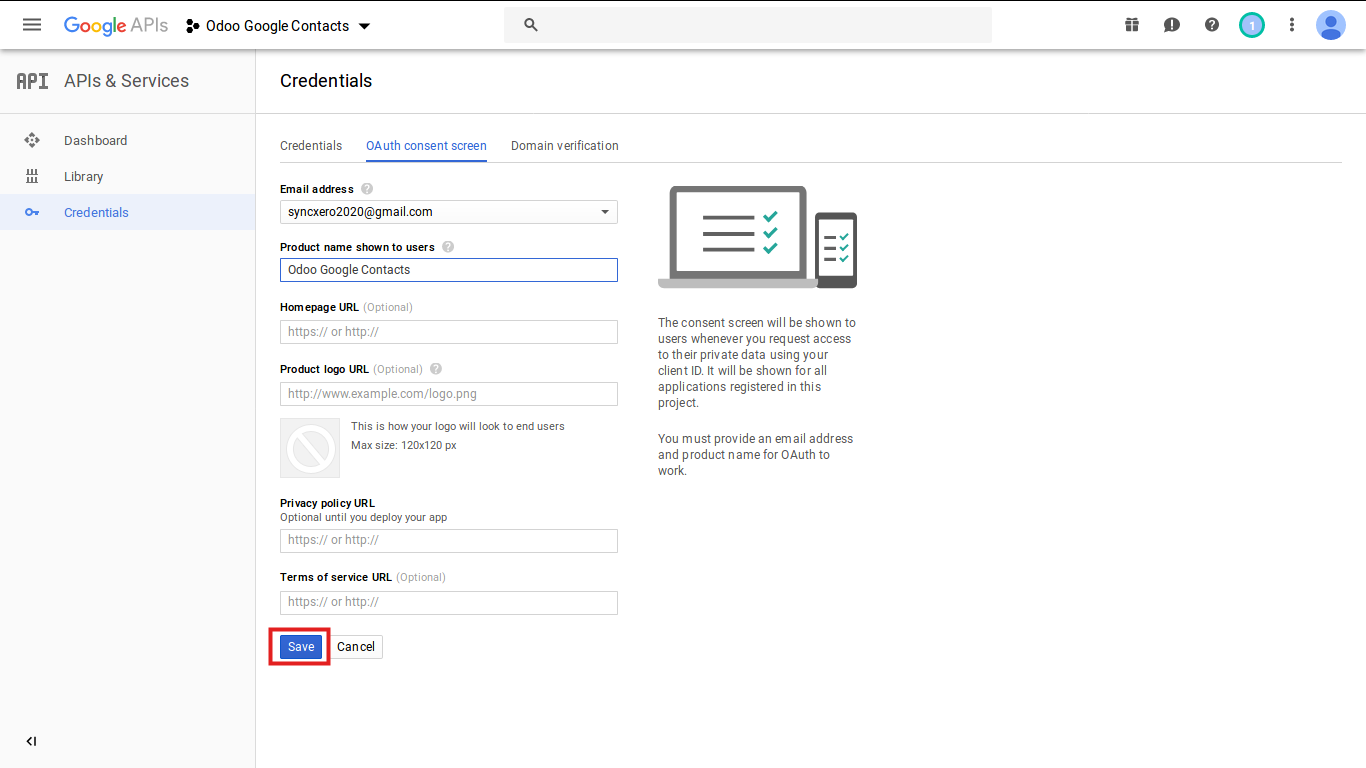 Create a Client ID. Enter the name of the application and the allowed pages on which you will be redirected.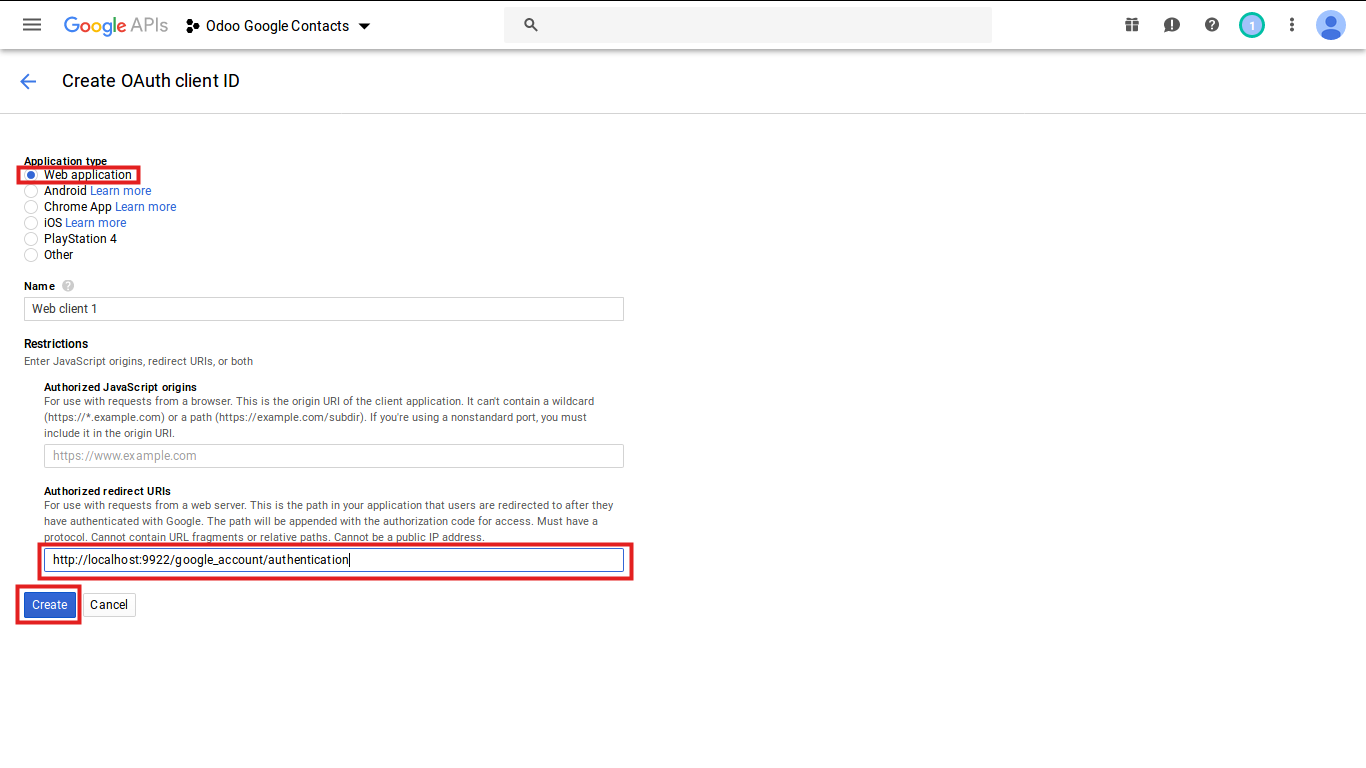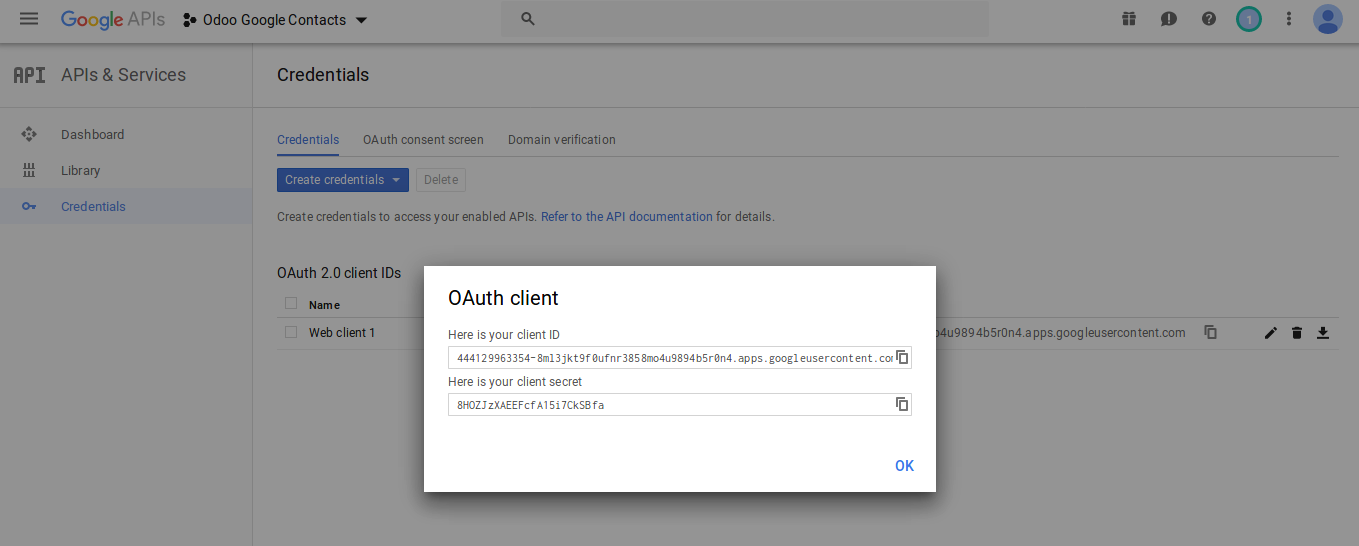 Setup in Odoo
Install Google Contact Synchronization App from the Apps menu
Go to Settings -> General Settings and enter your Client ID and Client Secret in Google Contacts option.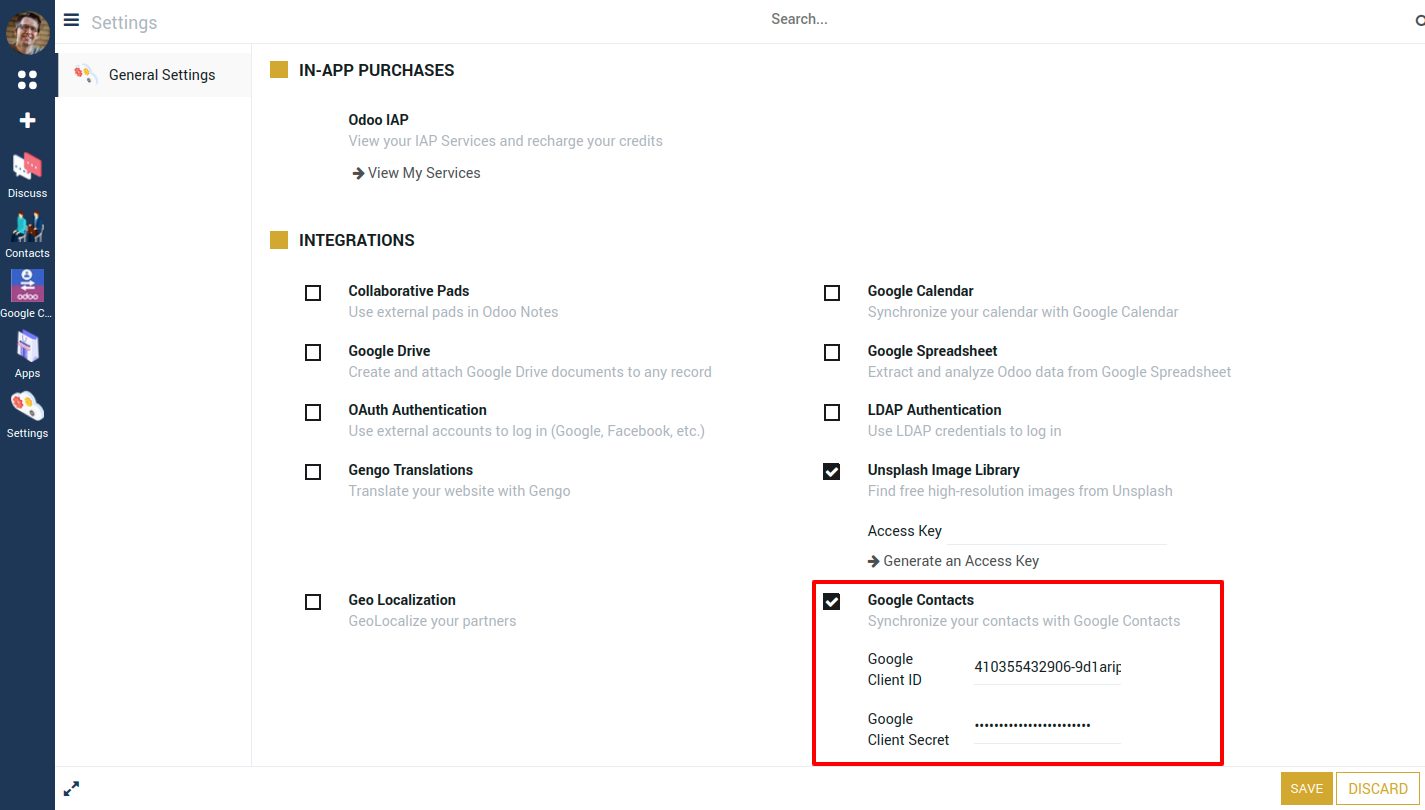 Export Contacts
Go to Google Contact -> Sync Contacts and click 'Export Contact' button.
Odoo Contacts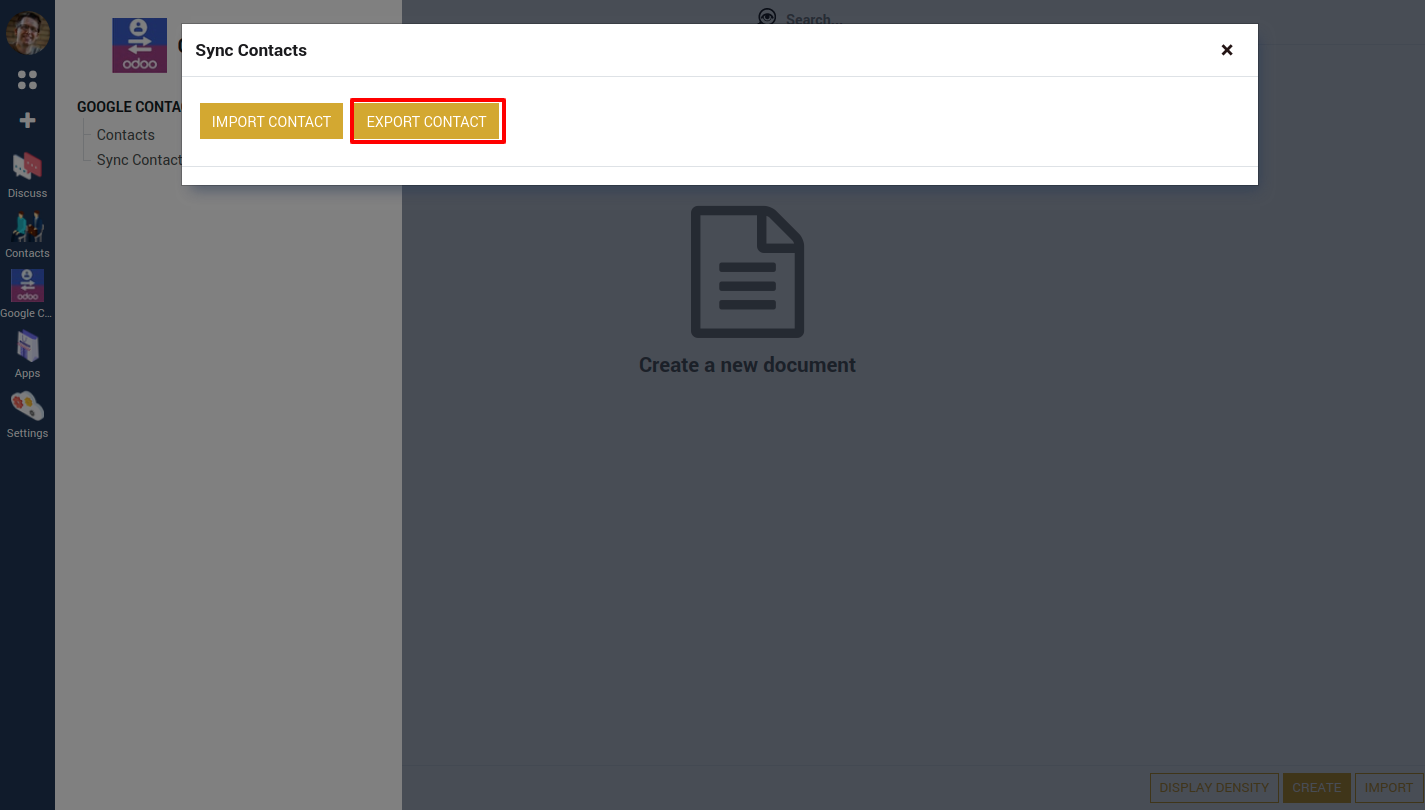 Odoo contacts are exported in related user's Google account successfully.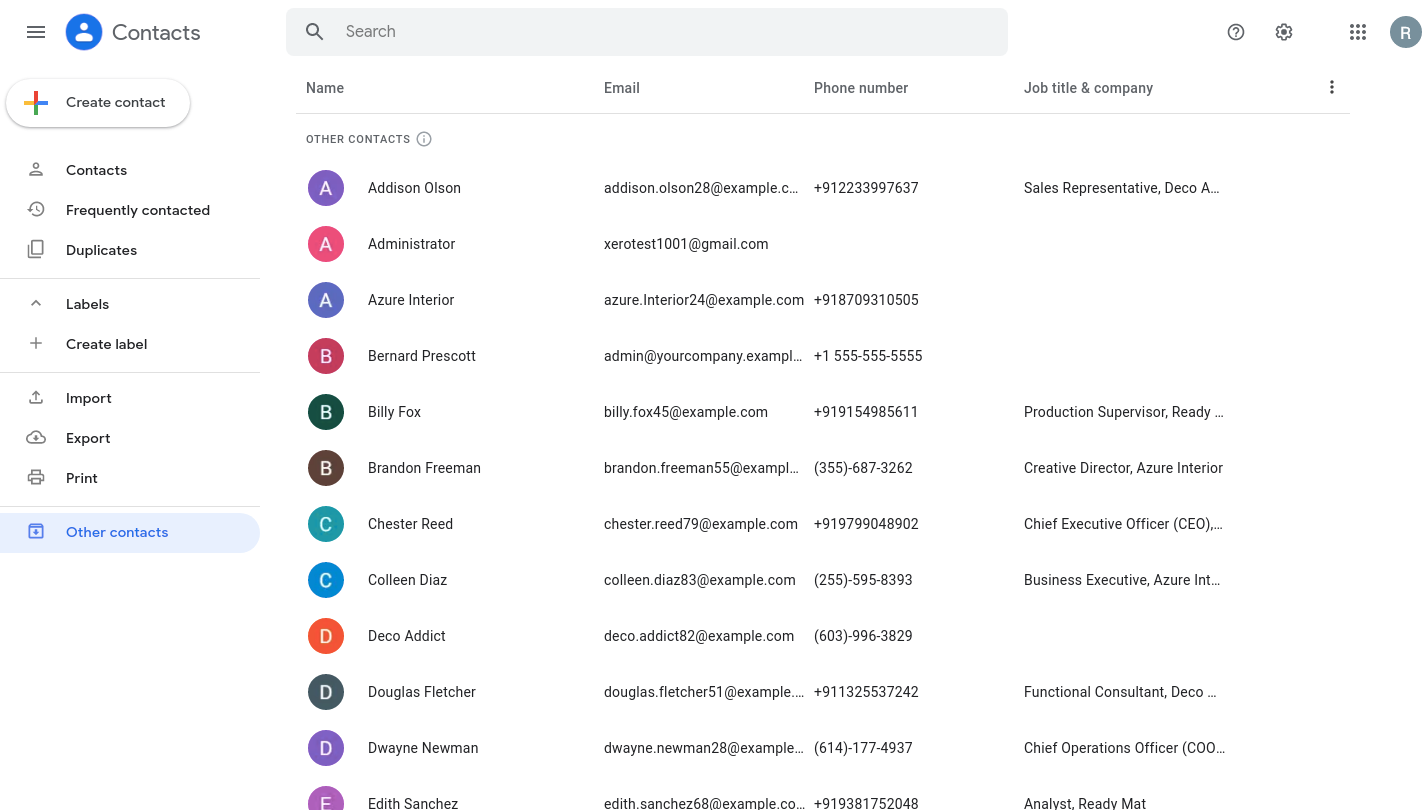 Import Contacts
Contacts in Google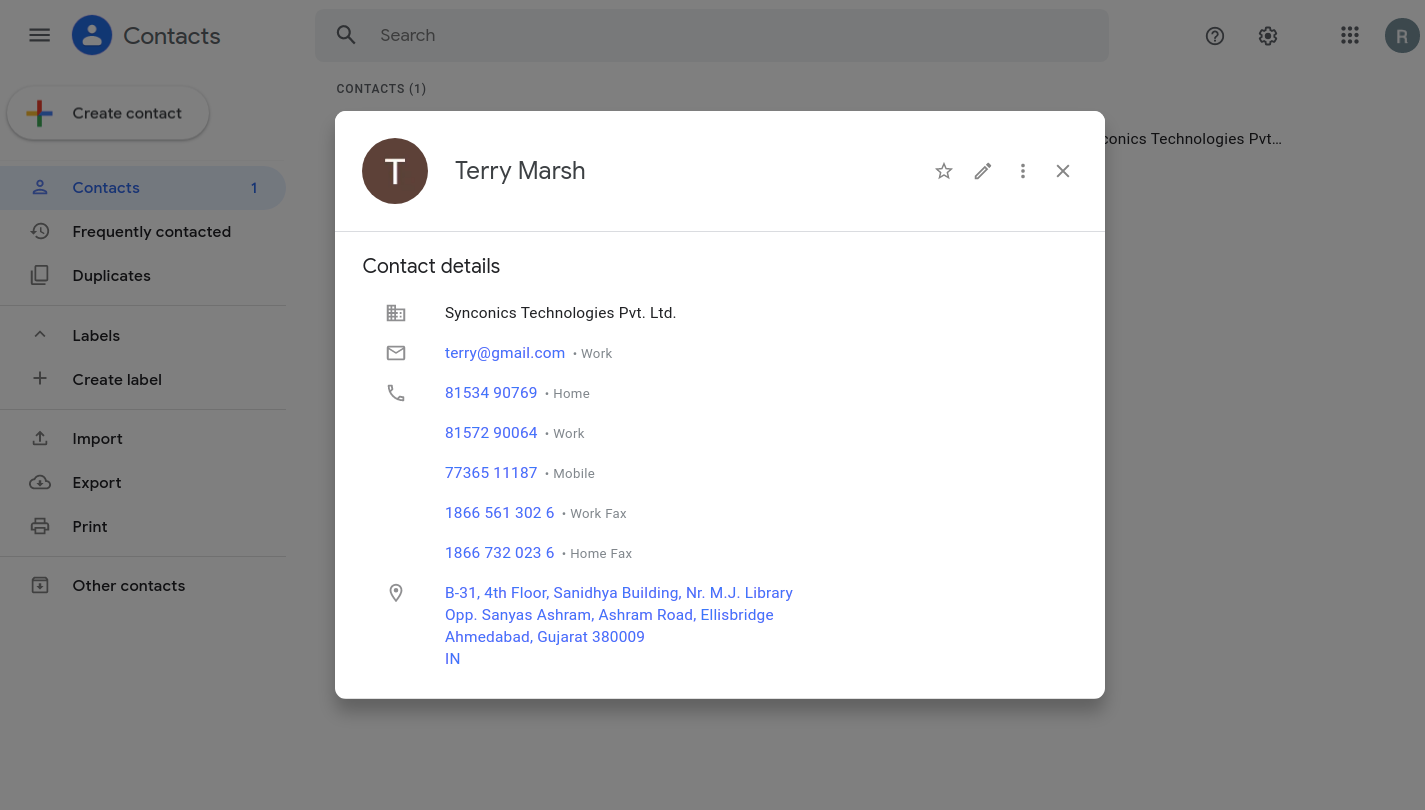 Go to Google Contact -> Sync Contacts and click 'Import Contact' button.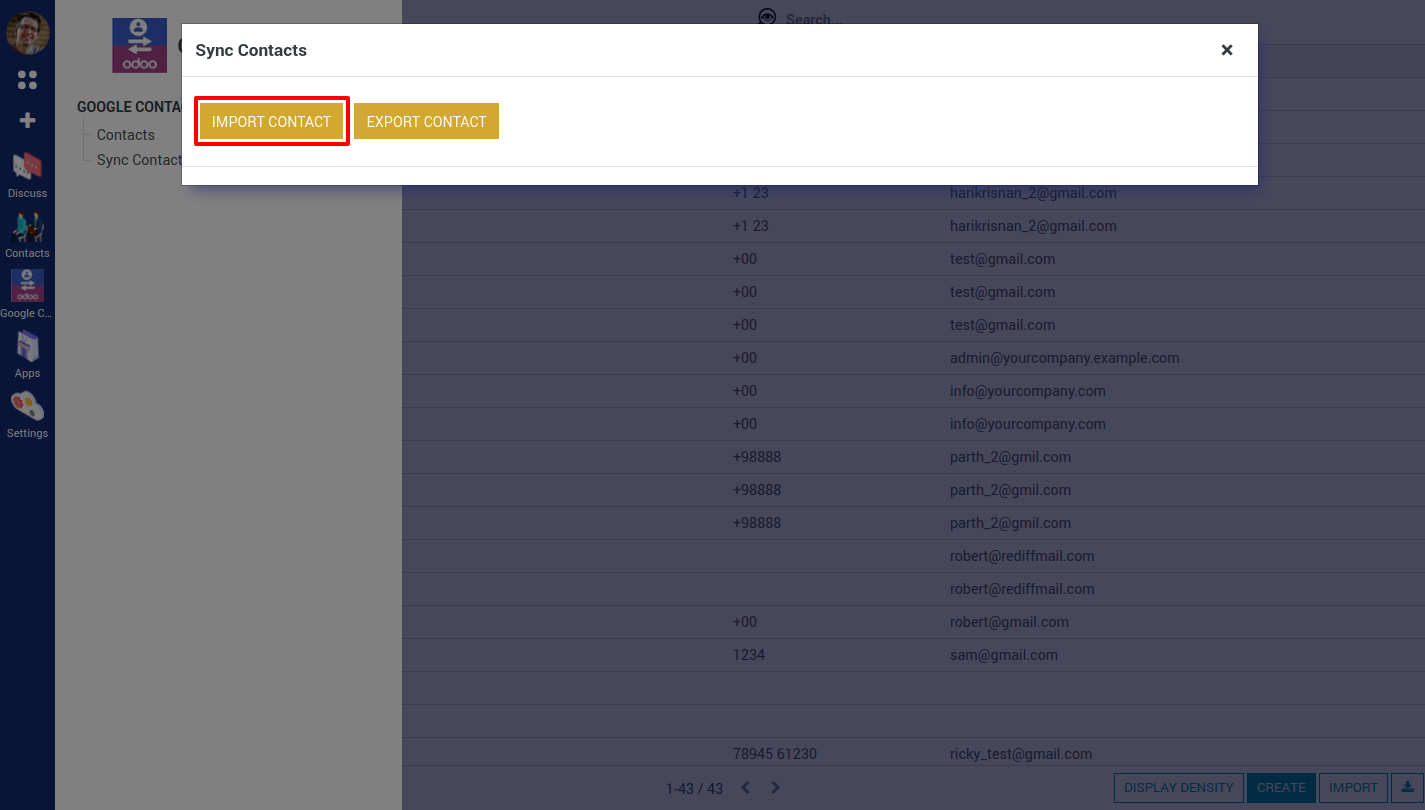 Imported contact in Odoo
 Scheduler Action
From Odoo to Google 'Export Google Contacts' scheduler will run at configured interval time and will export all contacts to Google from Odoo automatically.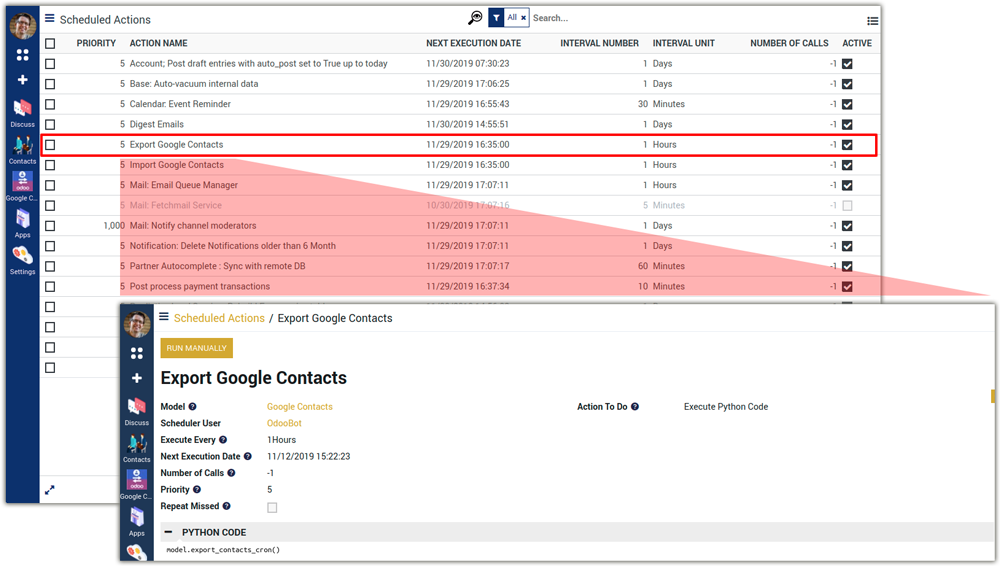 From Google to Odoo 'Import Google Contacts' scheduler will run at configured interval time and will import all contacts from Google to Odoo automatically.
Notes:

All the apps are to be purchased separately, for individual versions and individual edition.
One month free bug support period will be offered pertaining to any one server used, testing or live.
If an error appears in our app due to other custom modules installed in your system, we will charge for our efforts to resolve those errors.
Please refer the document for configuration. If you need our support for configuration, please request our paid support.
Please note that you are not allowed to distribute or resell this module after purchase.
This module is tested and working on Odoo vanilla with Ubuntu OS.
Support services will be provided from Monday to Friday, 10:30 AM to 7:30 PM IST (Indian Standard Time).
---
This is a preview of the recently viewed products by the user.
Once the user has seen at least one product this snippet will be visible.
Recently viewed Apps