Repair Service - Ticket Escalation
App Description Page
Repair Service - Ticket Escalation
In ticket workflows escalation of issues is a common procedure, wherein the ticket is escalated from one responsible person to a higher responsible person or from one team to another team with different skill sets, language competencies or regional responsibilities.
Ticket escalation helps to identify tickets that require special attention and route them to the appropriate person or team. Some critical issues, have to be escalated to senior management for efficient grievance redressal. Monitoring of ticket resolution is essential for quality maintenance and consumer satisfaction.
For that different teams/groups can be defined, e.g. marketing team, technical team, service team. Each team can have different level of customer support. The groups can be added and changed easily. The team/group leader can review the ticket and assign it to concern team member, if the ticket remains unanswered then it can be escalated to parent team.
Key Features
 Easy escalation of ticket to parent team if current user is not able to resolve ticket in time.                 

 On ticket escalation the parent team will be automatically identified.

 On ticket escalation automated email is send escalate team.
Ticket Views
Go to Helpdesk/All Tickets/Tickets.
Fill all necessary ticket information with team and responsible person.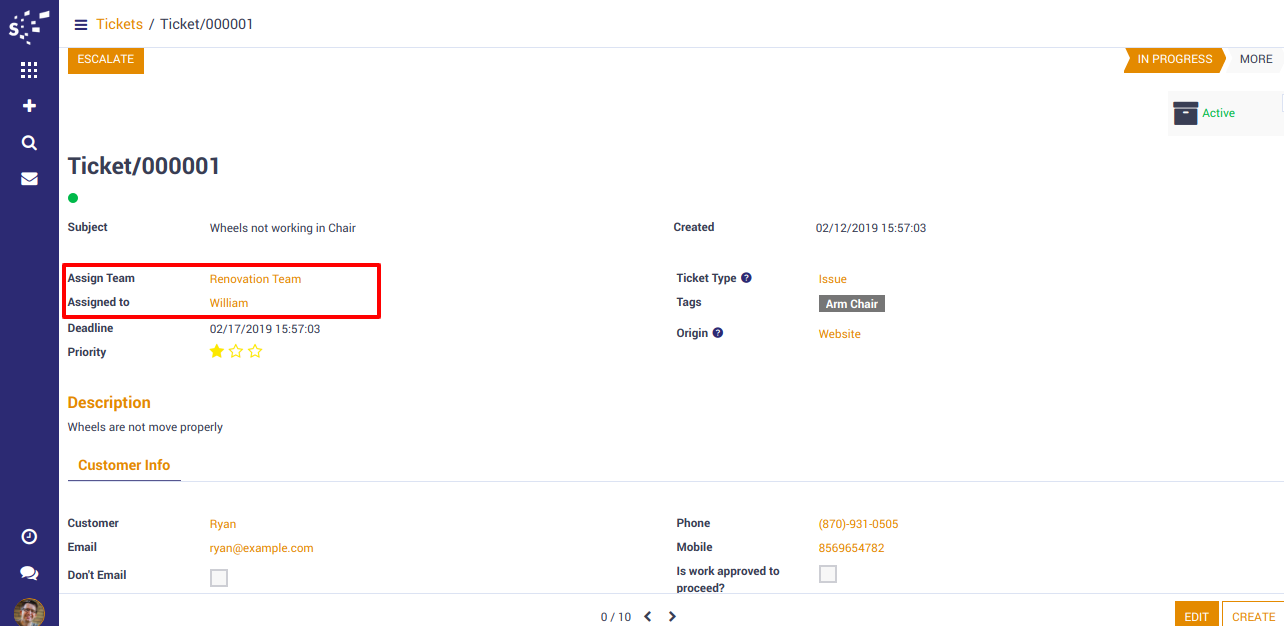 Before Escalation
"Renovation Team", if the responsible team member is unable to resolve a ticket, the ticket can be passed to parent team through "Escalate" button.
To escalate ticket to parent team, click on to Escalate Button.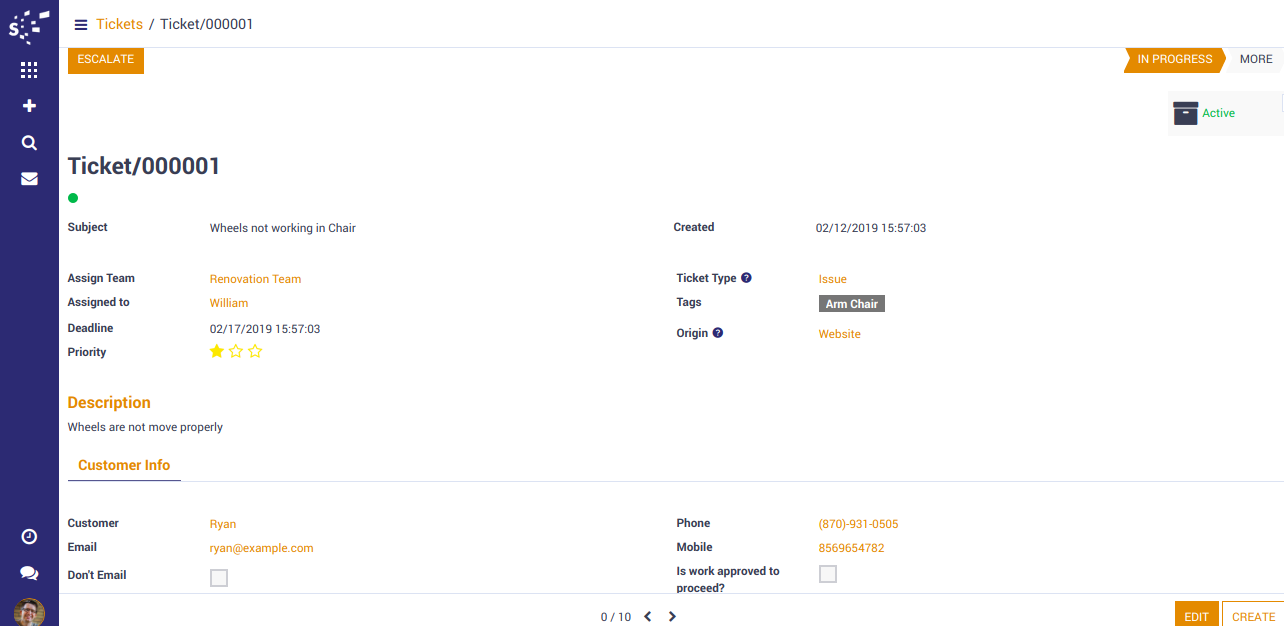 After Escalation
Once the ticket is escalated to parent team, user will receive mail about escalated ticket.
Ticket will be assign to parent team memberРђЎs will all details.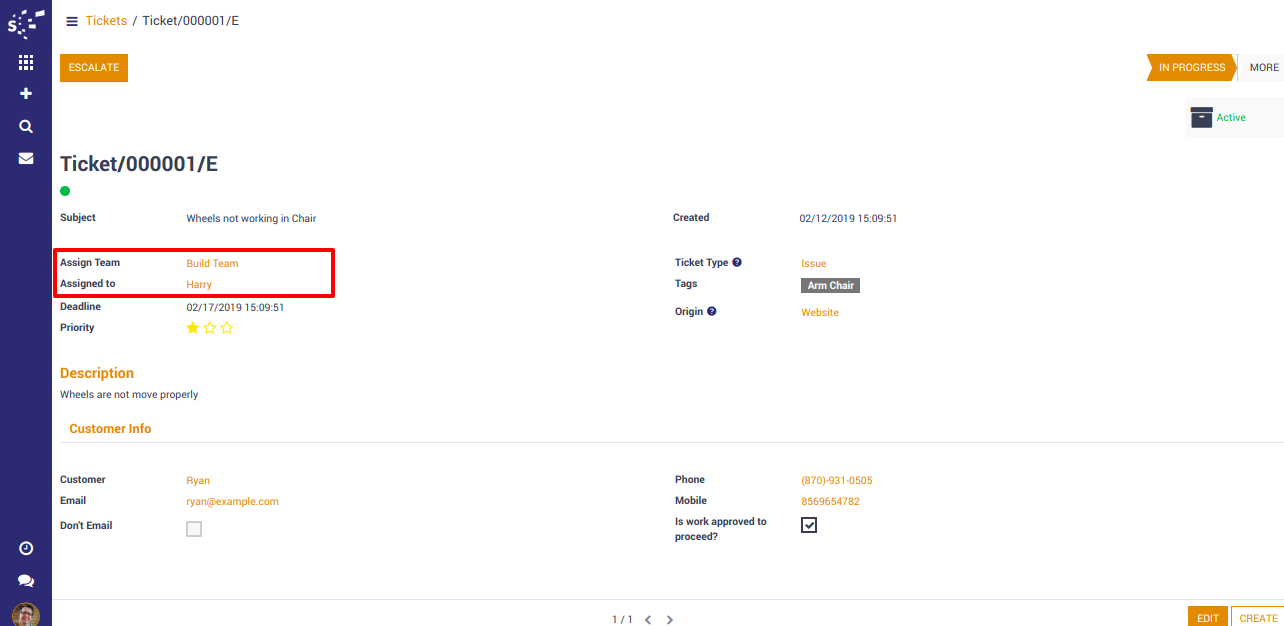 Notes:

All the apps are to be purchased separately, for individual versions and individual edition.
One month free bug support period will be offered pertaining to any one server used, testing or live.
If an error appears in our app due to other custom modules installed in your system, we will charge for our efforts to resolve those errors.
Please refer the document for configuration. If you need our support for configuration, please request our paid support.
Please note that you are not allowed to distribute or resell this module after purchase.
This module is tested and working on Odoo vanilla with Ubuntu OS.
Support services will be provided from Monday to Friday, 10:30 AM to 7:30 PM IST (Indian Standard Time).
---
This is a preview of the recently viewed products by the user.
Once the user has seen at least one product this snippet will be visible.
Recently viewed Apps