Repair Service - Ticket Rework
App Description Page
Repair Service - Ticket Rework
Rework tickets are the tickets on which the work is done and ticket is closed, but is re-opened for the certain reason or if the customer solution is not resolved.
With Ticket Rework module, a seperate ticket will be created from the original ticket for better tracking.
Key Features
 Ticket re-open for additional/pending/re-work.

 Rework ticket is easily identified by the ticket number with Suffix '/RE'.                 
Create Rework Ticket

Go to Helpdesk/All Tickets/Tickets.

To create a new ticket for rework, navigate to a resolved ticket view, click on the More button in the top-right corner and choose 'Rework' option.

When you select this option, a new ticket will be created from the original ticket with "Rework" added to the subject. You will also see a pop-up that will allow you to write rework reason/description on the ticket.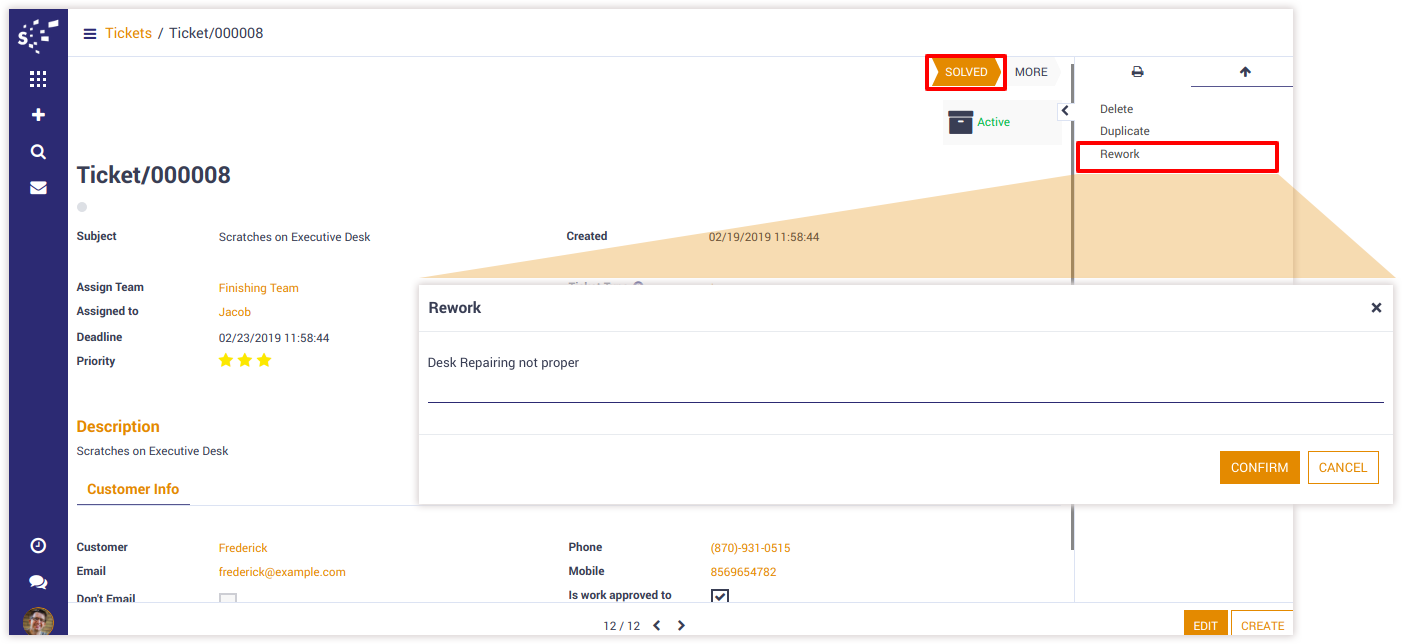 Rework Ticket View
New ticket for rework is created with ticket number '/RE' and 'Rework' will be added to the subject. The rework description will be linked with the origin ticket and the previous ticket description will be added to the new rework ticket.
The original ticket can be accesed through 'Original Ticket' button in the ticket view provided on the top-right corner.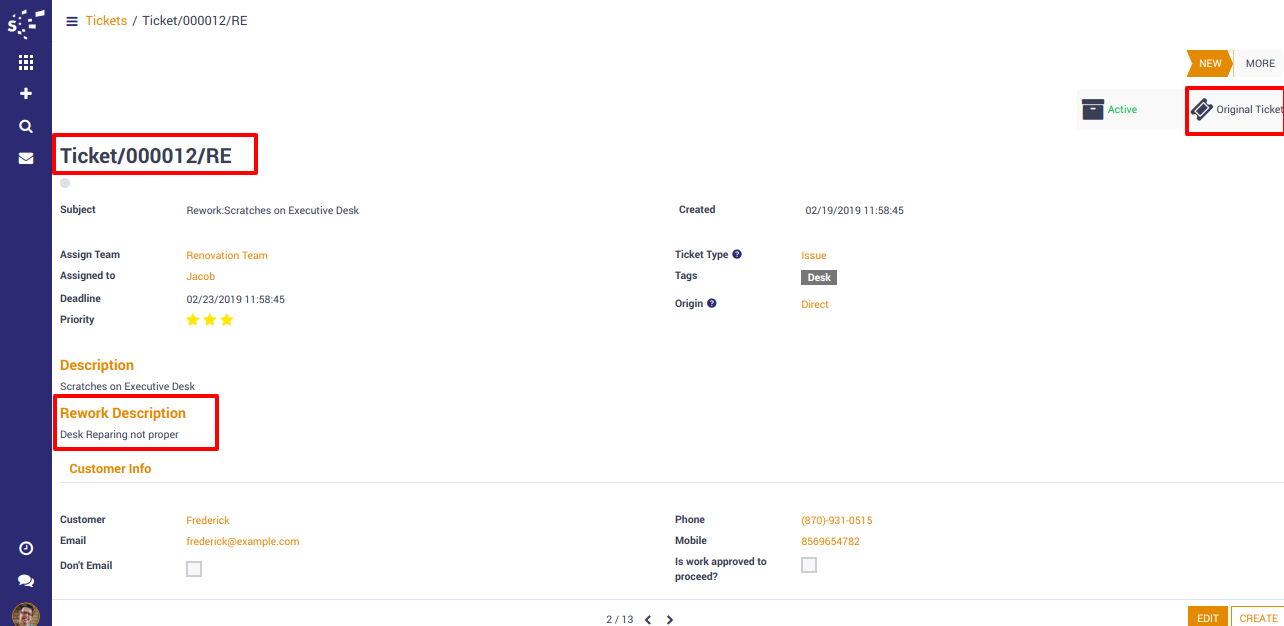 Notes:

All the apps are to be purchased separately, for individual versions and individual edition.
One month free bug support period will be offered pertaining to any one server used, testing or live.
If an error appears in our app due to other custom modules installed in your system, we will charge for our efforts to resolve those errors.
Please refer the document for configuration. If you need our support for configuration, please request our paid support.
Please note that you are not allowed to distribute or resell this module after purchase.
This module is tested and working on Odoo vanilla with Ubuntu OS.
Support services will be provided from Monday to Friday, 10:30 AM to 7:30 PM IST (Indian Standard Time).
---
This is a preview of the recently viewed products by the user.
Once the user has seen at least one product this snippet will be visible.
Recently viewed Apps