Vendor Portal (Portal Purchase)
App Description Page
Vendor Portal
Portal Vendor allows the portal user to perform all operation related to purchase order and shiping order from the portal side. Portal Vendor is provided uniquely designed to allow the portal users to do all of purchase order and shiping order operation like backend user. it also provides a list view for purchase order,shiping order,Vendor bill and packages requests with the different group by and sort by.
Key Features
Once your purchase team create RFQ from purchase tendor (agreement/requisition) to your vendor then vendor can see that purchase tendor on website portal.
Portal vendor provid portal side vendor to manage record based on backend side configuration.
Once selected, a purchase order can be created directly through the vendor portal and mail sent to the selected vendor.
Portal side vendor easily update price and quantity of product from portal side.
Portal vendor provide internal communication functionality for portal user.
Online confirmation of purchase quotation through vendor portal.
Vendor acceptance with e-signature functionality.
Easy to download digitally signed quotation in PDF format.
Vendor rejection with comments/reason.
Portal side vendor also able to print delivery details and purchase operation detail.
Portal side vendor manage packages from website side and also able to perform "put in pack" operation.
vendor manage track purchase bills and also see counting on purchase order in smart button.
See the vendor quote in separate Vendor Menu, track your vendors, Notify vendor via automatic email notification
Vendors can manage their purchase orders from their portal, Qoute RFQs, Check the status of their send RFOs
Create Portal User.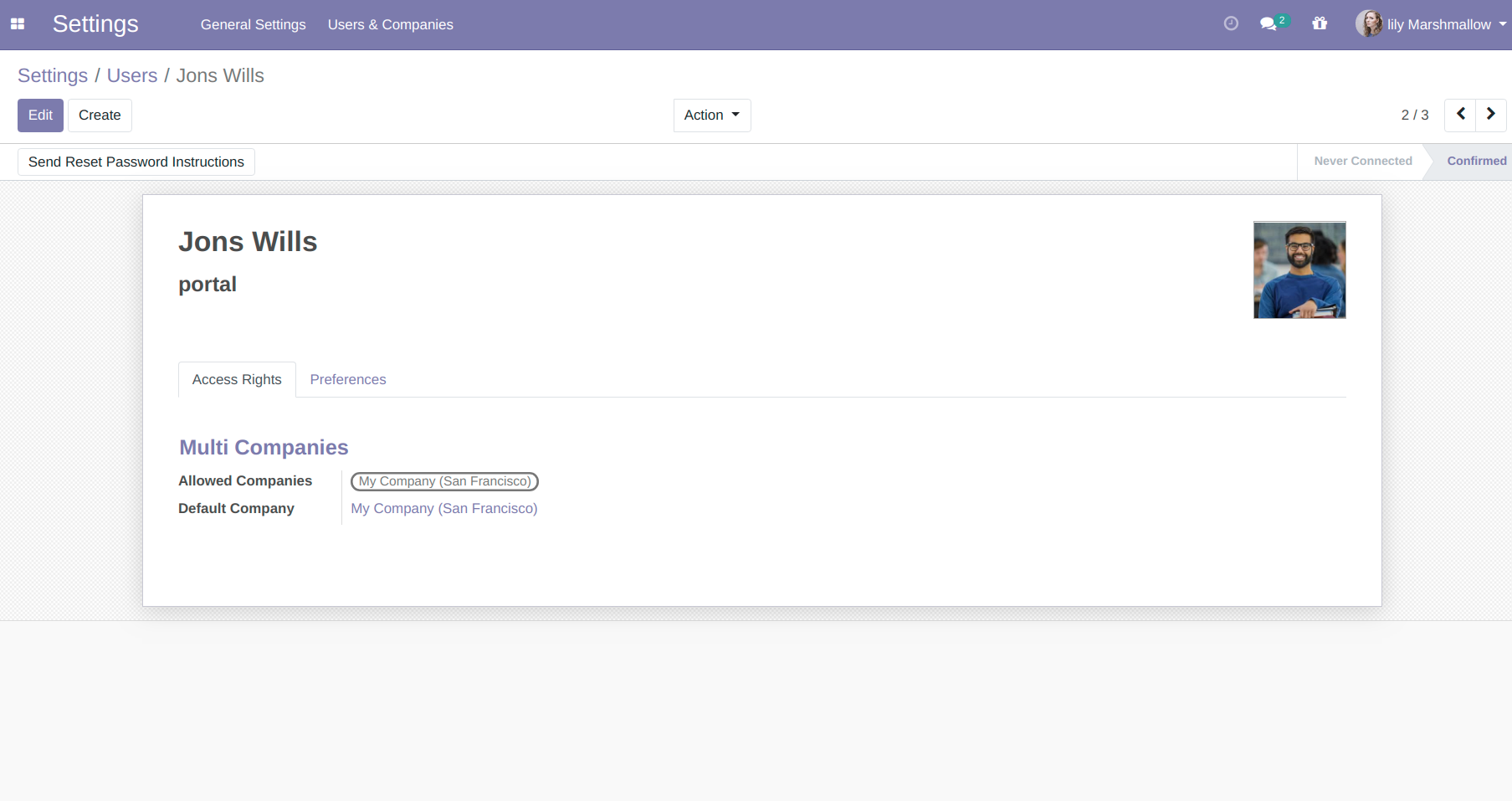 Create Purchase Quotation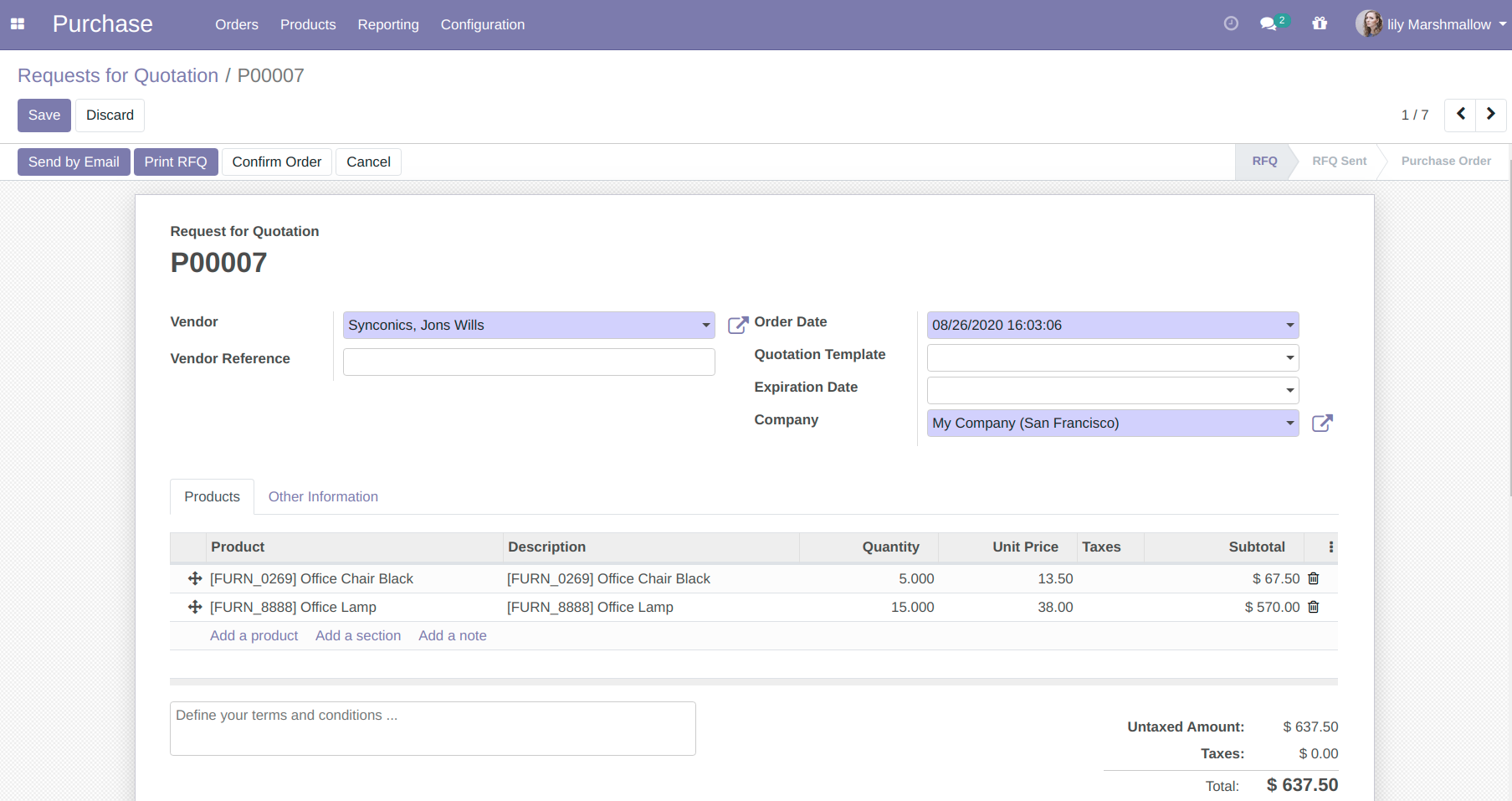 Send Mail To Related Vendor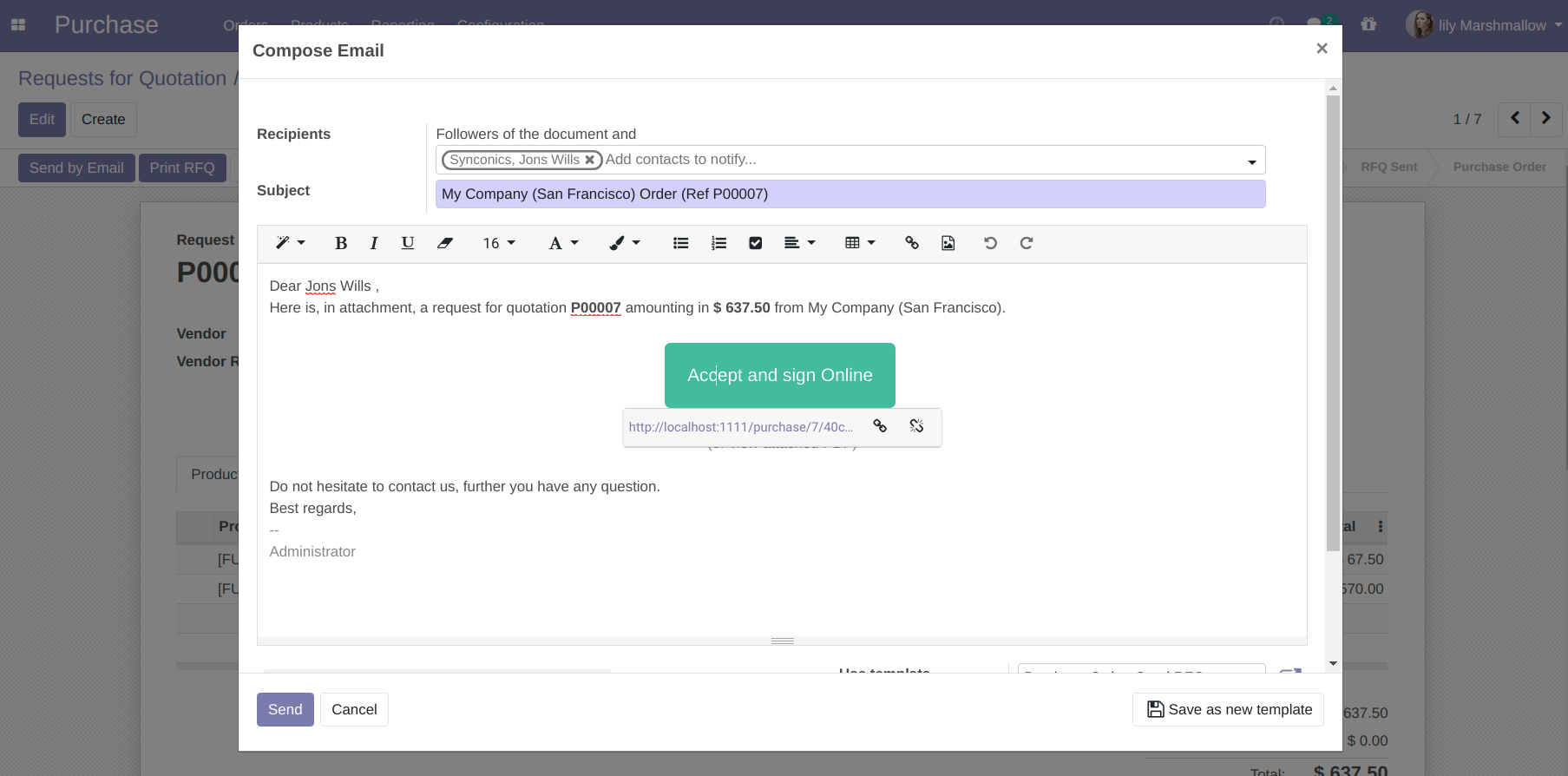 Open PO From Link Which Is Send By Email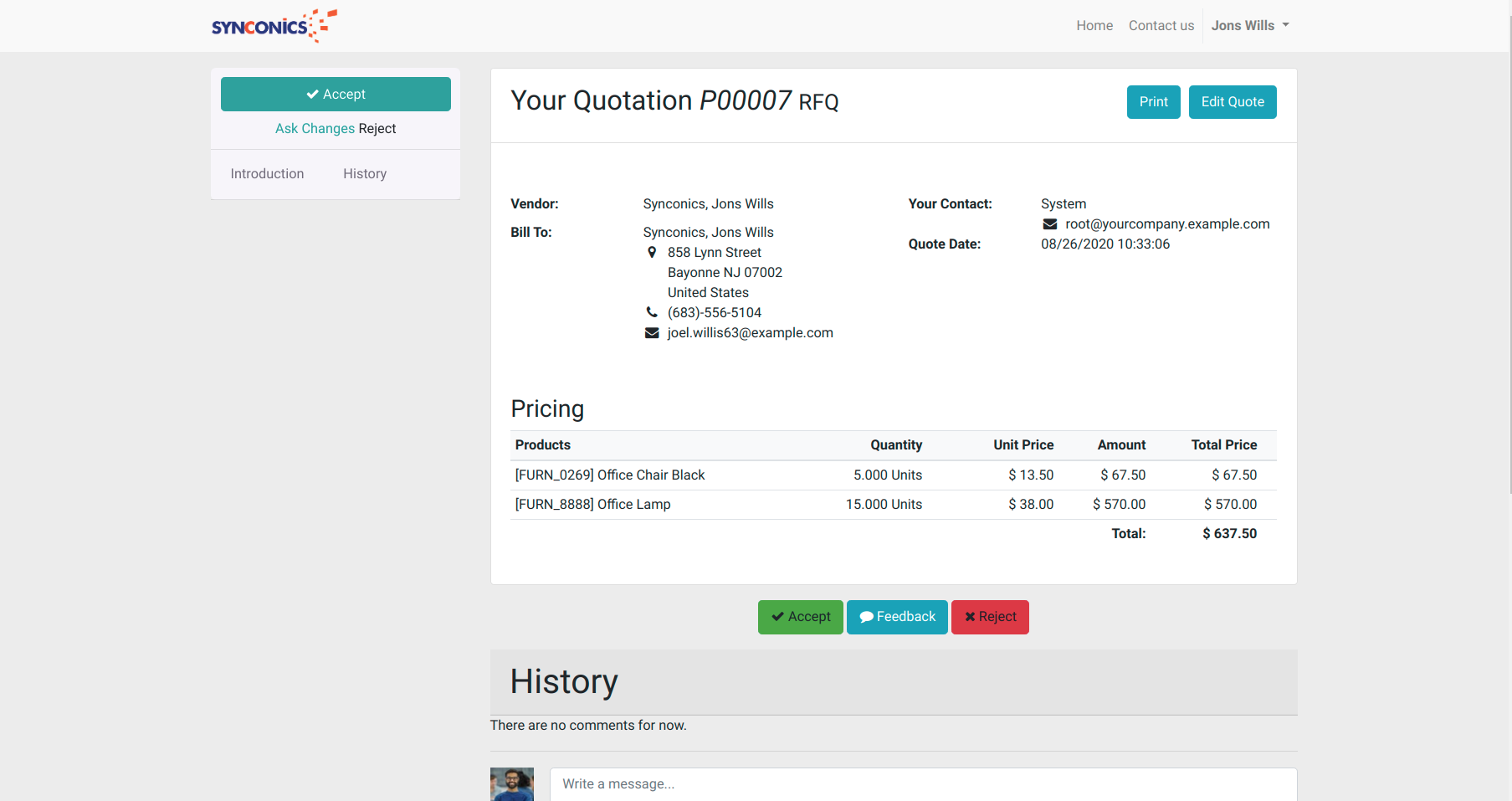 Purchase RFQ Access By My Account Menu From Portal

Purchase RFQ List View With Different Type Sort By From Portal

Purchase RFQ Form View With Editable Mode From Portal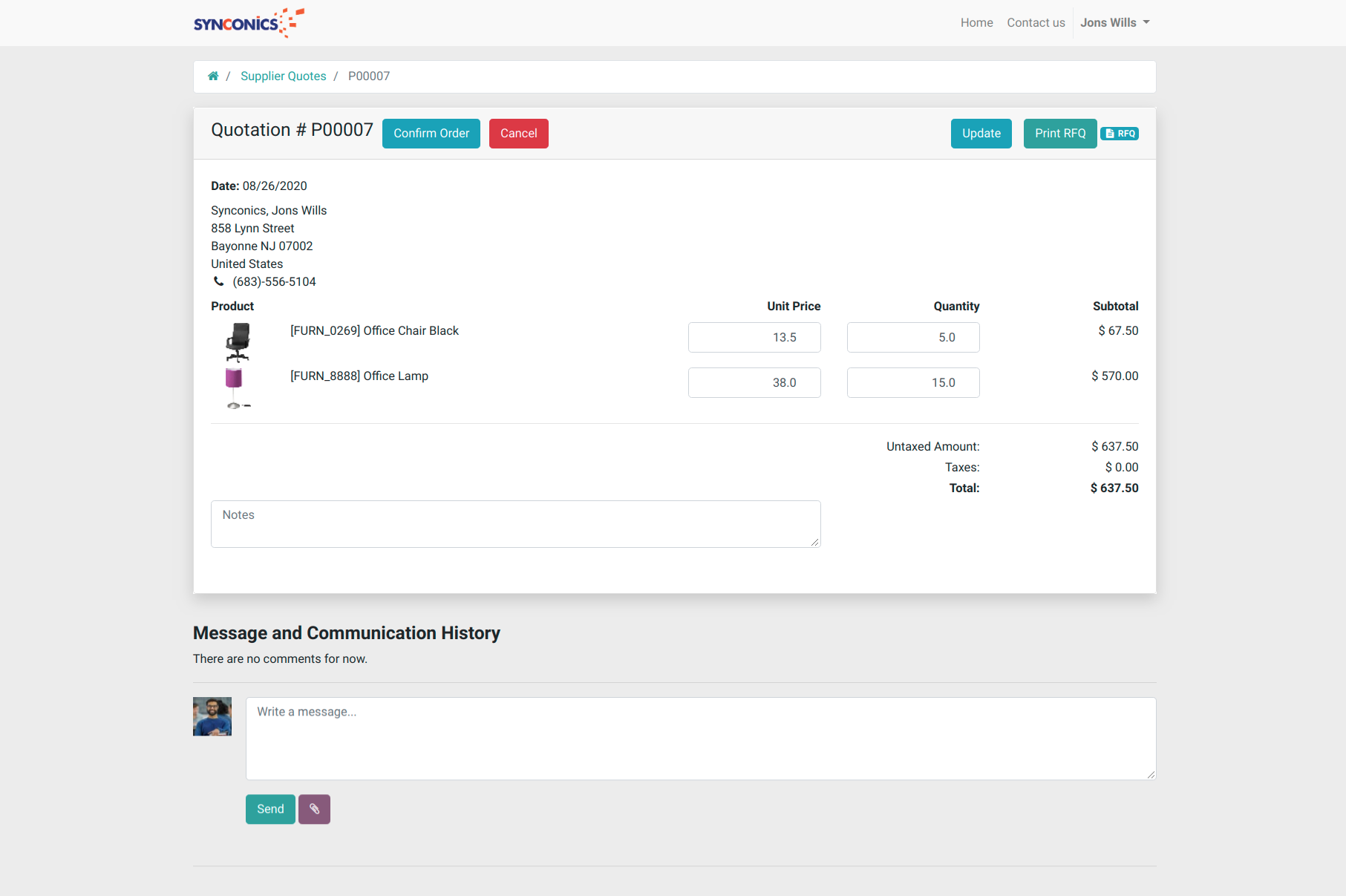 Purchase Order Menu From Portal Side

Purchase Order List View From Portal Side

Purchase Order Form With Shiping Icon You Can Easily Track Shiping From Portal Side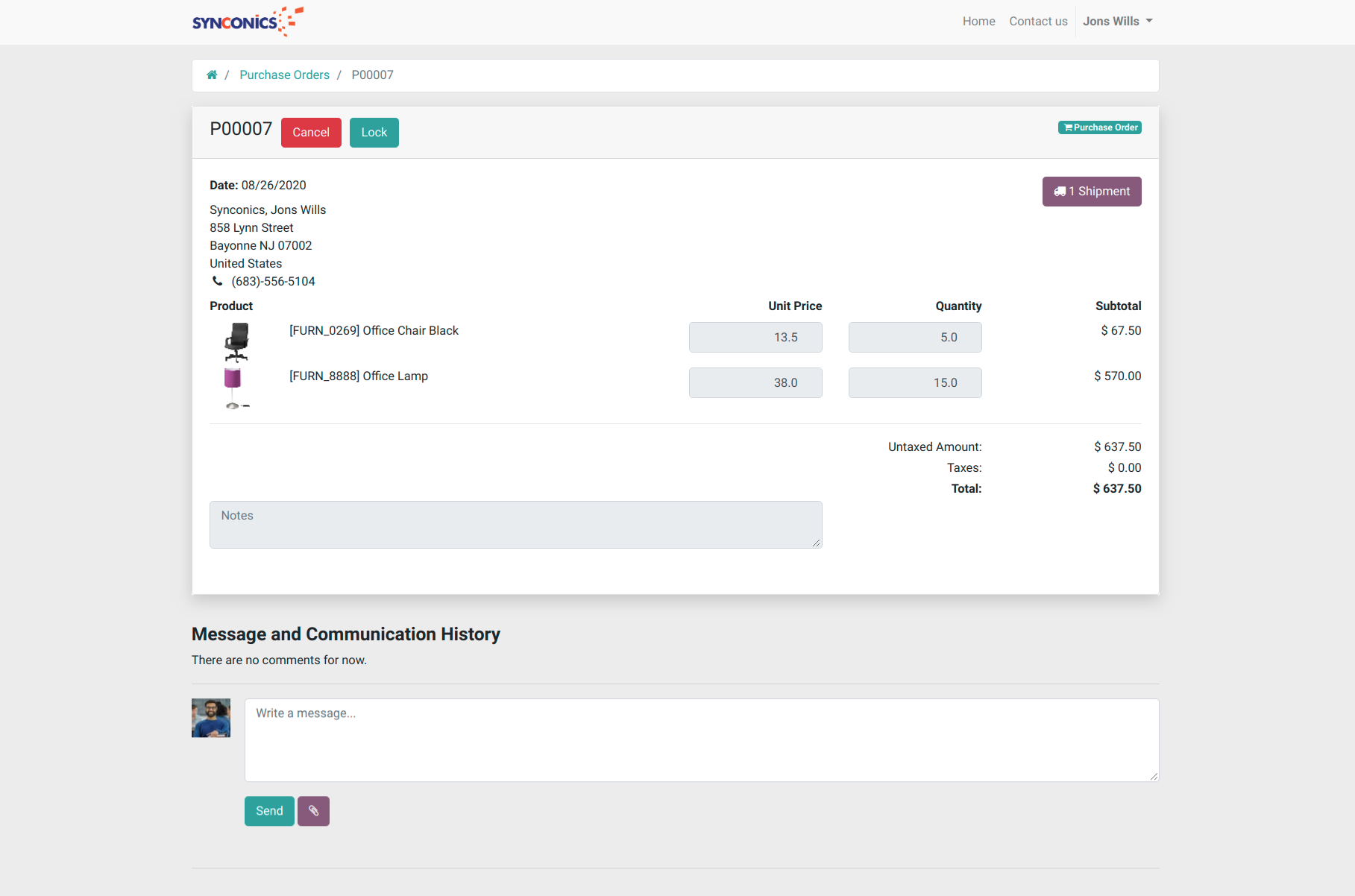 Shiping Order Menu In My Account.

Shiping Order List View With Different Filter.

Shiping Order Form View With Editable Mode From Portal Side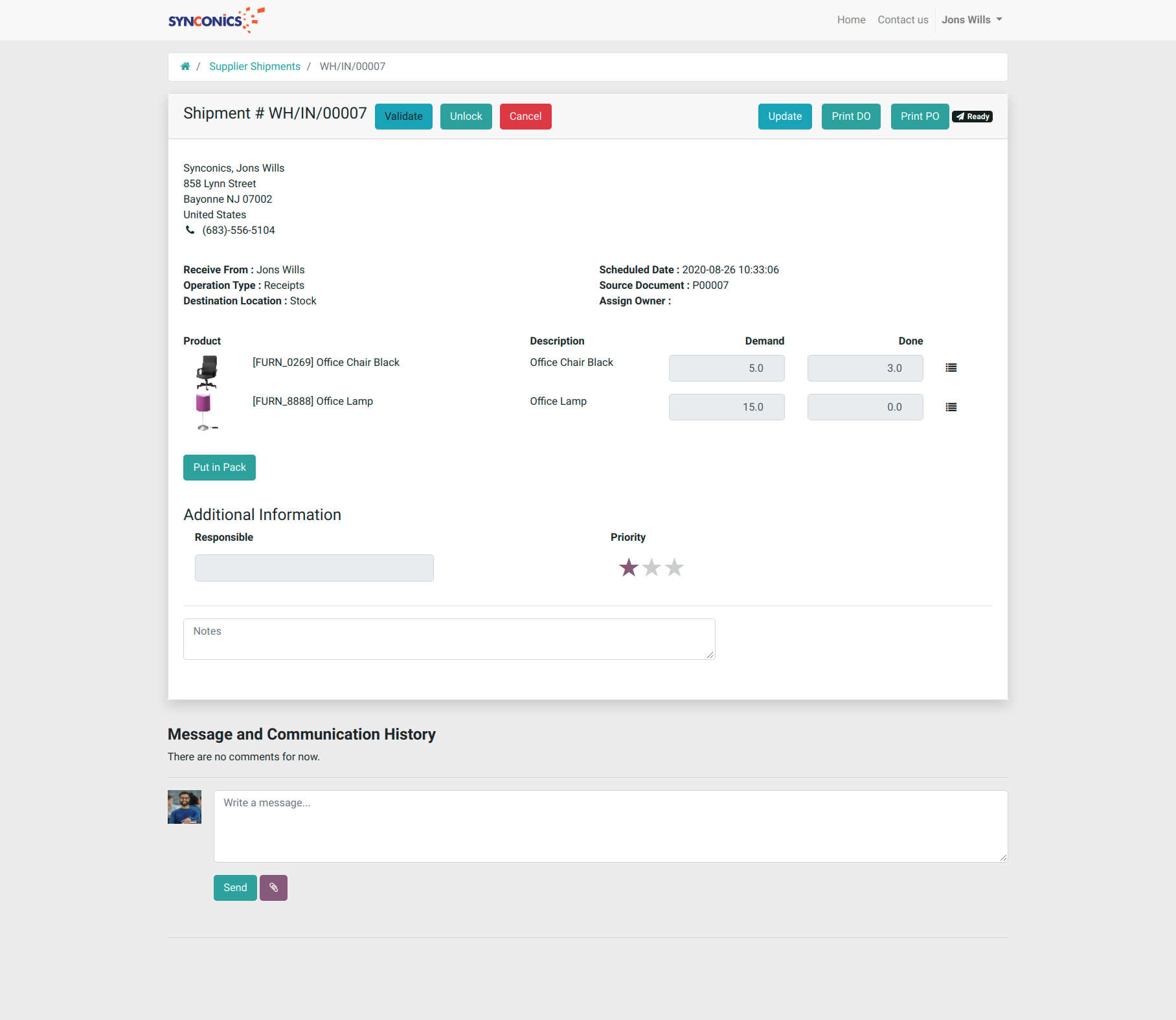 Detail Operations For Make Done Quanties of Products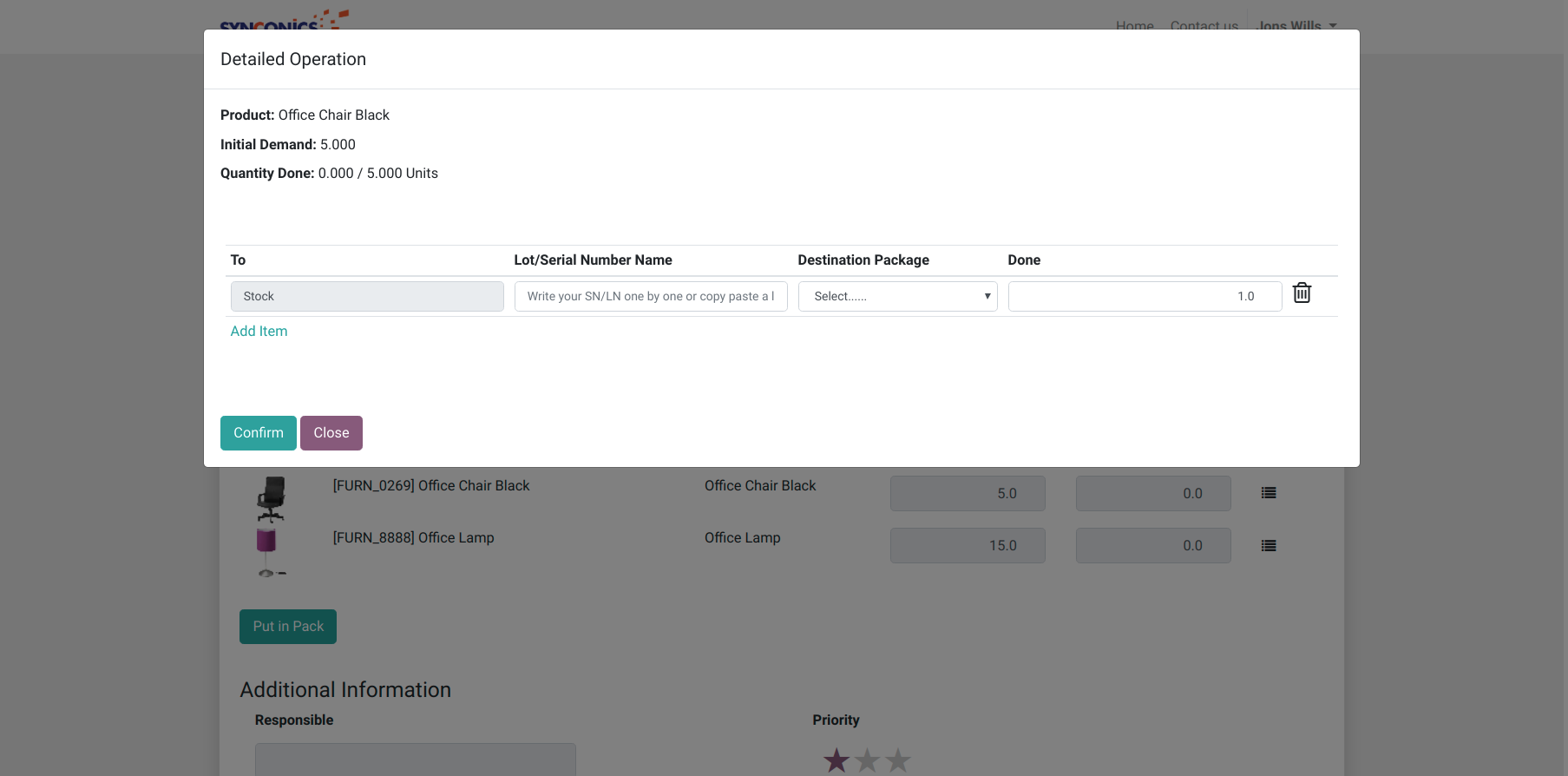 Vendor Can Perform "Put in Pack" Operation From Portal Side And Vendor Track Packages From Shiping Order Smart Button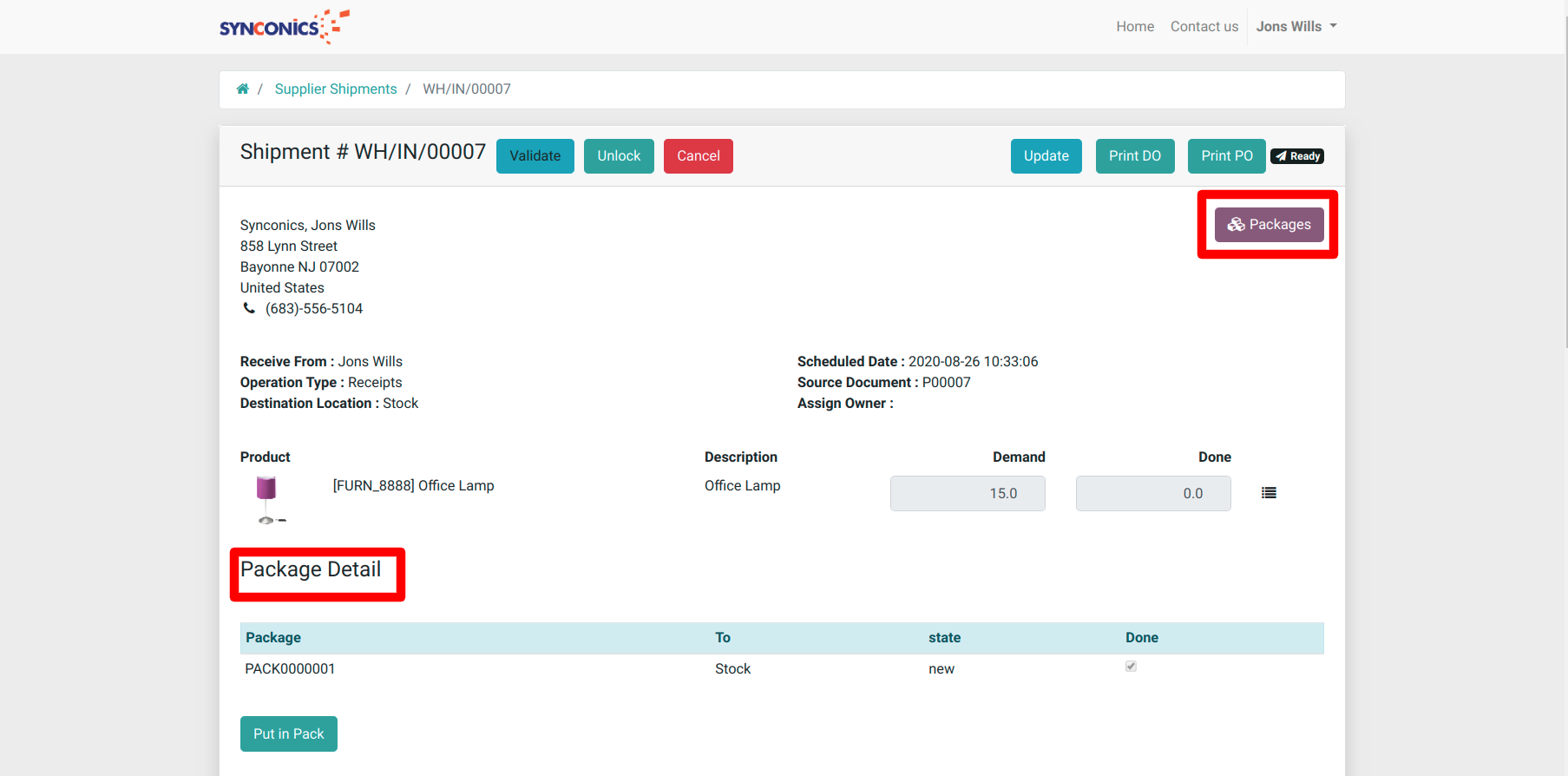 Packages List View

Packages Form View With Print Barcode Button

Vendor Validate Shiping Based On Detail Operations From Portal Side.
Purchase Order Bill Show On PO If Bill Is Created.
Remaining Products Are Transfer Into Back Order Based On Vendor Selection.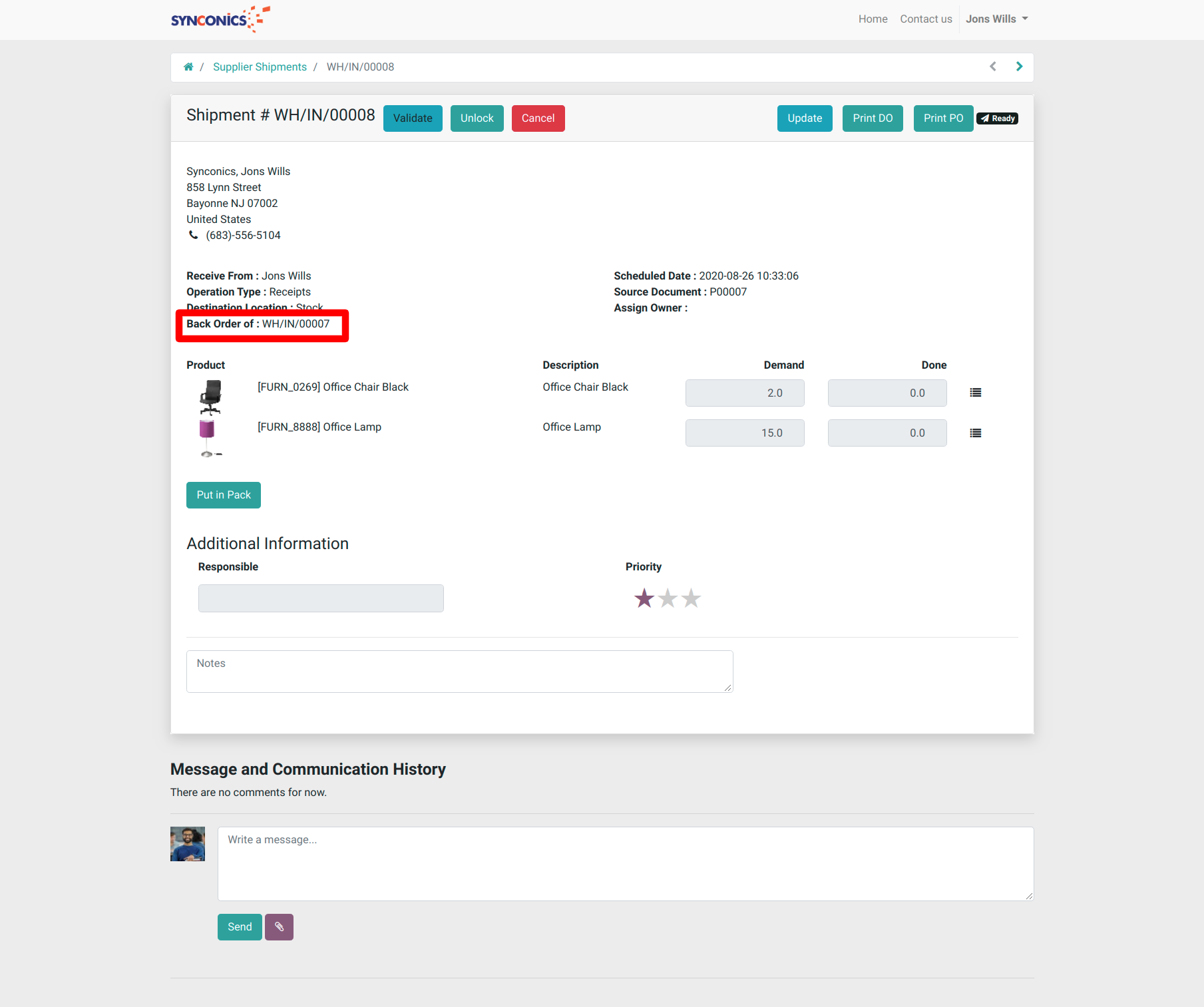 Notes:

All the apps are to be purchased separately, for individual versions and individual edition.
One month free bug support period will be offered pertaining to any one server used, testing or live.
If an error appears in our app due to other custom modules installed in your system, we will charge for our efforts to resolve those errors.
Please refer the document for configuration. If you need our support for configuration, please request our paid support.
Please note that you are not allowed to distribute or resell this module after purchase.
This module is tested and working on Odoo vanilla with Ubuntu OS.
Support services will be provided from Monday to Friday, 10:30 AM to 7:30 PM IST (Indian Standard Time).
---
This is a preview of the recently viewed products by the user.
Once the user has seen at least one product this snippet will be visible.
Recently viewed Apps