Document Management System for Portal Users
App Description Page
Document Management System for Portal Users
Document Management System (DMS) is an effective way to track, manage and store documents that helps a business to mitigate risk of document loss or tampering. File Management system/record management system facilitates a company in the process of document management.
It is a powerful web based document management system that enables you to keep and manage all of your files safely and efficiently, centralising your documents, allowing you to access and share them anytime. User have rights for the upload, delete, download and share Documents.
Key Features
Here portal users can do following things.
Hierarchy of Folder

1 Level Hierarchy of Tags

Documents upload functionality - manually and drag & drop

Can upload URL

Can download documents

Can Archive Documents

Manage Logs and historical data

Compact icons

Can able to Write Comment with Documents

Manage folders as per user rights

Share Folders from one user to another user

Can restrict sharing child folder only not share with parent hierarchy folders

Enter multiple email addresses while sharing folder using Comma(,) separation

Meaningful Warning messages

Easy to use
Compact Icons
For better user experience compact icons are used. This highlighted icons can be used for several Operations like Download, Archive and Comment as well.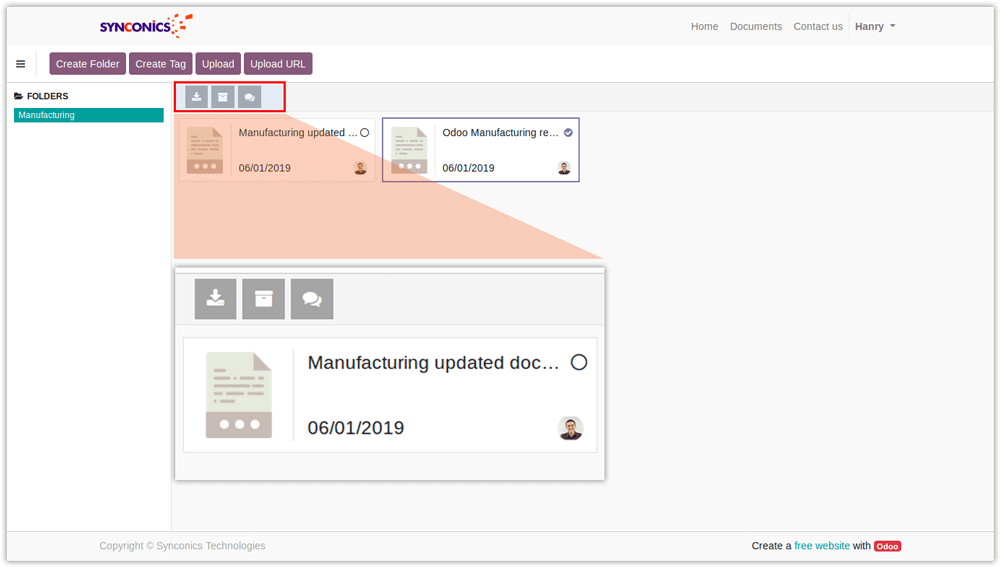 Create Folder
Portal users have rights to create new folder with parent child functionality and maintain hierarchy for folders.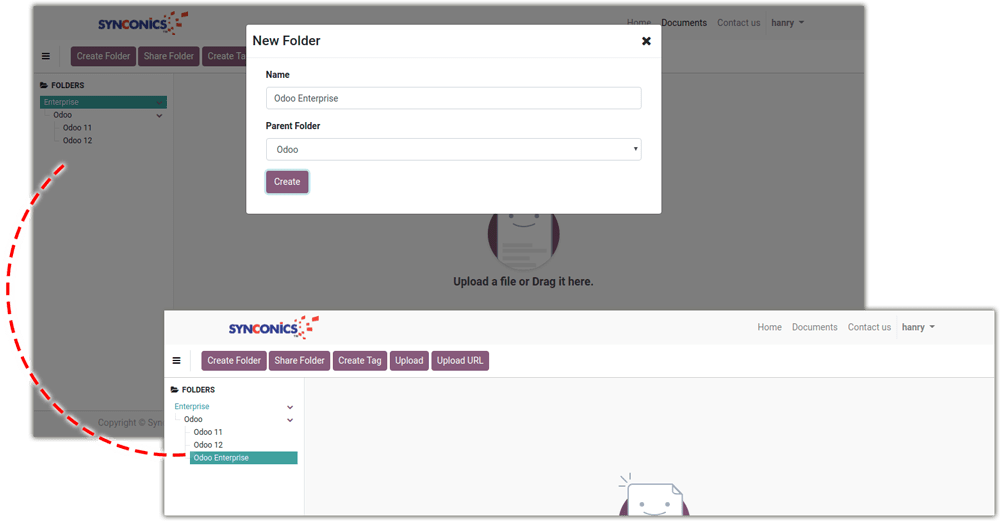 Share Folder
Users are able to share folder with another internal/portal users.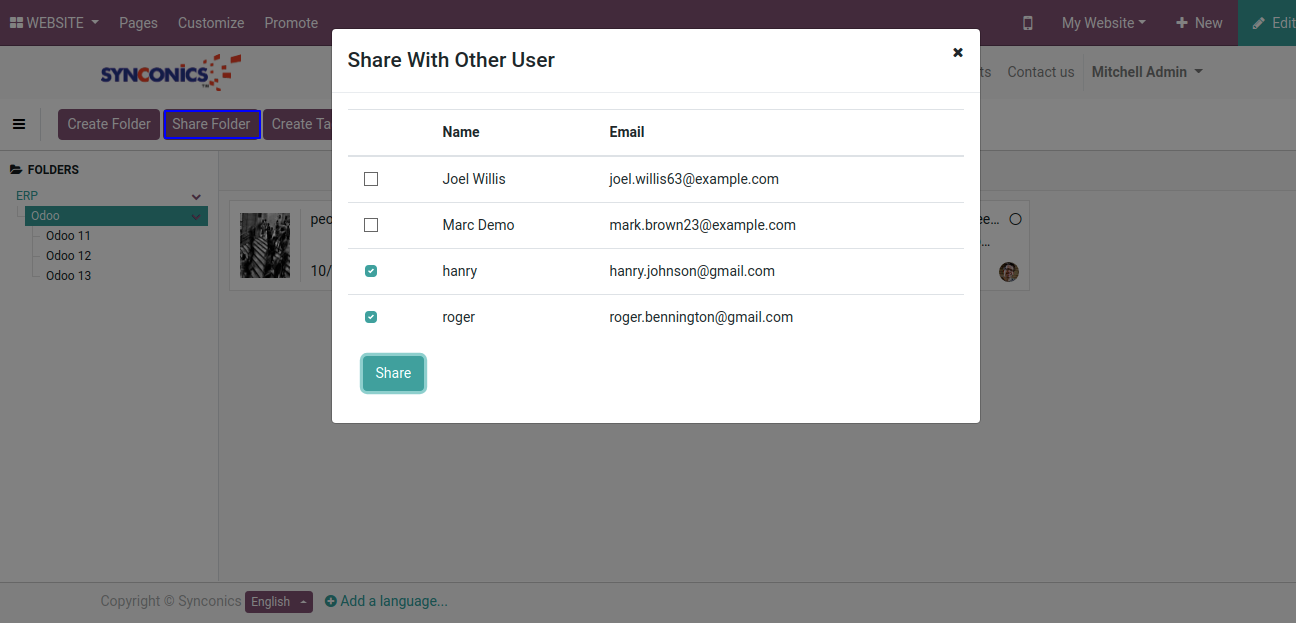 Portal users are able to share folder with Internal users or other Portal users using Email address, if want to share folder with multiple portal users then use comma(,) separation between 2 email addresses.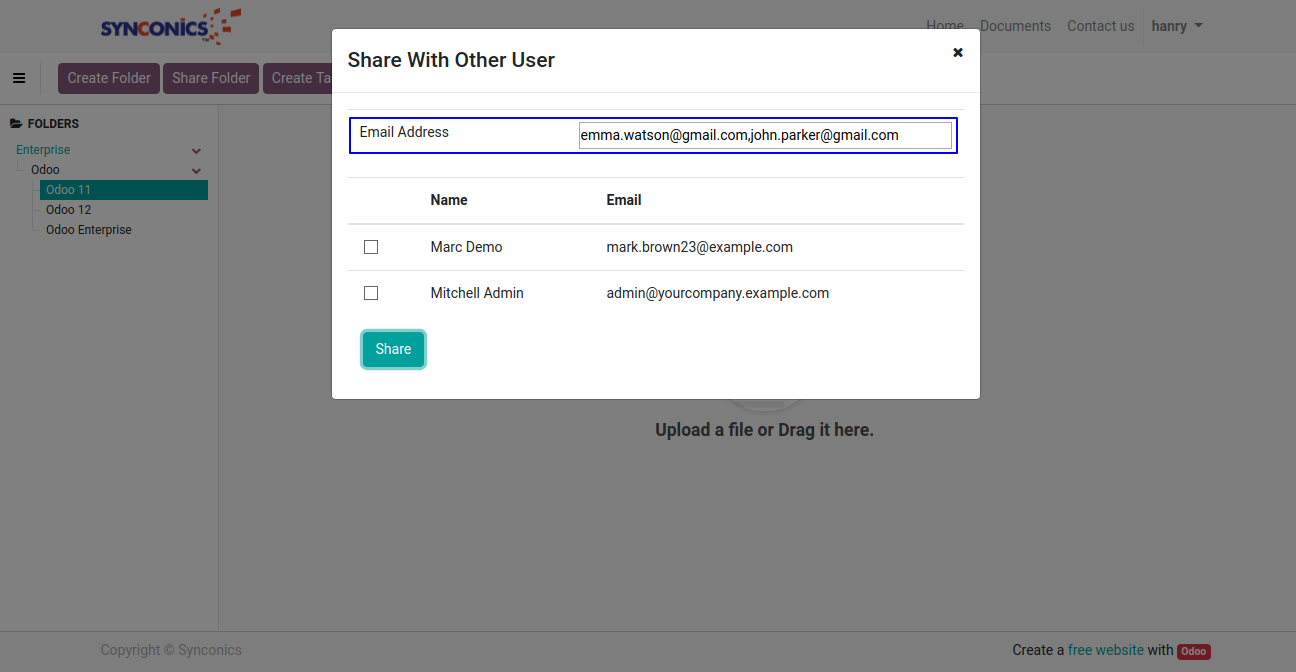 After sharing folders respected portal user will be able to see shared folders by their login.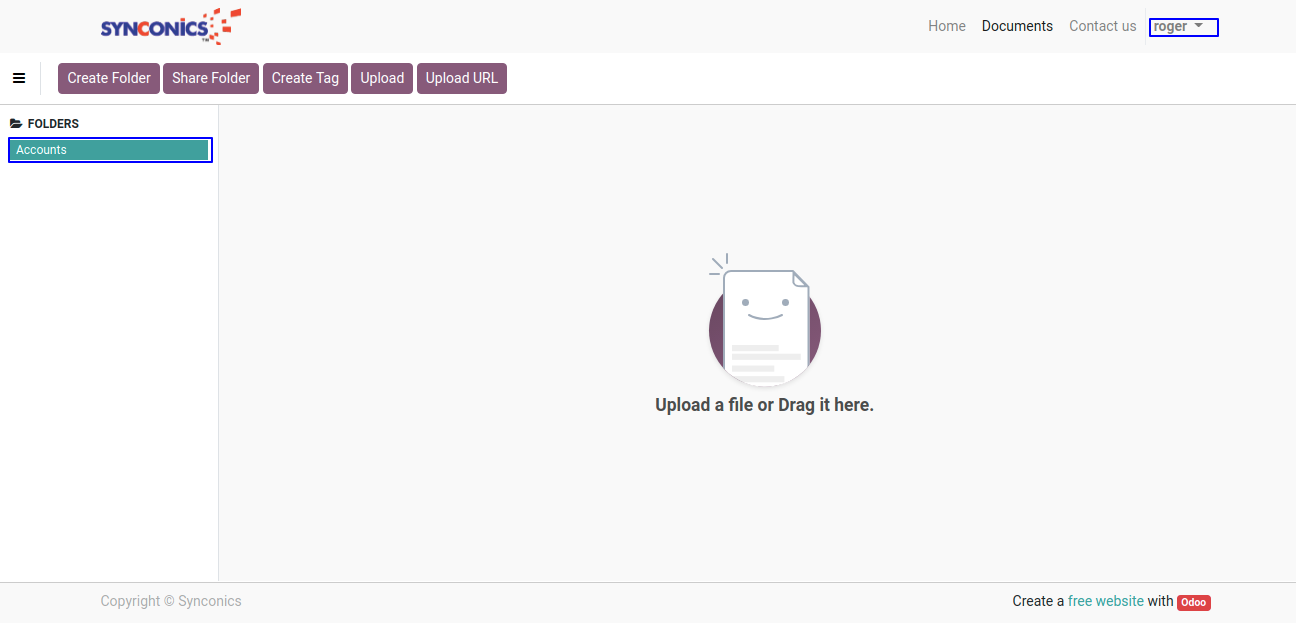 Create Tag
Portal users are able to create a new tag to categorize folders and bifurcate by tags. Also maintain hirarchy by parent child functionality.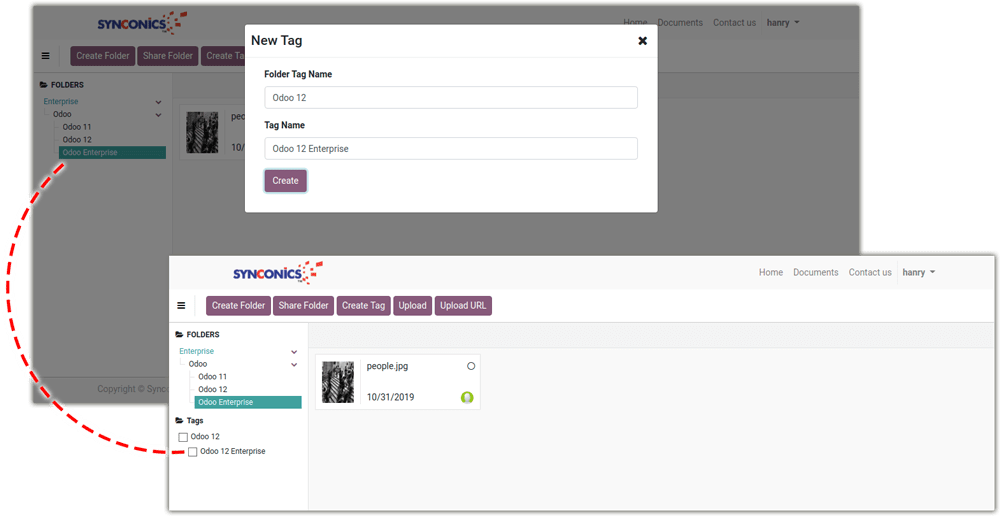 Upload Document
Users are able to upload new Media, text, document or other file formats, also use drag & drop features to upload document on specific folder.
Select Destination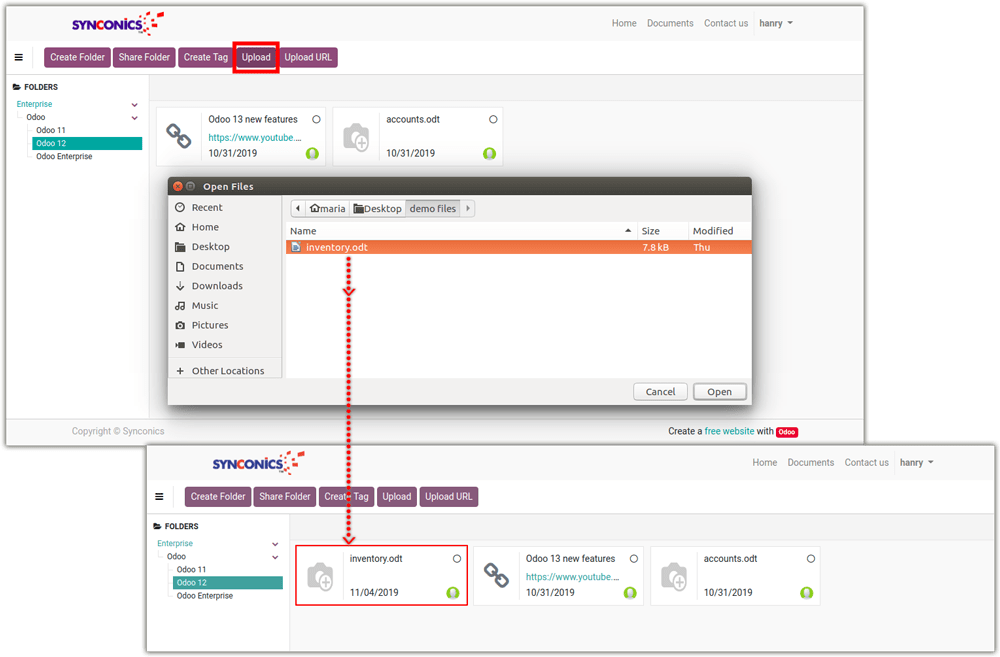 Drag and Drop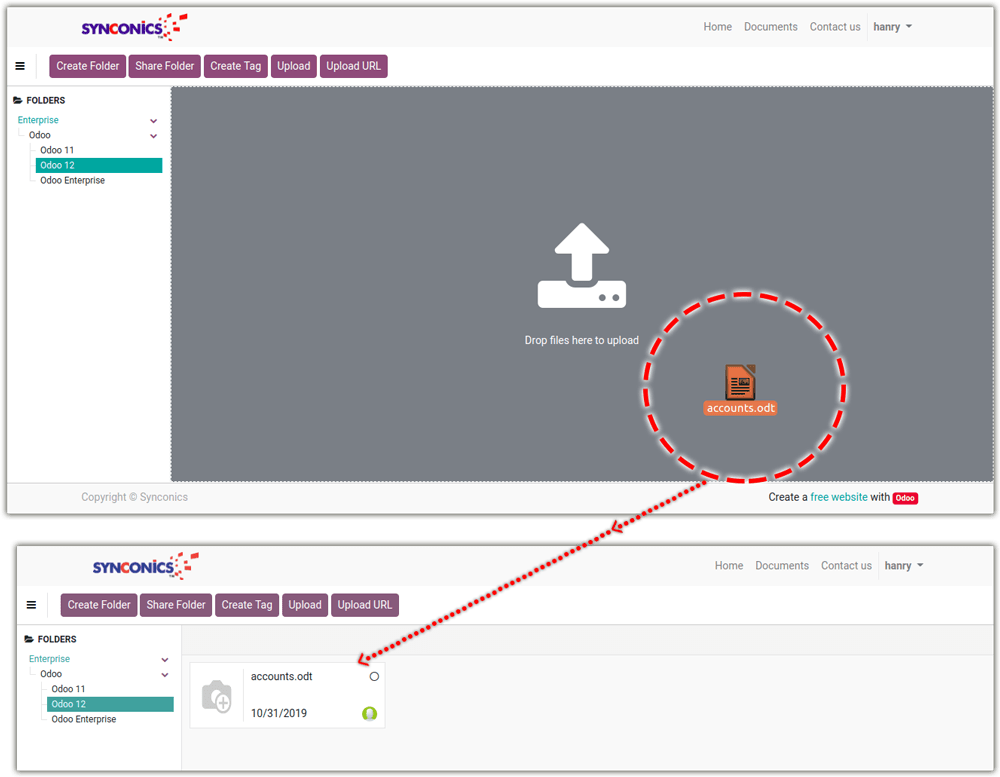 Add URL
Like documents users can upload URL with title URL will be mentioned as document file description.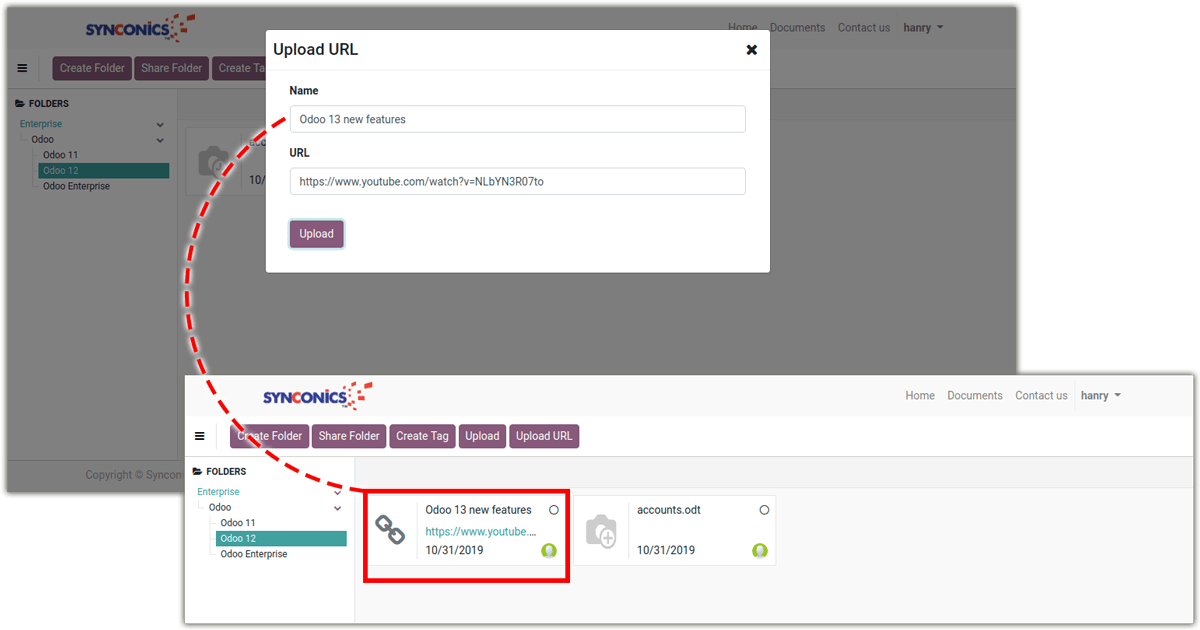 Download Documents
Users able to download single and as well multiple documents at same time.
A single document will be downloaded separately and multiple documents will be downloaded in zip file format.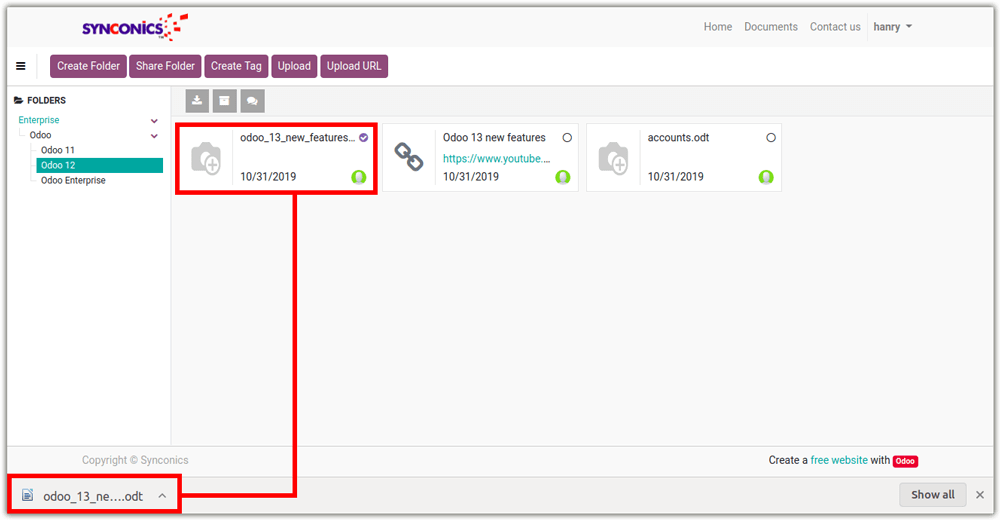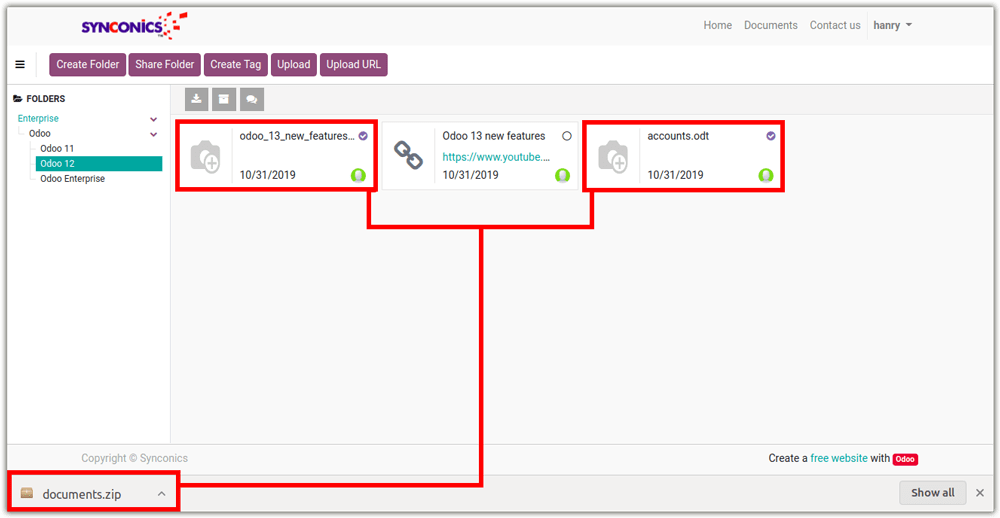 Delete Documents
Users are able to delete single as well as multiple documents at the same time.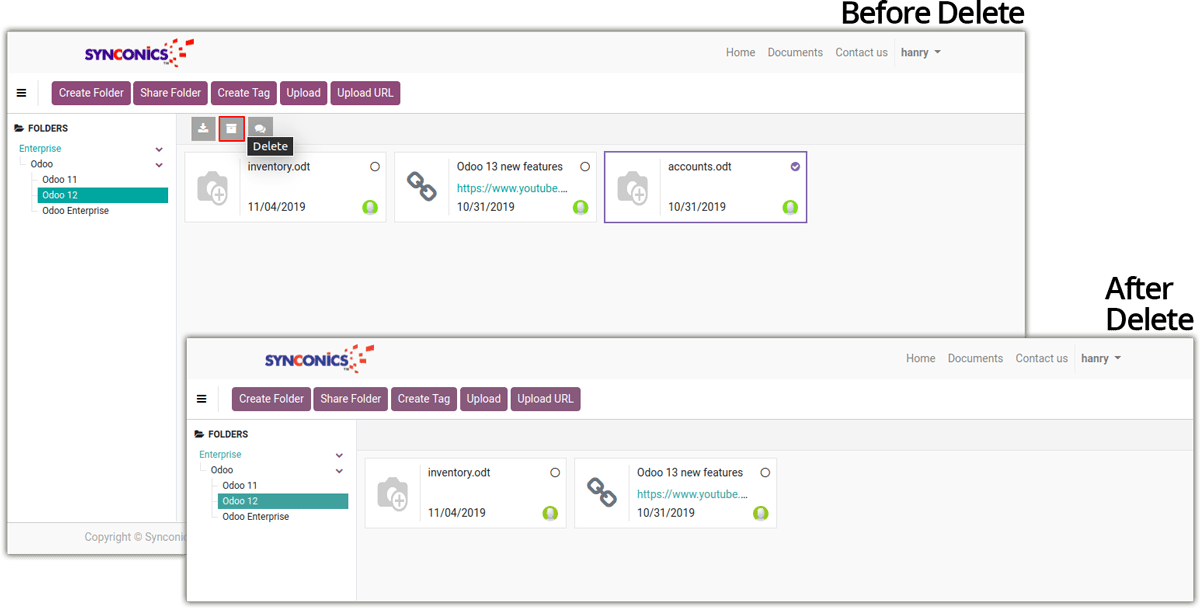 Manage Logs and Historical Data
Users can manage their logs with accurate information and easily check it whenever needed.
For example, weekly, monthly, quarterly, yearly etc.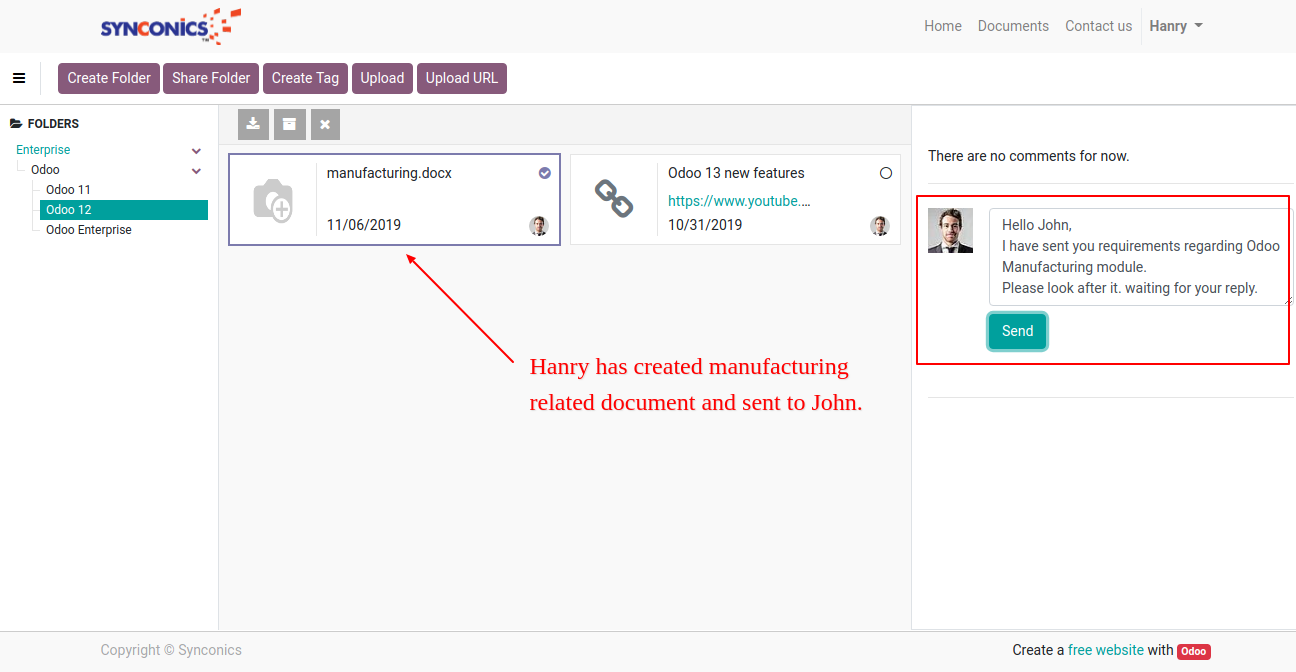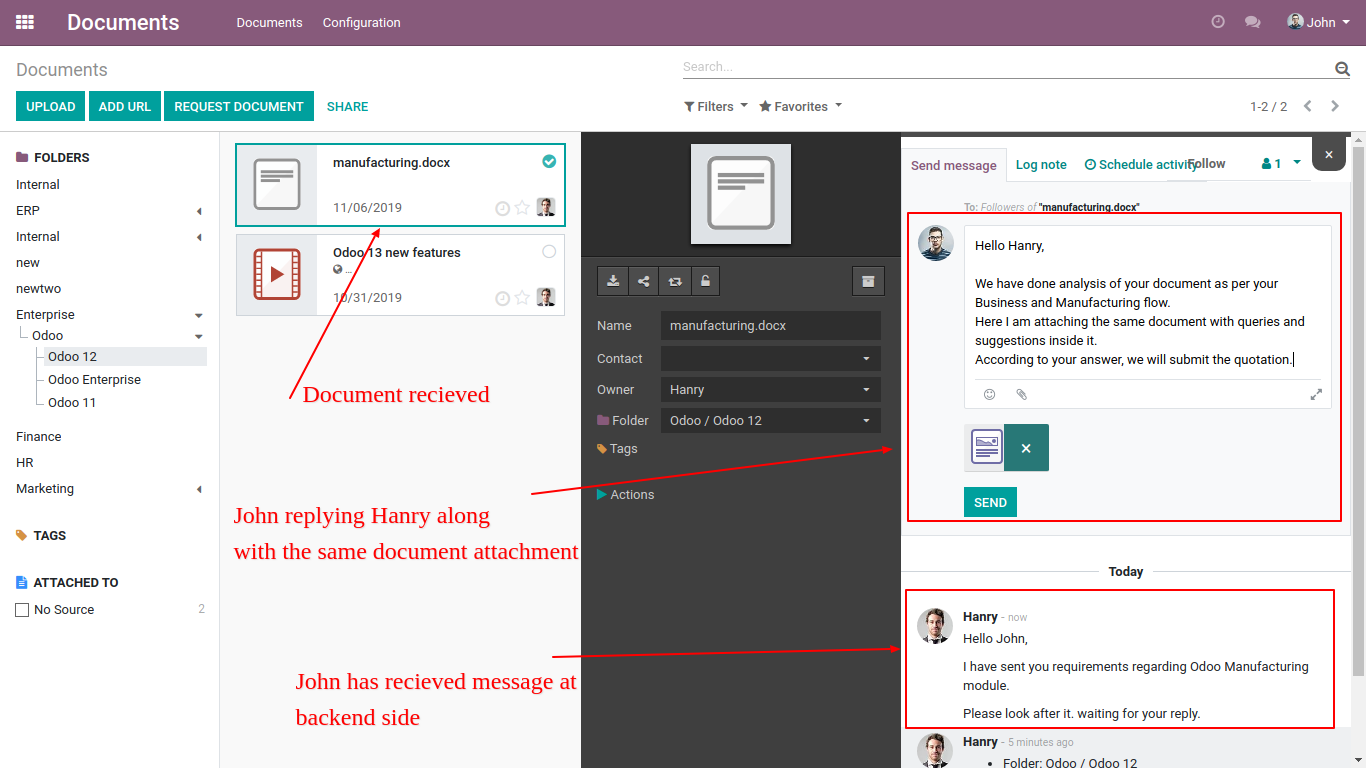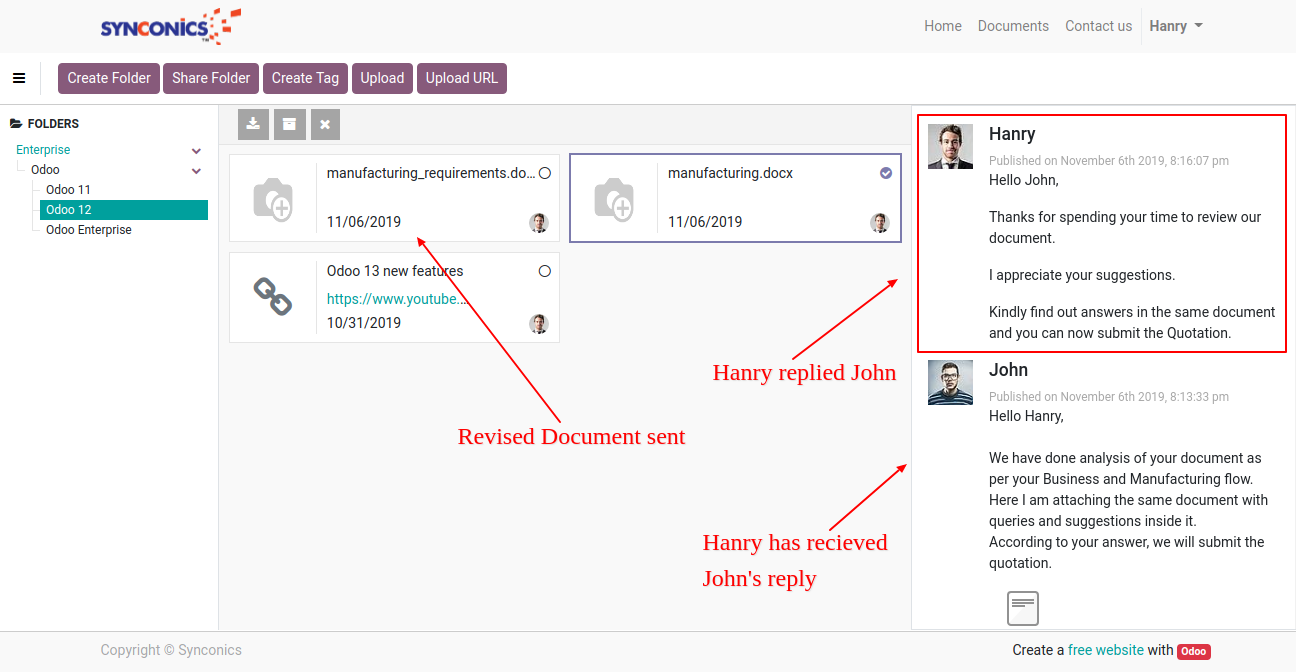 Notes:

All the apps are to be purchased separately, for individual versions and individual edition.
One month free bug support period will be offered pertaining to any one server used, testing or live.
Synconics is only responsible for providing the module zip file on your registered email, purchased from our app store or directly through our company.
Synconics is not responsible for installation or updating of the module on any of your server.
If an error appears in our app due to other custom modules installed in your system or if Odoo base source code is not updated on your system, to make it compatible with your source code, we'll charge you for our efforts to resolve those errors and make the module compatible with your source code.
Please refer the document for configuration. If any support is needed for module configuration, installation, updating or any help is needed, it will be considered in paid support.
Please note that you are not allowed to distribute or resell this module after purchase.
This module is tested and working on Odoo vanilla with Ubuntu OS.
Support services will be provided from Monday to Friday, 10:30 AM to 7:30 PM IST (Indian Standard Time).
Support will not be provided during Indian public holidays or company holidays.
---
This is a preview of the recently viewed products by the user.
Once the user has seen at least one product this snippet will be visible.
Recently viewed Apps