App Description Page
Fully responsive Uppercrust Backend Theme(Without Global Search) is also available in v9, v10, and v12. The theme is to be purchased separately for every version. Contact us for direct purchase.
Uppercrust Easy User Interface
Synconics has developed Uppercrust backend theme for Odoo. Primarily we have kept users on top of our mind while developing the concept & design of Uppercrust backend theme. In this we have changed the outlook of traditional Odoo ERP system and made it fully responsive with great look & feel and with ultimate UX. In addition errors like scroll and view problem have been rectified, which are generally face in the standard Odoo system.
The classy new layout, Main menu, Submenus, User menu, Navigation, Active view are taken on side bar to maximizes screen area. We have added a new functionality toggle full width view, which maximizes screen area for better user experience. Odoo (V11) community version has limitations when used on mobile and tablets. In Uppercust theme we have surpassed the limitations and made it fully responsive. With fresh UI & UX it works smooth with Laptop, tablet & mobile devices.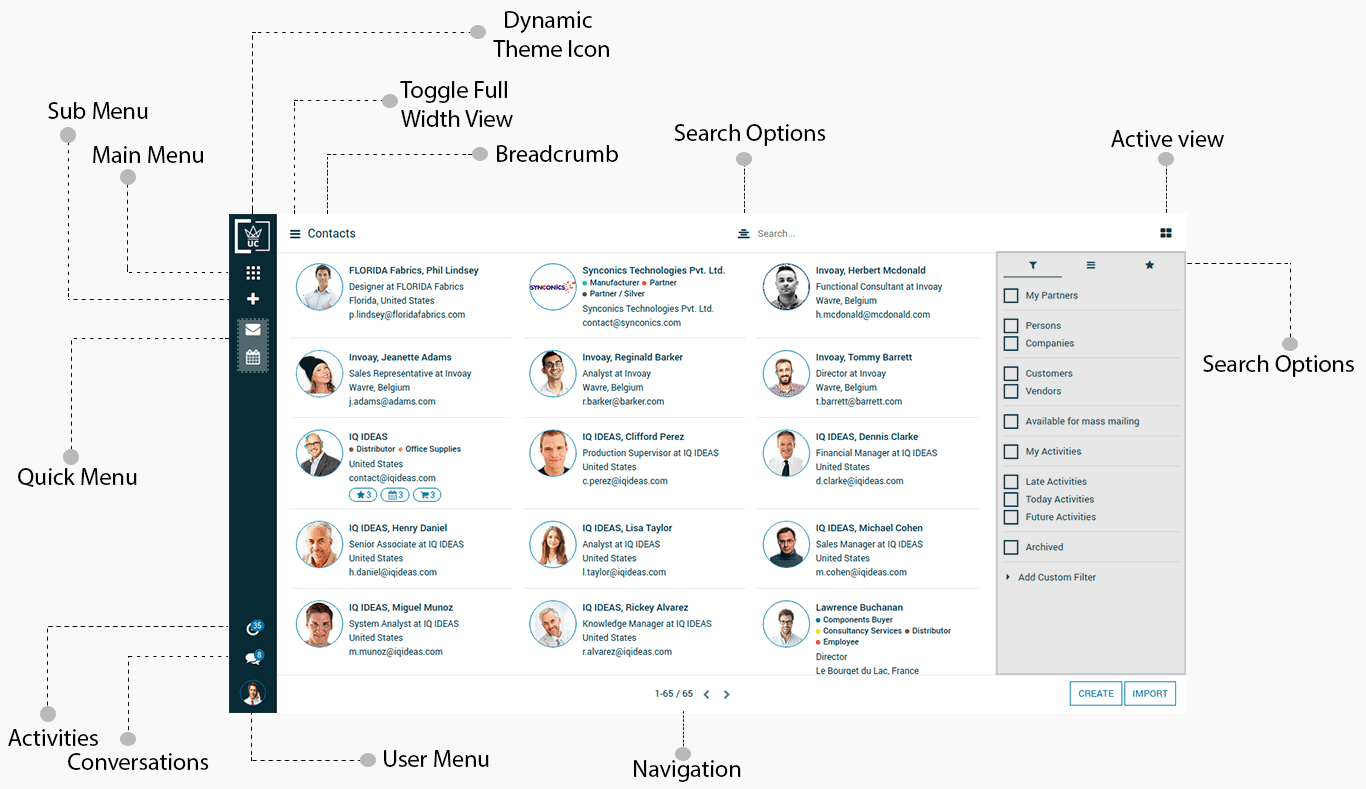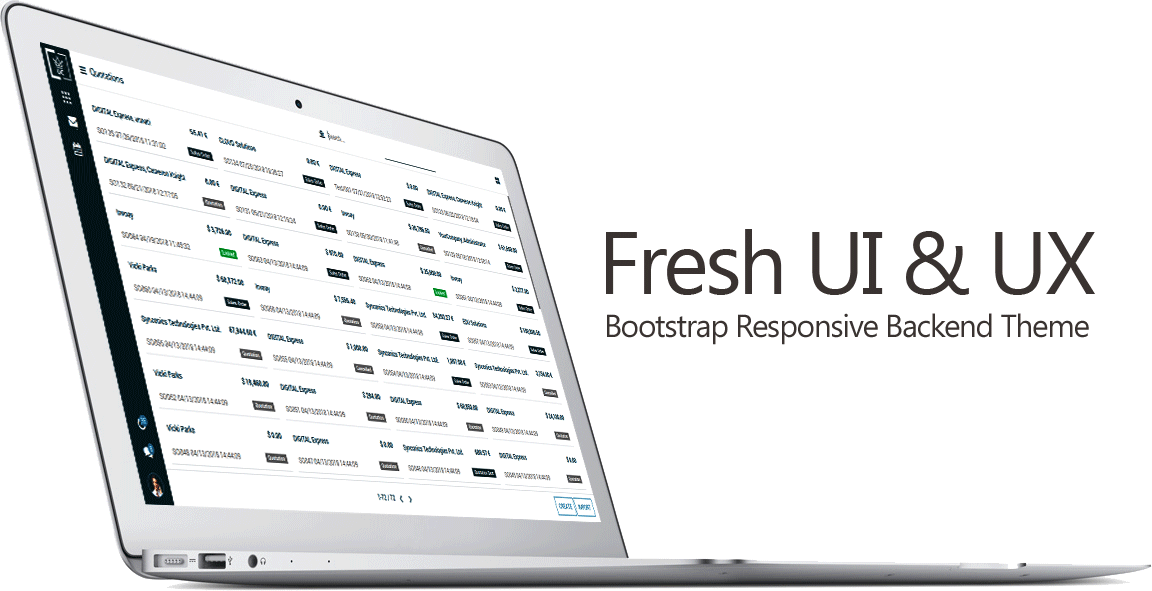 Uppercrust Customized Layouts
In-depth customization is implemented on Menu bar, Submenu bar, Control Panel, List view, Search option layout, Form view action buttons, Dashboard, Kanban View, List View, Form View, Graph View, Pivot View, General View, Calendar View, Planner view, Chat Panel and many more.
The List view is more smoothing and also for kanban view. It becomes more relaxing for the user to operate.
In Search functionality, Filter, Group by and Favorites has been provided on right slide bar, with tick box option, which does not obstruct the screen as seen in standard Odoo.
In Uppercrust theme the horizontal tab bar has been changed to vertical tab in Form View, it becomes easier for the operator or the user to fill-in the data, when more data is to be fetched into the system.
The clean, classy, elegant responsive backend UI is maintained throughout the ERP. The user area is wide with bigger form input area, view area, reporting area, clean dashboard with inner pages for all ERP users.
As our backend theme gives fresh user interface, clean, classy, elevated looks with larger work area your client won't be able to realize that Odoo is working in background. It makes you feel as if, you or your client is using independent ERP system.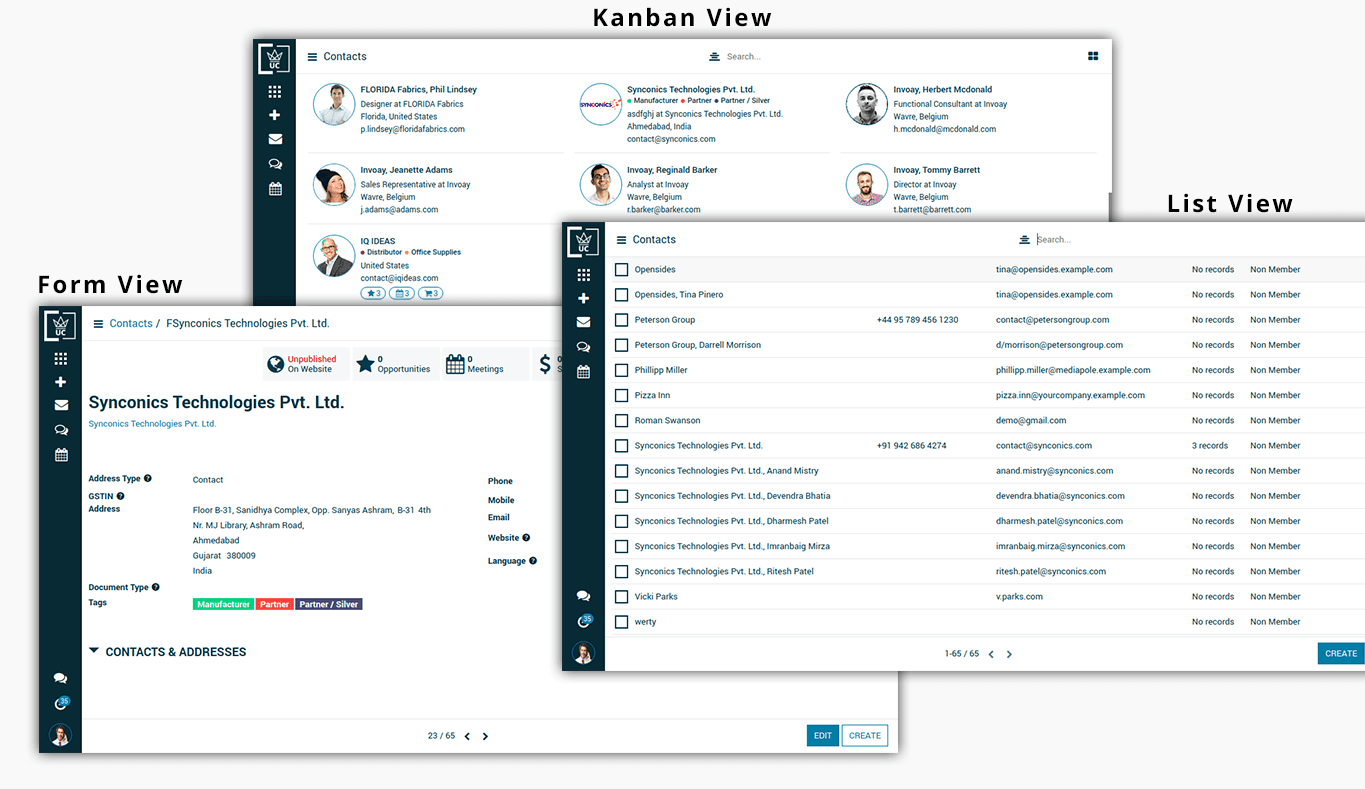 Easy UI & UX
We have customized uppercrust backend theme with the classy new Main menu layout, Submenus & User menu layout.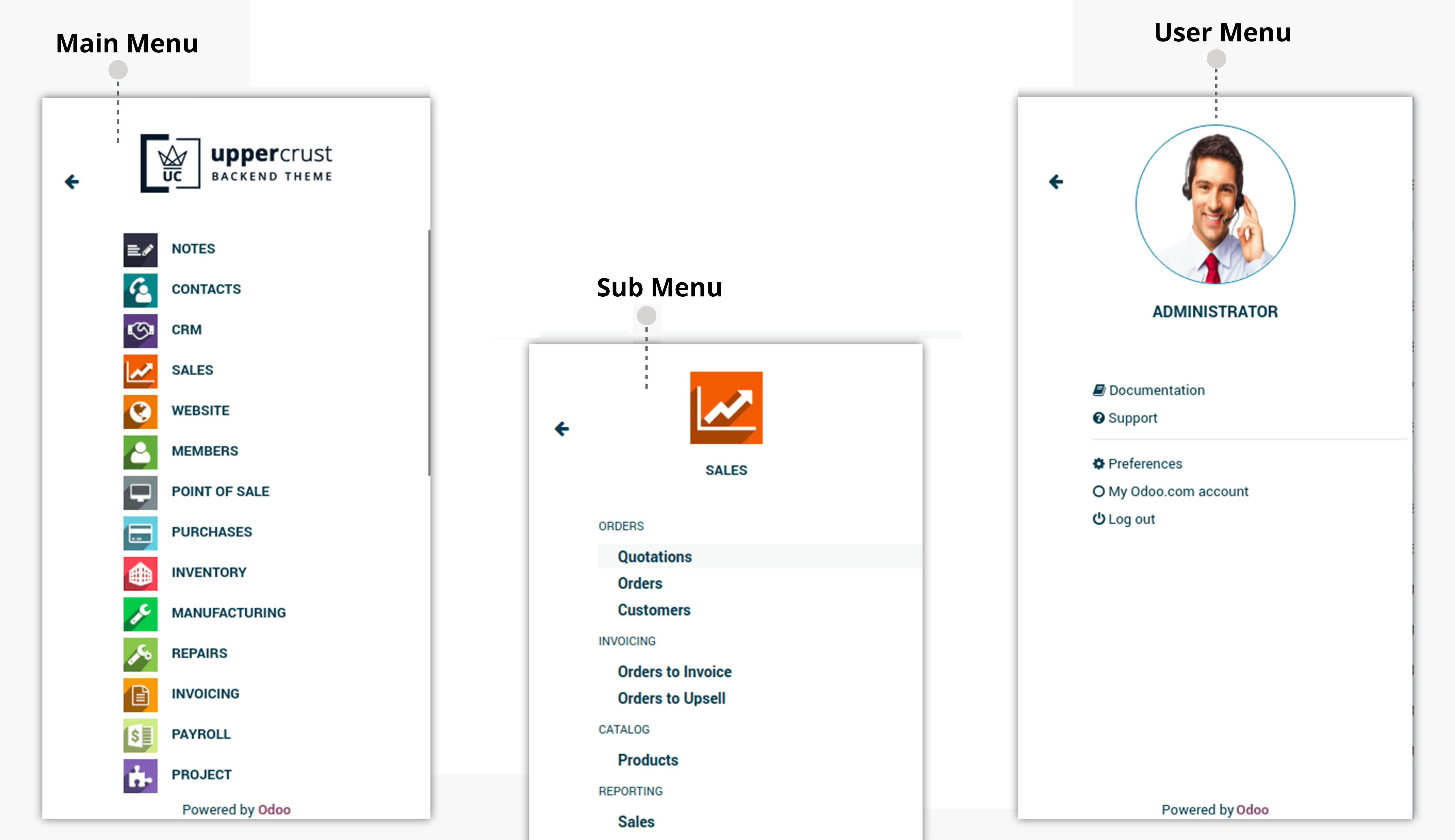 Uppercrust Backend Theme variations with color palette New
There is customized theme palette. In this wizard the color scheme options can be selected with 9 default color panel, with an option to customize your own color scheme as per your logo or the color scheme your company might be following. In addition, different color option can be selected for left bar, buttons, view and so on.
Dynamic Graph view Color
Colors of Graph colors are defined as per theme colors.
Calendar Layout
Colors of Calender Notes are defined as per theme colors.
Notes:

All the apps are to be purchased separately, for individual versions and individual edition.
One month free bug support period will be offered pertaining to any one server used, testing or live.
Synconics is only responsible for providing the module zip file on your registered email, purchased from our app store or directly through our company.
Synconics is not responsible for installation or updating of the module on any of your server.
If an error appears in our app due to other custom modules installed in your system or if Odoo base source code is not updated on your system, to make it compatible with your source code, we'll charge you for our efforts to resolve those errors and make the module compatible with your source code.
Please refer the document for configuration. If any support is needed for module configuration, installation, updating or any help is needed, it will be considered in paid support.
Please note that you are not allowed to distribute or resell this module after purchase.
This module is tested and working on Odoo vanilla with Ubuntu OS.
Support services will be provided from Monday to Friday, 10:30 AM to 7:30 PM IST (Indian Standard Time).
Support will not be provided during Indian public holidays or company holidays.
---
This is a preview of the recently viewed products by the user.
Once the user has seen at least one product this snippet will be visible.
Recently viewed Apps